To be a digital nomad is to have a lifestyle based on geographic freedom, without giving up your career.
The difference is that a digital nomad can take their office wherever they go, and use the Internet to work while travelling the world.
I've been on the road since 2014, and in this article, I'm going to tell you what it's like to be a digital nomad. Hopefully, by sharing my experiences and everything I've learned while on the road, I can help you to become a digital nomad too!
What is a digital nomad?
Digital nomads use technology to work and travel at the same time, with the freedom to do carry out your work routine anywhere in the world, as long as you have a strong internet connection.
Being a digital nomad is not the same as being a normal traveller or tourist because your work is always with you. You are constantly on the move, exploring new destinations and working online.
This lifestyle brings a constant sense of adventure, as well as some challenges, so there are lots of things to consider before setting off to become a nomad. So, let's a take a deep-dive!
Digital nomadism is a 21st century lifestyle, that has seen a significant growth in numbers, especially since the pandemic.
This lifestyle encourages professional and geographic freedom, flexible working hours, and online working, allowing people to find their own life-work balance.
It also contributes to the disruption of traditional job structures and hierarchies.
The core concept is a living life on the move, with no fixed home, and work that can be done remotely, whether for a company, as a freelancer, or as a digital entrepreneur.
Digital nomadism is a lifestyle based on geographical freedom at work.
A digital nomad is a person who travels without a fixed home and uses the Internet to work.
Do digital nomads travel every week?
Some people may think that living the digital nomad lifestyle means travelling every week or being in a different country every month, but this is not the case!
According to a survey conducted by Welance (2016), 44% of digital nomads said they tend to stay 1–3 months in the same place.
On the other hand, 9% of respondents said that they visit more than 10 different countries or cities in a year. The truth is that the only common rule for being a digital nomad is the freedom to decide.
Are nomads like tourists?
Instagram posts of people working on their computers on a paradise beach are more hype than reality.
This type of content is used only to demonstrate the freedom a digital nomad has, but this doesn't paint the whole picture. When deciding where to work, it's important to consider ergonomic factors, so you can be as productive as possible.
In reality, we often spend hours looking for a place with a good Wi-Fi connection, or working in temporary offices with cables and equipment everywhere.
Ultimately, however, finding places to work is not the greatest challenge that digital nomads face. Maintaining consistency and efficiency in your working style is typically the most difficult part at the beginning of the journey. It just takes a little time!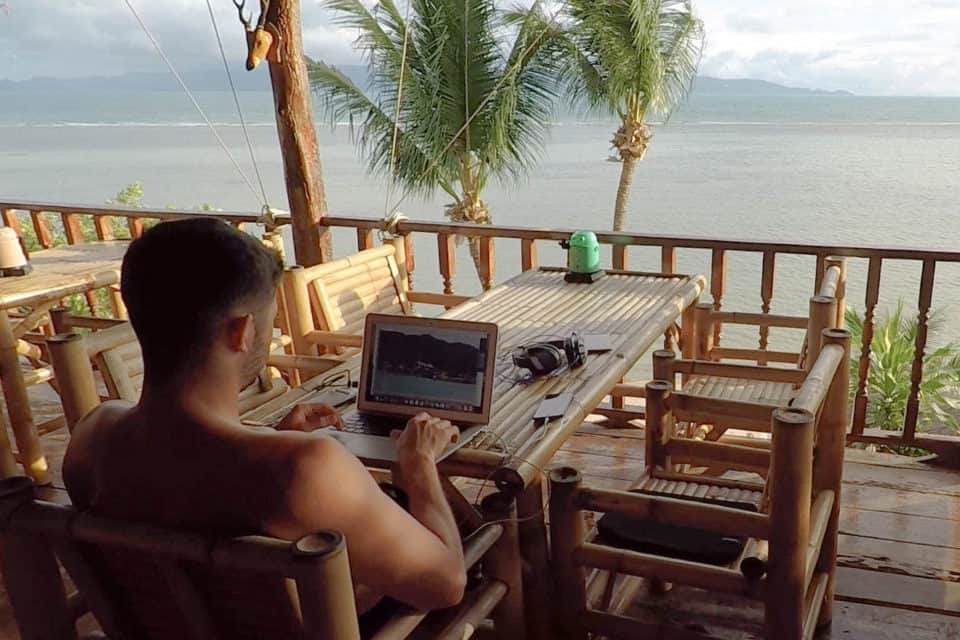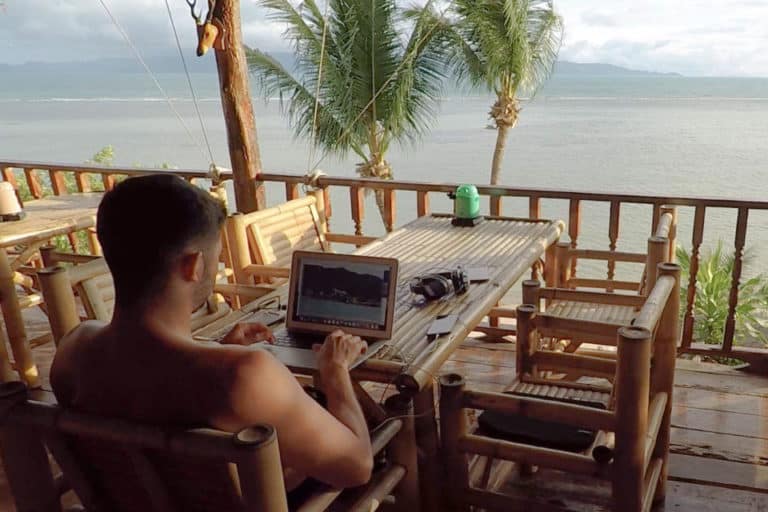 Everyone develops their own method to make the most of their most productive side. Some other challenges include:
Distinguishing between work time and leisure time.
Finding a reliable internet connection.
Adapting to the time zone and language of each country.
Getting visas for long periods. See: Digital Nomad visas
Staying healthy on the road with so many changes and breaks in your routine.
All this without giving up your business and career… On the other hand, working online allows you to:
Travel the world without a deadline.
Get to know different cultures and places.
Make your own schedule.
Focus on results and not just on the number of hours worked.
Why become a digital nomad?
Among the most frequent motivations are:
Better quality of life.
Spending more time with family and loved ones.
Geographical flexibility.
Living in more pleasant climates.
Enjoying longer trips.
Owning your time.
The quest for freedom and the rapid growth of big cities is driving many people to change their lifestyle.
Every year, the number of people seeking to become digital nomads is increasing, due to several factors, including the democratisation of fast internet, the ease of travel, and the development of remote working.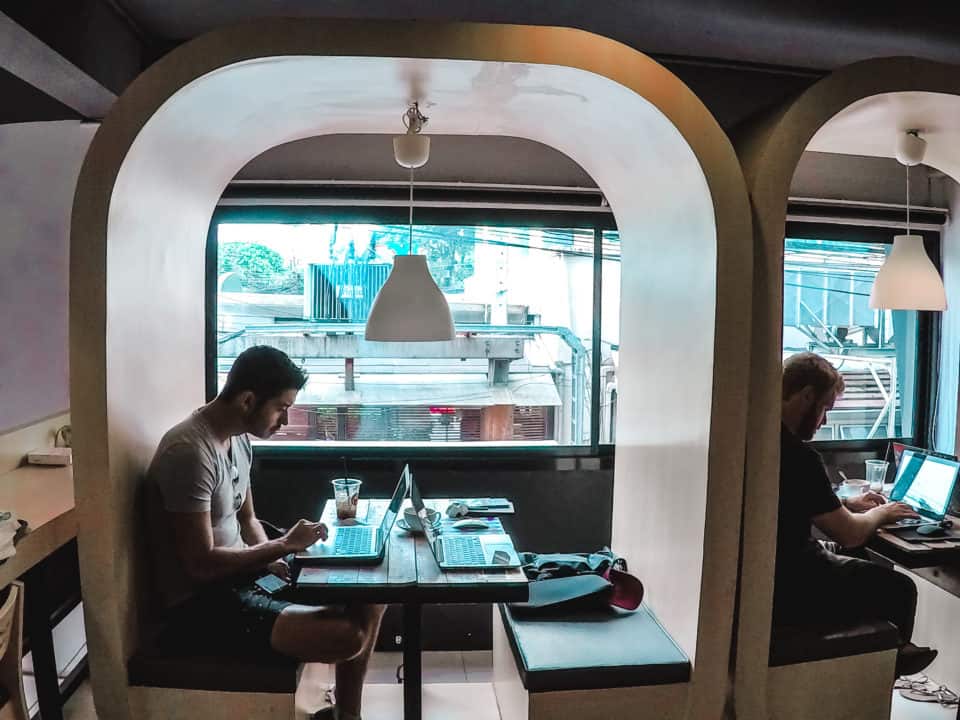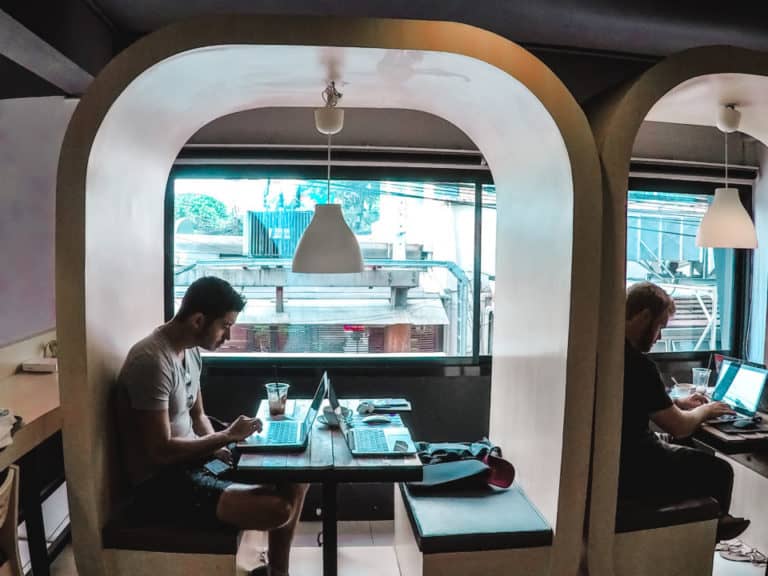 How to become a digital nomad?
If you've made it this far, you must have the most important thing: the desire to change your lifestyle and get out of your comfort zone.
That will be the fuel to keep you on track and to achieve your goals, plus, you probably already have some skills that will help you start a life as a digital nomad.
Being a blogger is far from the only way to generate income online, especially if you are looking for something quicker.
The best advice I can give you is to study and learn how you plan to generate passive income online. You can start in different ways, such as:
1. Gain experience with a steady job.
If you don't have sufficient skills to work online yet, the best alternative for you is to get a job that offers you the opportunity to learn and develop the skills you need.
In addition to learning many new things and gaining experience, you also earn money, minimising risk of financial instability. After all, this is the first step of becoming a digital nomad.
I recommend it to those who are at the beginning of their professional life or who are not rushing to become digital nomads. So, research what digital nomad jobs you want, and start finding ways to learn the skills required for those jobs.
2. Become a freelancer in your spare time
You don't have to leave everything at once and buy a ticket with no return date. Many digital nomads start small, doing side projects while working for a company, for example.
Eventually, you'll have a list of clients, and you'll be able to focus on your business.
Using your free time to freelance is a great way to start with little to no risk, and more time to plan your journey as a digital nomad.
3. Make the digital transformation of your business
Do you have a physical business? There are several solutions that can help you monitor your business from anywhere in the world, without having to be physically present.
Some of these solutions include: video calls, online accounting, and having people you can trust to manage your daily activities while you are away, yes, it is possible!
If you search the Internet, you will find plenty of options to digitally transform your business. One of the most used is "drop-shipping." In this case, a company takes care of all the logistics and distribution, and you just take care of the online marketing.
4. Talk to your company about working remotely
Perhaps you work in an office setting but still do everything from your computer, without the need for physical contact with other people.
Talking to the person in charge of your company can be a way to get your work done remotely while doing what you love.
Start small, try it out with a home office for a few weeks and make the best of it. It's important not to say you want to work abroad at the beginning. Remember, it's a gradual process.
5. Start your own online business
One of the best ways to be a digital nomad is to start investing in an online business.
Starting out as a freelancer or with remote work can give you more support and experience before you set out on your own.
It usually takes a while to develop the skills needed to succeed online.
On the other hand, if you feel ready and have a good idea, it's worth the risk—just remember to stay focused on the outcome!
6. Find a remote job
As we have seen, there are plenty of jobs that were previously done in the office that can now be done from anywhere in the world.
Many companies around the world are now allowing their employees to work remotely, and there are now many platforms facilitating remote work. Among them, there is Upwork, where you can connect with businesses and find freelance work.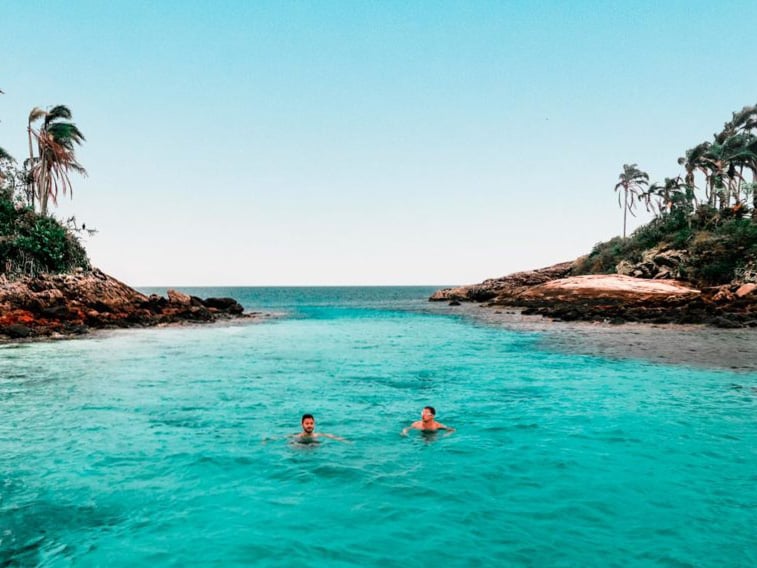 Important considerations when becoming a digital nomad
The transition process of achieving the remote lifestyle can be tricky at times. The following steps helped me in the process:
1. Generate income while travelling.
Financial stability is undoubtedly the most important aspect of the digital nomad lifestyle.
Personally, I had one of the main professions to become a digital nomad (Digital Marketing), so finding remote work was relatively easy. What skills or qualifications do you have that are suited to the modern online ecosystem? What skills could you learn?
2. Financial planning and logistics
Financial stability means having a long-term plan. At the beginning of my journey, I didn't have a secure source of online income yet, so I had to be patient and save enough money for the first 6 months of my first overseas trip.
3. Nomadic essentials for the road
Once I found myself in a position of relative financial stability, I made a list of everything I needed to live on the road, with my office in my backpack.
It's important to think carefully so you don't miss anything!
4. Choosing destinations and durations of trips
For my first trip, I looked for a low-cost destination that offered a good structure for a digital nomad. The first city was Chiang Mai, Thailand, one of the current hubs for digital nomads.
These steps were part of my transition period into the digital nomad lifestyle. After that, I ended up learning more from other nomads and the various life experiences that came along the way.
I started to live more of a minimalist lifestyle, which is a mindset that I still carry with me today.
👆Tip to get started: if you're a bit scared of taking the plunge becoming a digital nomad and travelling alone, there are trips organised exclusively for digital nomads.
Ideas and careers for working as a digital nomad
There are countless ways to make money on the internet, depending on your skills and willingness to learn.
The professions for digital nomads may seem the same for the most part, but that is changing…
Increasingly, we are seeing other professions going digital and achieving geographical freedom, such as:
Community Manager
Content creator
Website creator or manager
Photographer
Video editor
Info-product creator and marketer
Affiliate marketing
Blogs and niche sites
Create an authentic form
English translator or teacher: there is high demand all over the world for the services of native English speakers!
Materials used by digital nomads
Travelling and carrying your entire office in your backpack is not always a simple task. However, with time, you will learn to distinguish between things you need, and things you really don't.
On the other hand, some items are necessary for almost every digital nomad, it may vary more or less, but a good base is always important.
It is worth mentioning again, that, as digital nomads, we always value minimalism. In general, the most important items are:
Computer
Headphones
Laptop stand
External HD
Bluetooth keyboard
Digital camera
Tripod
Mobile phone
Portable speaker
Portable charger
Backpack
Accessory cases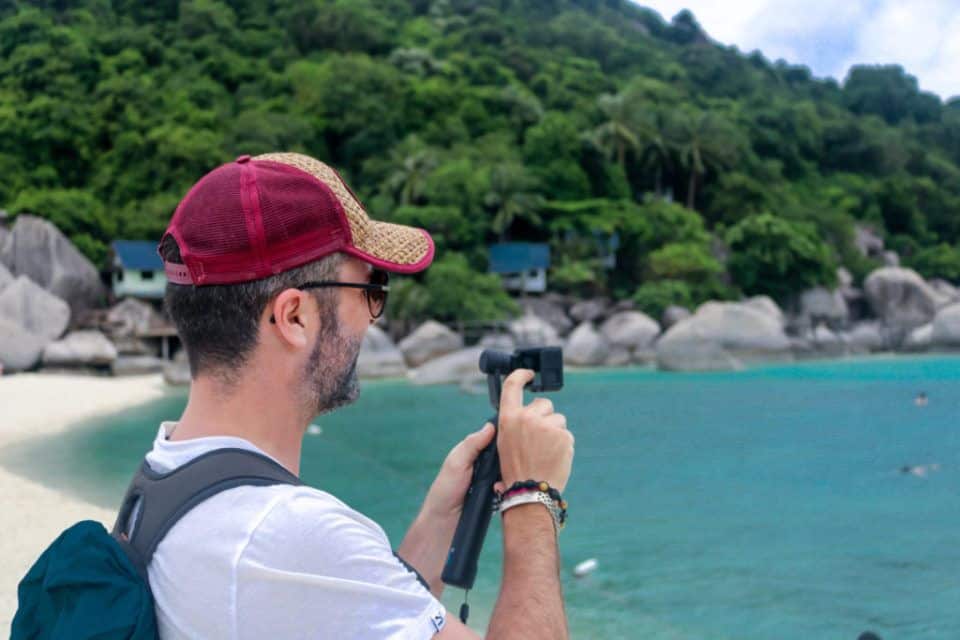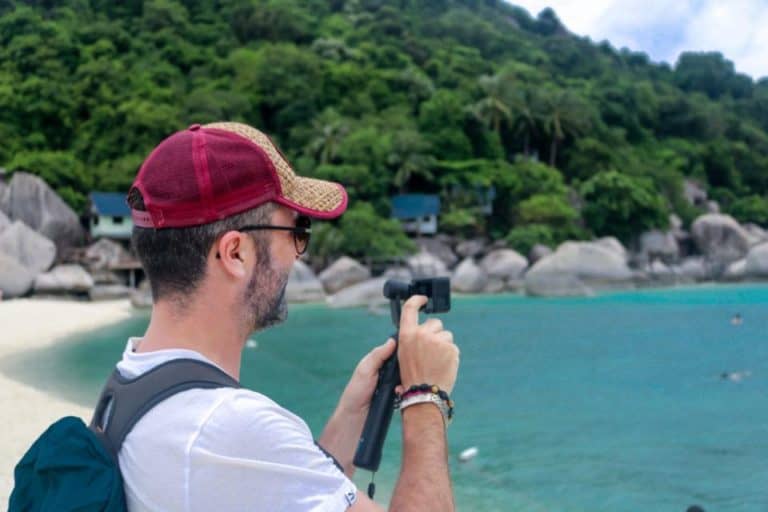 The mantra of a digital nomad: have less, experience more.
At the core of digital nomadism is leading a life based on experiences, it is the opposite of having and owning. After all, you can't travel the world with an enormous suitcase of things!
Having a car, a home of your own, and an 8-hour day job are things that are not part of a digital nomad's life goal.
We are constantly aspiring to open new spaces for the exchange of experiences, ideas, and cultures from around the world, both online, and in real life. The community is one of the things that makes digital nomadism great.
Digital nomadism: a choice
Before letting go of everything, you need to be sure that this is what you really want.
Facing digital nomadism means letting go of things we might take for granted, and there are always challenges along the way. My aim here is to explain all the pros and cons to you through my experiences, so you can make an informed decision.
Digital nomadism is hard work, often more than travelling… You will need to have a sense of autonomy, even if you don't have a freelance job. To travel you need resources, and to have resources you have to earn money.
At first, it may seem confusing, but as time goes by, everything becomes clearer and clearer. Going through this process of discovering what you really want in life is something you have to do internally, in your own time.
Final Remarks
Embarking on the journey of digital nomadism is an incredible experience, both for its benefits, and its challenges. Not only are we given the opportunity to learn about the world around us, but we learn a lot about ourselves, too.
Remember, it can be a slow process, so keep working on your craft and planning for your future on the road, and you'll be travelling the world in no time!
Here at Planet Nomad, we want to help you on your path to geographical freedom, and to find the remote work-life balance that suits you, so don't hesitate to contact us! 🌍🌴