If you spend hours sitting in front of your computer, clicking on flight deals and browsing videos of beautiful travel destinations, but you still haven't found a way to travel and make money at the same time… This article is for you!
If you're reading this article, it's probably because you often find yourself thinking about the digital nomad lifestyle and asking yourself, "how do they do that?".
In this article about digital nomad jobs, I'll cover the top online careers in 2023. These online careers offer total geographical freedom, the most crucial aspect to the digital nomad lifestyle.
In June 2016, the BBC noted that companies that work remotely may have better future prospects.
A revolution in satellite internet and mini solar panels that charge mobile devices without electricity will make working in remote locations much more accessible, Burns says in a BBC interview with digital nomads.
Digital nomad jobs: how to travel the world while working?
The Internet really is an excellent tool, and with some creativity, hard work, and dedication, you can elevate your career in ways that weren't possible just a few years ago.
In a Welance survey (2016) conducted by digital nomads from different countries, 33% of respondents reported being programmers and 29% digital marketers.
While this constitutes a significant portion, there are still plenty of other digital nomad jobs that deserve to be explored further. You might even find your dream job!
And now, without further ado, our list of the top digital nomad jobs in 2023:
Community Manager
Many companies look to hire freelance social media management services because it's cheaper than retaining an employee. Being able to employ someone from anywhere also allows companies to find people with specialised skills and experience.
Here are the most important skills required for this category of digital nomad jobs:
Doing your research, and preferably having some experience in social media management.
Having a good understanding of the relevant market.
Having an eye for marketing strategies.
Learning tools to achieve better results for your clients
Focusing on producing creative content. This is perhaps the most enjoyable and stimulating part of this type of work.
Another option is to create your own niche-interest channels on social media, to share your hobbies and passions with the world! This is one of the fastest growing online careers.
Choose a specific topic, preferably something you like and understand, and create creative content for your target audience. Once you have built an audience, you can monetise your content in different ways and create partnerships with brands.
Content creator
When creating or producing content online, you have two options: produce content for your target audience, or, you can offer it as a service to other companies. Learning the skills of content creation can be a great help in other online careers too.
Here are some recommendations that you can use to improve your content creation in general:
Describe all the details and characteristics of the people who are looking for this content, and which networks they usually use (Facebook, Twitter, Instagram, etc.).
Put all the interesting topics on paper, brainstorm, and create strategies and objectives.
Now, simply start honing your craft and produce content for your audience! Content marketing is booming, and several companies are looking for freelancers to develop new projects. It can take time, but if you work on your craft, you can find great success.
Photographer
If you love photography and travel, you're not alone! Many nomads around the world also love photography, but very few are able to make a living out of it.
If you are already a photographer, with equipment and a good portfolio, this digital nomad job might just be within your reach. You have several options:
Offer your photography services to local businesses or even tourism companies. Hotels, restaurants, and bars are a good start.
Sell your photos to image banks like StockPhoto.
Create your own website and sell your images through an online shop.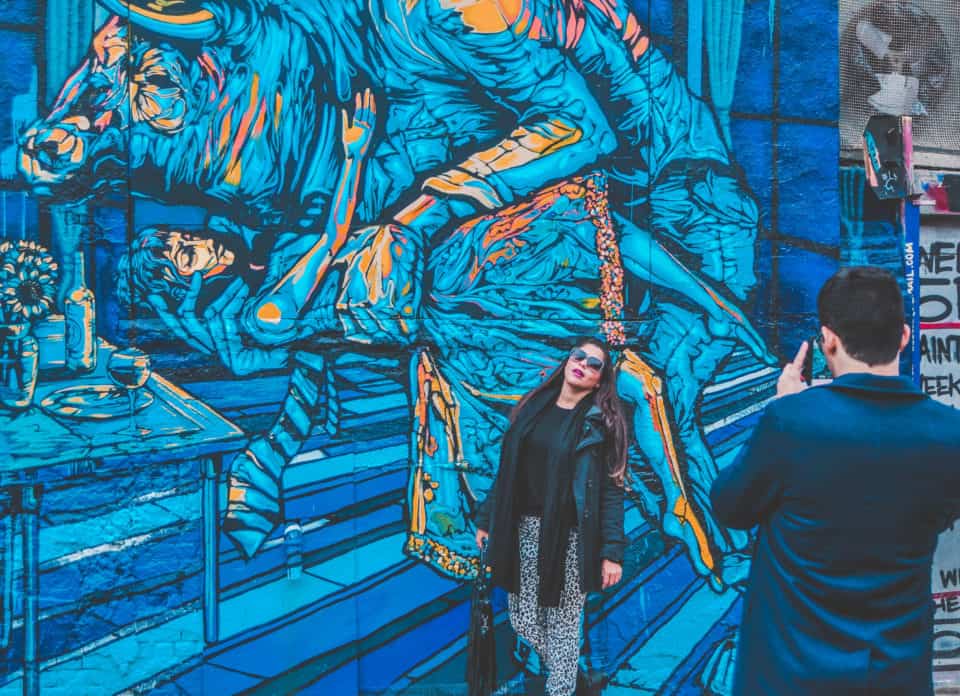 Video editing
Video editing, like photography, is another one of the digital nomad jobs that requires equipment and technical skills to do. If you have a good editing software and some skills making videos, here are some options for you:
Offer your editing services online to different clients around the world, like advertisements for companies, for example.
Create corporate videos (non-advertisement based videos for companies and organisations).
Making educational content and infographics.
Monetise your videos on YouTube if you're able to build a good audience
YouTube is a great way to share your videos with the world. It's important to make interesting and relevant content, and create strategies to stand out. Creating a YouTube channel is a great way to practice your editing and build your portfolio.
English translator or teacher
One digital nomad job that is always in high demand on freelance platforms is translation, particularly English. There are various ways to make money as a native English speaker, from document translation to private online lessons.
There are also some platforms like ITalki, SuperProf, where you can teach your native language and get paid for it. Once you've built your client base, these online careers can become very lucrative, if you find the right target audience.
You could even create a complementary YouTube channel, or website/blog to make an income without having to resort to freelance platforms. Additionally, with your own channel, your services will also have a higher perceived value to potential clients.
Website developer and manager
Starting a website seems to be the most popular profession for those who want to work independently, whether as a web designer, programmer, or SEO analyst.
Communication can be done via Skype, Slack, email or various platforms for project management. In fact, there is a large wave of online careers headed in this direction. You just need to build your brand, invest in your business, and find your clientele.
These digital nomad jobs can be done completely online, have huge potential for growth, and best of all: you can do them, no matter where you are in the world.
If you're considering starting an online company, we have articles dedicated to explaining Estonia's E-residency scheme, and how to open a company in Estonia 100% online. All you need is a good Wi-Fi connection and a laptop!
Selling products online
Providing information about certain products or selling products online can be a very fruitful career path. Creating a blog comparing different products is one of the best alternatives for making a living as a digital nomad and travelling the world.
Among the various options, you can produce informative content to sell your own products or services, such as video classes, e-books, audiobooks, and online consulting, for example.
If you want to have an online shop for physical products, there is a solution for that too, just hire a shipping service. You could contract another company to do all the logistics, leaving you to focus on the management of the company.
In this case, knowledge of digital marketing is necessary to develop good strategies and more assertive campaigns. Needless to say, building your online business may take several years, as with all online careers.
Affiliate marketing
If you don't have a product to sell, don't worry! You can sell other people's products through affiliate marketing. If done well, this can be one of the most profitable digital nomad jobs.
You can do it through a website or even through your social networks. It's simple:
Choose which products you want to sell and receive a link to that same product
Share the link with potential customers who would buy that product
If someone clicks on your link and buys the product, you earn a commission.
There are many digital nomad jobs that work with affiliate marketing. One tip is to choose a specific niche with little competition and do a good SEO job for the main keywords in that niche, thus, gaining an online client base.
Note: the customer who buys the product through your link does not pay any additional value for it.
Blogs and niche sites
Many nomads have blogs, and many professionals in general are also creating their blogs. Nowadays, having a blog or a website is the same as having an online CV, where you can expose all your knowledge to attract clients and readers.
There are many tools and user-friendly courses on the Internet where you can learn in a few days how to create your own website. WordPress is the most popular and the one I advise, especially for those who are just starting out…
Managing your own website and choosing themes and content that you can master and gain authority on is the first step, monetising it is the second, and most exciting step.
Monetising your content
The more relevant and informative the content you create for your audience, the more traffic you will attract to your site and, consequently, the more profitable it will be. Gaining an understanding of Google's search engine optimisation is crucial for this.
It may be tempting to create content using ChatGPT or other similar AI tools, but I assure you, Google will punish such artificially created content. Your best bet is to create a site about something you're passionate about, and understand well.
You can use Google Adsense, sell affiliate products, partner with other brands or sell your own information products.
It is important to remember that a blog does not usually have a quick return, as many may think. As with all of the mentioned online careers, it involves a lot of work, so you need to be patient and persistent.
Do you dream of travelling the world while you work? Leave us your Email and we'll give you some tips! 🚀
Finding your own unique path to earning an income online
This list is not exhaustive, and since the start of the pandemic, many new online career paths are emerging all the time. In addition to the careers we've mentioned today, there are many other possibilities that are still being explored.
Digitising your skills, researching new markets, and thinking outside the box can have many benefits and, above all, it is important to put aside your fears and leave your comfort zone to reinvent yourself. It just takes a little hard work and determination!
There are many platforms to find remote work, simply register, create a legal profile and start sending proposals. As we have seen, a lot of digital nomad jobs require a similar set of skills. So, there's no time like the present to get started!
There are plenty of paths open, simply do your due diligence and choose the one that suits you best. Plan, investigate, stay dedicated to building your craft, and most importantly: maintain a positive mindset!