To begin, here's a brief description of the Chapka Insurance promo codes available in September 2023:
Chapka Insurance is currently offering several exclusive promotional offers in September 2023, so today, I thought I'd take the time to talk a little about how to activate these offers, and what sets Chapka apart as a travel insurance provider.
Taking out insurance is an important safeguard, as things do sometimes take a turn for the worst while on holiday. Chapka aims not only to provide coverage suited to the type of trip you're taking, but also provide you with peace of mind.
Chapka has a number of characteristics that make it stand out from its competitors. Even if we disregard the Chapka promo codes for a moment, Chapka's plans are affordable and cost-effective, especially when you consider the broad coverage being offered.
They also offer policies for virtually all types of travellers, so there's bound to be a plan suited to your needs. Having used Chapka numerous times, I'm certain that my experiences can help you reach an informed decision on which insurance provider is right for you.
Chapka Insurance promo codes in 2023
As mentioned, today's post is a guide to the Chapka Insurance promo codes currently available.
If you see a policy with a promotion within this article, simply follow the official link, and you will be redirected to the Chapka website. Note that your Chapka promo code will be applied automatically.
Now, let's take a closer look at the various insurance options on offer from Chapka. In the following section, I've outlined a number of different traveller profiles, and their corresponding Chapka policy.
Chapka promo code for short trips and holidays
Chapka Cap Assistance is a great choice for trips under 3 months, giving you all the necessary benefits you need for your holiday, and at a low price. After all, you want to use your vacation time to relax and focus on what you enjoy about travelling.
All offers mentioned have been verified and updated, and the application process is simple and intuitive, so you can have your insurance at a reduced price within minutes!
Get a 5% discount on Chapka Assistance valid until 31 September 2023!
Click here: Activate Promo Code
Fill in your travel details : dates, country, destination
Click on "Get a quote"
Fill in the form (policyholder details).
All done! The discount will be applied automatically.
Cap Assistance is a great option for all short-term travellers. This policy covers medical fees with no deductible, has broad equipment and medical coverage, insures you during sporting activities, and even covers pre-existing conditions.
Chapka Cap Assistance coverage
When you know that appendicitis treatment costs over €44,000 in the USA, and influenza treatment can cost up to €24,000 in Canada, you quickly understand the importance of taking out a comprehensive travel insurance policy before leaving.
But don't be fooled, the US and Canada are the most expensive examples, but there aren't many countries where foreigners don't have to pay exorbitant amounts for medical treatment. I say, don't take the risk!
Cap Assistance offers broad medical, and personal belongings' coverage, and much more.
Lets' take a look at the most useful guarantees offered by Chapka Cap Assistance:
Chapka promo code for long trips and backpackers
If you're headed abroad for a period longer than 3 months, whether you're staying in a single location, or going on a backpacking adventure, Cap Adventure from Chapka can offer you financial protection which is crucial for trips of this type.
The longer you're away from home, the more likely it is that something will go wrong at some point, so it's important to have a safeguard in place in case any unforeseen circumstances arise.
This Chapka promo code is currently only being offered to families of 3 people or more, but it offers all the essential guarantees to ensure a smooth trip. So, how do you sign up for this promo code?
Get a 15% discount on Chapka Cap Adventure for families in September 2023:
Click here to Activate Promo Code
You will be redirected to the official Chapka website.
Fill in the form and choose the "Family" package.
You will then receive your 15% discount!
*Offer available to families of 3 or more. There is currently no general discount on Cap Adventure.
For more information, visit Chapka's official website.
Chapka Cap Adventure coverage
One special feature of this plan is the 24/7 medical consultation service, which is available from anywhere in the world, and immediately puts you in contact with a licensed medical professional.
You can also transfer medical reports, test results, or scans before a consultation. Having round-the-clock assistance while on a long-haul trip is a huge bonus, and allows you to relax and enjoy your trip!
This is a plan that stands out for its coverage of high-risk sports, complete repatriation and early return coverage, and search and rescue coverage, making it perfect for the adventurous types out there.
Here's a brief summary of the main benefits of Chapka Cap Adventure Insurance:
Chapka promo code for Working Holidays
Chapka Cap Working Holiday is the perfect policy for those travelling abroad on a working holiday permit (WHP).
The coverage included in Chapka Working Holiday is specifically tailored to meet the needs of gap year travellers, offering broad coverage to cover you in case of illness or accident while abroad.
Perhaps the main distinguishing factor of this plan is its reach. What do I mean by that? Well, with Cap Working Holiday, you get worldwide coverage, including coverage in your home country for trips of less than 30 days. The perfect policy for exploration!
You can now get 5% off Chapka Working Holiday insurance in September 2023:
Fill in your trip info (travel dates, country of residence, destination).
Click on "Get my quote."
All Done! Your discount will be applied automatically.
Chapka Cap Working Holiday coverage
Chapka Cap Working Holiday will allow you to experience your overseas experience without fear, thanks to its coverage, which, is designed to make sure you make the most of your trip.
For example, the level of medical coverage is virtually unmatched! It also offers extensive repatriation assistance, and if you fall really ill, Chapka will send a family member to accompany you, including the hotel costs.
Chapka pays close attention to the specific needs of different types of travellers, and I'd say that their policies are evidence of this!
I've compiled a list of the most crucial benefits offered by Chapka Cap Working Holiday in September 2023:
If you're a UK citizen looking to apply for working holiday permit, here are some useful links:
Chapka promo code for Students
Chapka Cap Student is an insurance policy specifically designed for those studying abroad, participating in a language exchange, or doing an internship at a company.
These types of travellers typically seek low-cost insurance, with coverage suited to their student lifestyle.
Cap Student includes a Chapka promo code available in 2023, as well a wide range of guarantees that will ensure a smooth and safe student exchange.
Its prices are also very competitive, so you can save some money on insurance to use at your destination.
In September 2023, get a 5% discount on Chapka Cap Student:
Click here: Activate Promo Code
Fill in your travel information (dates, country of residence, and destination) and select Calculate price.
Continue filling in the form (policyholder details) to sign up.
That's it! Your discount will be applied automatically.
Chapka Cap Student coverage
If you're a student or intern heading overseas, I'm sure you're aware that it's not all about hitting the books. You also want to try new things and explore new places. Cap Student has coverage that meets these needs, allowing you to make the most of the experience.
Perhaps the most reassuring benefit, that is very rarely covered to this extent by other insurers, is that if you are hospitalised, a close family member can come be by your side, and vice versa.
It also includes worldwide coverage, so you can travel while you study without worrying about whether you're covered or not.
Here's a brief overview of the main benefits of Chapka Cap Student:
How to activate the Chapka promo code
Click to activate the discount of your choice:
Activate 5% on Cap Assistance
Stay from 1 to 90 days
Activate 15% on Cap Adventure
Family trip over 90 days
Activate 5% on Cap Working Holiday
Working Holidays
Activate 5% on Cap Student
Study abroad
The discount is automatic and immediate. Offer valid until 31 September 2023.
If you can't find a discount for your trip, don't panic! Check the Chapka website, as new offers may appear at any time: www.chapkadirect.com
After clicking on the offer, you will be redirected to the Chapka website
Fill in the details of your next trip
Then click on "Get a quote".
The promo code will be applied automatically.
The Chapka Cap Adventure Promo Code is only valid for families of 3 or more. Whether on this site, or elsewhere on the web, you won't find a Cap Adventure promo code apart from the one offered to families, simply because there isn't one! As of 1st of September 2023, no discounts are offered to solo or group travellers (source: Chapka Direct).
Fortunately, you can Get a Free Quote in 1 minute, which you'll receive by email.
To find out more about Cap Adventure travel insurance, please visit: www.chapkadirect.com/cap-adventure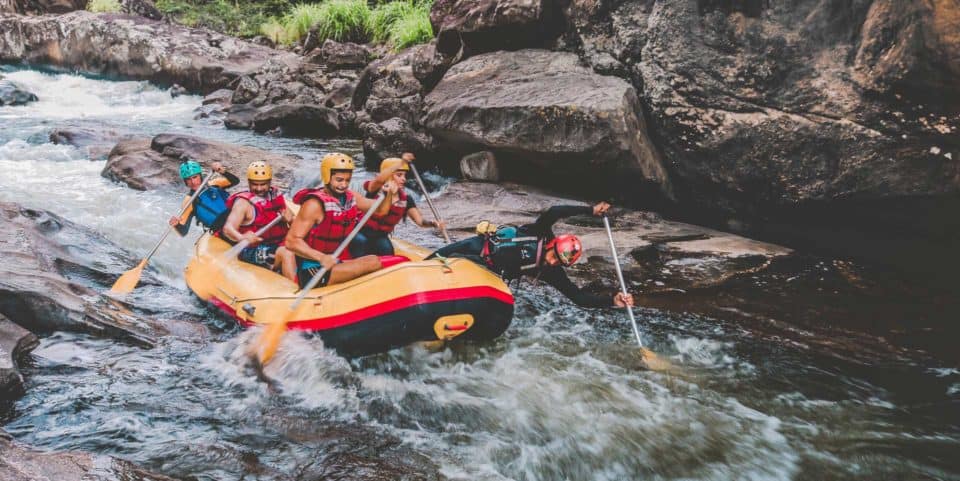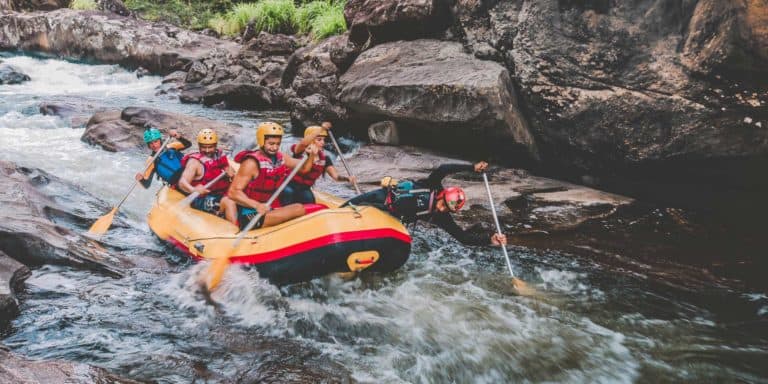 In the following section, I'll be setting out what I consider to be the Chapka benefits that make them stand out the most in the insurance market.
If you think these features may be of use to you, then Chapka is the way to go, and be sure to take advantage of the Chapka promo codes in September 2023!
Range of comprehensive policies
Chapka has such a diverse range of policies that it allows you to choose the one that best suits your needs. This is a huge bonus that really sets them apart from other insurers, who typically only offer 2-4 different policies.
Remember, this post concerns Chapka promo codes, although Chapka offers plenty of other insurance plans without promotions, including plans for annual travel, expats, au pairs, volunteering, and a cancellation cover plan.
Needless to say, Chapka do a good job of catering to every type of traveller.
Cost-effective plans
Chapka offers high value-for-money policies compared to most other insurance companies. This means you get a good price, but you also get quality coverage, giving you financial protection while abroad.
Depending on the Chapka plan you choose, you're getting high, or even unlimited medical expenses covered, quick, efficient, and comprehensive repatriation or early return, and reimbursements for loss of luggage or even valuables, and much more.
It must be said, that with many other insurers, you do end up having to pay a lot more for these types of quality services.
Broad medical expenses
Although there are various levels of medical coverage among the different policies, Chapka's policies have relatively high coverage for medical emergencies compared with other insurers.
As you can imagine, this makes Chapka the natural choice for all intrepid travellers, whether it be extreme sportspeople, backpackers, or simply those who want to get out in the world and face their adventure without fear.
Other travel insurance promotions
Although today's post revolves around Chapka, it's always worth checking it some of the other top insurance providers on the market, especially the ones that are offering reduced prices in 2023!
To help you out and save you some time, I've created a comparative table of short-term travel insurance plans. You can use this table to evaluate the different guarantees on offer and their prices.
By comparing different policies and benefits, it also makes it easier for you to identify your specific needs as a traveller, and get the right level of coverage for your trip.
Cheap travel in 2023
When it comes to reducing the cost of a trip, there are a number of little travel hacks that I use. Using the Chapka promo codes mentioned in this post is a good start, but there are other tricks that I'd like to share with you.
For example, you can get good discounts on the following expenses:
Flights
Accommodation
The card you use
How you book your activities
In this section, I've outlined how you save money in these areas. It may take a little research, as well as time and effort, you can rest assured that you'll save money by the end of it.
Fly at reduced prices!
You know, flights don't cost the same from all countries! To pay for my cheapest flights, I use NordVPN.
Basically, it's a private network that allows you to access Internet sites from locations other than your own, and this can have some serious benefits:
In September 2023, enjoy a 59% discount on NordVPN.
Click here to activate your discount
Flights from Barcelona to Buenos Aires don't cost the same if you buy them from Spain as from India, for example. So, once you've installed NordVPN, simply access websites like Skyscanner and compare prices by entering as if you were browsing from different countries.
The 8 countries from which it is cheapest to buy flights are: Malaysia, Bulgaria, India, Turkey, Romania, Indonesia, Portugal, and Thailand. Once you have NordVPN, head over to Skyscanner and start paying reduced prices for flights all over the world!
Stay at a discount all year round
Access Booking.com now and get discounts of up to 15% in September 2023 by becoming a Genius user.
There are also ways to save money when booking your accommodation with Booking. The first of which is becoming a Genius user, something you get from making 2 bookings (Genius level 1), and 5 bookings (Genius level 2).
As a Genius user in Booking.com, you can enjoy:
Discounts on room rates.
Free breakfast.
Upgrades to superior room categories.
Free parking.
Late check-out.
Welcome gifts.
In addition, there are hotels in Booking.com that directly offer you a 10 to 15% discount on your rate for being a Genius user.
Access to get discounts of up to 15% by becoming a Genius user.
Finally, Booking.com has a Minimum Price Guarantee program, so if you find a cheaper price for your hotel on any other website, they'll match it!
Get the best travel card
If you travel frequently, the Revolut Metal Card is another great way to save money. For starters, they offer you unlimited currency exchanges without paying any fees!
The Revolut Metal Card allows you to make unlimited domestic transfers free of charge, and withdraw up to £800 a month from international ATMs.
If you spent £650 abroad in a month using a standard card, and withdrew £350 at ATMs, you would have paid around £44 in fees.
With the Revolut Metal card, you would have paid £0 in fees.
Reserve your entertainment and sightseeing in advance
GetYourGuide is an indispensable tool for organising any trip to any destination. It's a platform that helps you book tourism and leisure activities for your trip.
With GetYourGuide, you can book your activities online to avoid queues, and take advantage of a discount for online bookings. This way, you save time and money, so you can enjoy more activities during your trip!
I hope that this post has helped you reach an informed decision on which insurance to choose. If you're still curious about what Chapka has to offer, we have more articles on their services, including a Chapka Insurance review.
If you have further questions about travel insurance, don't hesitate to get in touch, we're here to help.
Before you go, there are even more promotional offers on travel insurance available in September 2023 that I've set out below. Get in quick!