Are you headed off on a working holiday adventure? Well, it's bound to be an unforgettable experience!
In many countries, taking out insurance is essential if you're going to work in the country, so, before choosing the Chapka Cap Working Holiday, let's take a look at its guarantees and benefits.
I'll be taking you through everything you need to know about Chapka Working Holiday insurance, the best way to ensure that you have a smooth working experience abroad!
Before we get into the details, I've summarised the most important points related to the Chapka Working Holiday policy:
Cap Working Holiday stands out for offering unlimited medical cover, covering you during trips to your home country, and offering worldwide coverage.
Cap Working Holiday is the ideal option for gap years, and those travelling on a working holiday permit (WHP).
Cap Working Holiday is also being offered at a limited time only discount of 5%. Keep reading to find out how to activate your discount.
What type of traveller is Chapka Working Holiday for?
In recent years, the Chapka Working Holiday Insurance has positioned itself as one of the most popular working holiday policies on the market, offering a wide range of useful benefits, specifically suited to the overseas working lifestyle.
Chapka understands that the working holiday experience isn't all about work. You also want to travel to different places and experience new things, without having to worry about suffering from a financial nightmare.
Cap Working Holiday, therefore, is designed for these types of people, with the aim being to allow you to make the most of the exciting opportunities that come your way while abroad.
Opinions on Chapka Working Holiday
Chapka is known as a highly reliable and reputable insurance provider, but what have users said about the Cap Working Holiday policy?
Reading reviews of a policy is a great way to ensure you're contracting with a dependable insurer. So, before we get into the advantages and disadvantages of the policy, let's take a look at what some users have said.
If you want a more detailed look into what users think of Chapka Insurance, check out our article on Chapka Insurance Reviews here.
✅ Positive opinions on Cap Working Holiday
Easy to navigate website, with relevant information clear to see.
Unlimited medical coverage.
Broad activities' coverage.
Worldwide coverage.
Policy renewable while abroad.
❌ Negative opinions on Cap Working Holiday
Website not mobile-friendly
Age restrictions (18-31 years only).
Slow response times.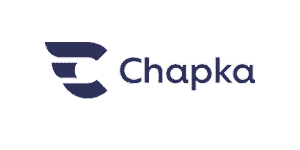 Advantages of Chapka Working Holiday
The coverage included in Chapka Working Holiday is tailored to meet the needs of gap year travellers, offering broad coverage to cover you in case of illness or accident while abroad.
The coverage offered by Chapka Cap Working Holiday will allow you to experience your overseas experience without fear. For example, its unlimited medical coverage, and worldwide coverage.
To give you a better idea of the policies benefits, I've summarised the stand-out features of Chapka Cap Working Holiday.
100% medical and hospitalisation costs
The greatest advantage of the Chapka Working Holiday Insurance plan is that medical expenses are insured at 100%, unlimited, and without deductibles.
This means that your health expenses are covered in the event of a sudden, unforeseen illness or accident, and issues related to Covid-19.
It also offers extensive repatriation assistance, and if you fall really ill, Chapka will send a family member to accompany you, including the hotel costs.
Worldwide coverage
One particularly exciting benefit of Cap Working Holiday is the fact that you are covered worldwide, and not just for weekend trips, but for any trip not exceeding 90 days!
You'll also be insured for any trip you take to your home country for trips of less than 30 days.
As mentioned earlier, working holidays aren't all about work, and with Cap Working Holiday, you actually have the financial protection to allow you to make the most of the opportunities that come your way.
Practical benefits
For the final advantage, I'd like to outline the other practical benefits that this plan offers people on working holidays. These benefits, again, are suited to the lifestyle of those working abroad.
Luggage insurance.
Repatriation assistance 24/7.
Rental property liability.
Presence of a family member if you are hospitalised.
Search and rescue expenses.
Disadvantages of Chapka Working Holiday
To give you some genuine insight into Cap Working Holiday, I'd like to highlight a few of the drawbacks of the policy, so you know exactly what to expect.
Lack of countries covered
Unfortunately, Cap Working Holiday only covers working holiday visas for the following countries:
Australia
Canada
Japan
New Zealand
Argentina
Brazil
Chile
Colombia
Mexico
Uruguay
Russia
Singapore
Taiwan
Hong Kong
South Korea
This contract is also intended for holders of:
Bridging visa.
Visa subclass 416, 417, 462.
Young professional visa.
For J1 visa holders in the US, the Cap Student insurance plan is the best option, as the Cap Working Holiday option is not suitable.
If you're a British passport holder dreaming of embarking on a working holiday, don't you worry! The UK Government has entered into a number of bilateral agreements that allow you to apply for working holiday visas overseas.
These include: Australia, New Zealand, Canada, Japan, South Korea, Taiwan, Hong Kong, and Singapore.
No medical teleconsultation
24/7 medical teleconsultation is a service that allows you to call your insurer and receive immediate medical consultation from a licensed professional while abroad.
Knowing that you have access to 24/7 assistance is a great advantage, as knowing that you can receive professional advice and guidance provides you with peace of mind.
Unfortunately, Chapka Cap Working Holiday does not currently provide this service. If this is a service you would be interested in, take a look at Chapka's Cap Adventure plan.
European residents only
Unfortunately, Cap Working Holiday is not currently available to UK, American, Australian, or Canadian residents.
In fact, you must be a European resident, and hold a Working Holiday Visa (WHV). Specifically, you must be a resident of one of the following territories:
European Economic Area
Switzerland
Andorra
Monaco
Overseas departments and regions of France
New Caledonia
French Polynesia
Comparing Chapka Working Holiday with other insurers
Of course, finding the most complete insurance for your trip is the top priority. Over the years, I've found that the best way to do this is to compare the best travel insurance policies on the market.
This simple exercise gives you insight into the pros and cons of different policies, which also helps you identify what your specific needs are as a traveller.
To save you some time, I created the following comparative table for working holiday travel insurance policies:
Chapka Cap Working Holiday discount
Not only does this policy provide specialised working holiday insurance, it's also being offered at a discounted price, so get in quick!
You can now get 5% off Chapka Working Holiday insurance in September 2023:
Fill in your trip info (travel dates, country of residence, destination).
Click on "Get my quote."
All Done! Your discount will be applied automatically.
How to take out Chapka Working Holiday
Navigating the Chapka website is easy, and the application process for Cap Working Holiday is no exception. In fact, you're just a few clicks away from enjoying peace of mind while on your gap year.
Here's a step-by-step guide to help you through the process:
Follow the Chapka Insurance link to the "Cap Working Holiday" page.
Once you have selected the insurance, you will see a "Get my quote". Click to start the contracting process.
Fill in your trip details. This includes the duration of your trip, the number of travellers contracting insurance, and your working holiday destination. You will also be given the option of including the cancellation option.
Fill in the details of each traveller, and add a supplement if necessary.
Read the insurance conditions carefully, and that's it. You now have your Chapka Cap Working Holiday insurance!
Is Chapka Cap Working Holiday worth it?
Chapka Working Holiday is a reliable and reputable policy that was designed to give you the freedom to fully immerse yourself in your overseas adventure.
You'll travel with confidence knowing that you have a financial safeguard in place, should something go wrong on your trip. If you decide to travel without insurance, you will have to pay out of your own pocket for treatment.
To give you an idea of what this may look like, appendicitis surgery costs €44,060 in the United States, and flu treatment costs €24,120 in Canada. So, it's easy to see why travel insurance is so essential.
If you want to pay a reduced price for your insurance, refer to the list of Chapka insurance promo codes currently available.
A working holiday is a transformative experience: meeting new people, learning about new cultures and languages, and of course, making some money to fund your travels.
I hope you have an excellent working holiday and create memories that you'll cherish for a lifetime!✈️🌍