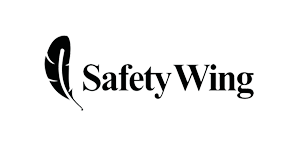 Travel insurance has a fixed monthly value in which you are insured for all the countries you visit. But is it worth it? To understand better, I have made a full assessment through my experience.
Safetywing's official website: https://www.safetywing.com
What is SafetyWing?
SafetyWing is travel insurance designed for digital nomads, remote workers and frequent travellers. Unlike other international travel insurances, it has global coverage for a monthly fee.
It is made for people of all ages and countries, regardless of their plans.
The company raised $3.5 million in 2019 to improve its services. Its differentiator is the offer that includes medical and travel insurance. It is the only company in the market that offers both insurances together.
It is also one of the pioneers in offering insurance that covers all countries for less than $50.
Is SafetyWing reliable?
SafetyWing is a Y-Combinator and its insurance policy is managed by Tokyo Marine, which is one of the largest insurance companies in the world.
It was created by three digital nomads: Hans Kjellb, Sondre Rasch and Sarah Sandnes. They realized that there was a lack of affordable and flexible travel insurance on the market. As mentioned before, the company has also been raising major investments recently.
Another highlight is that the company has a good rating on TrustPilot. The global site presents reviews of services around the world in the form of a forum by the users themselves.
SafetyWing prices
The monthly fee includes medical coverage and worldwide travel insurance.
In September 2022, get SafetyWing nomad insurance for $42/month.
Click here: Activate Promo Offer
You are redirected to the SafetyWing official website.
Then click on "Sign me up".
Fill in the form and follow the instructions by clicking on "Next".
That's it! You will receive your travel insurance shortly.
If you travel to the United States, it will cost $68. This represents a 65% saving compared to other similar insurances.
The cover is automatically renewed every month for 1 year. You can cancel your renewal at any time and for free.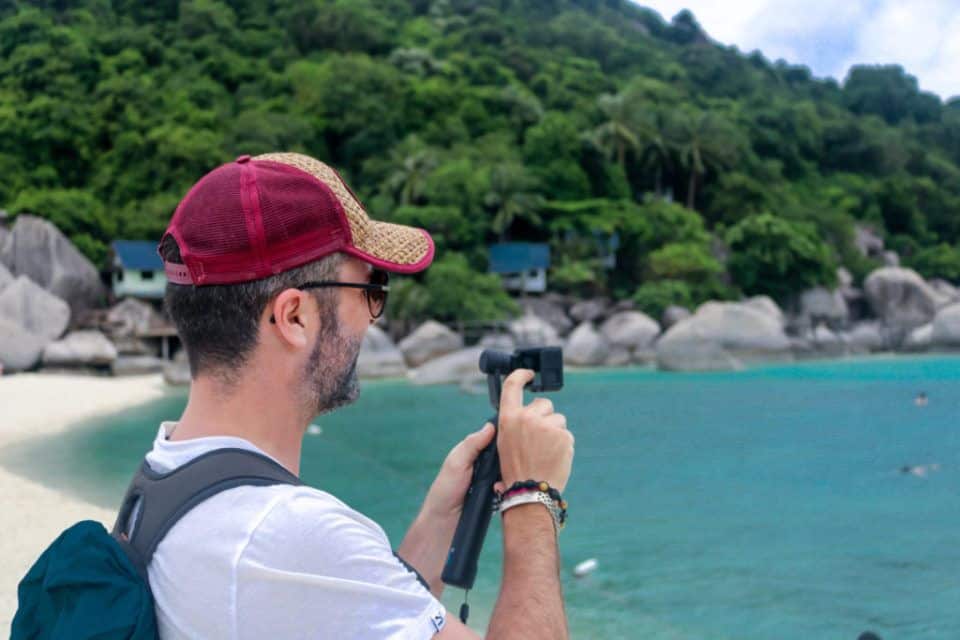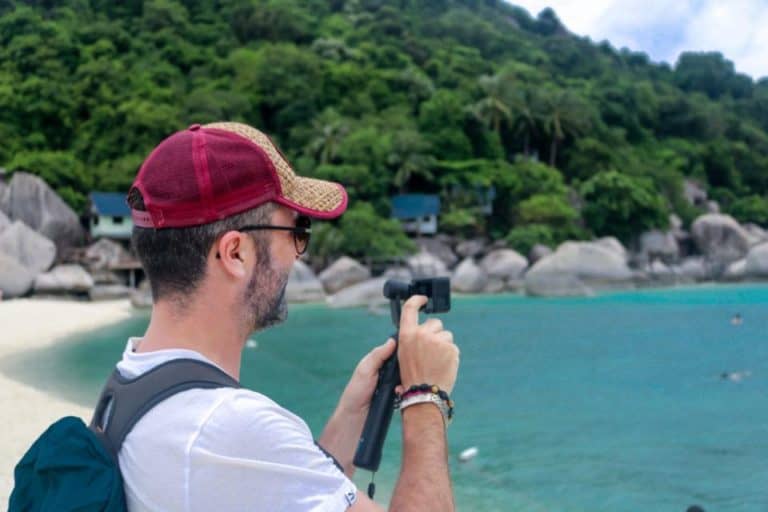 Who is SafetyWing insurance for?
Insurance is always made for anyone who believes they have such a need. However, dealing with a different kind of travel insurance, the company focuses on people who:
They have no predefined travel planning and need travel and health insurance that covers the whole world;
Travel at least 1 month to foreign countries;
They take risks on a motorbike or do "adventure sports" such as diving, climbing and so on;
Travels with fragile and expensive high-tech devices such as drones, cameras, laptops and so on.
Any of the "classic" travel insurances require knowing your destination plan, as well as the start and end dates. In short, for those who travel very often or are always on the road, it is almost impossible to contract!
Travel insurance for digital nomads
Digital nomads or people who are travelling the world have difficulties finding services for a lifestyle with no fixed address. I know very well that this situation is problematic because I end up feeling it directly.
Fortunately, services for our lifestyle are coming along! Not having to worry about taking out travel insurance or notifying the insurance company every time I change countries is a relief.
SafetyWing came to help those who have this lifestyle. Besides health, another concern is equipment. With the constant displacement, our work equipment ends up suffering a little. That's why, besides being cautious, it's essential to have insurance especially for them.
Types of insurance at SafetyWing
The company offers three different insurances for those on the road. They are:
Nomad insurance
It is a global travel insurance made for travellers and digital nomads. It is the pioneer and main service of the company. The same one I've been testing over the last few months. You can hire it even if your trip has already started, and you have these facilities:
Automatic monthly payments. From the start date you choose, your insurance automatically extends every 28 days until you choose an end date. Like a subscription.
Visits to your home country are covered. After spending 90 days abroad, you keep your medical cover for 30 days in your home country (15 days if your home country is the USA);
Young children included. Up to 2 children under 10 years old per family (1 per adult) can be included in your insurance free of charge.
For more details and updated figures, log on to the official website: www.safetywing.com/nomad-insurance.
Remote Health
It is a health insurance policy totally made for remote and nomadic workers who spend an indeterminate amount of time abroad. It also has full coverage in its country of origin and no exclusions for pandemics.
It can be done even if you are already abroad. You can buy Remote Health from anywhere in the world and keep changing countries;
Fast and easy reimbursements. For pre-planned admissions and treatments, payment can be arranged directly with the hospital. For minor non-pre-planned treatments where you are not hospitalized, there is an online claim process within 7 days.
Support in all time zones. Anywhere in the world, you can get support, either by phone or chat.
It is totally global. Whether in your home country or abroad.
This is a more complete insurance, and it is worth checking in detail all the coverages directly from the website: www.safetywing.com/nomad-health
| | | |
| --- | --- | --- |
| Coverage comparison | Nomad Insurance | Remote Health |
| | | |
| Type of insurance | Travel and medical insurance | International health insurance |
| Global coverage outside country of residence | For short stays only | |
| | | |
| Cancer | | |
| Duration min. | 7 days | 1 year |
| Travel cover (lost luggage, cancellation…) | | |
| Home country coverage | Limited | |
Remote Health for businesses
This is a health plan designed for staff who work remotely. It basically offers the same coverage as "remote health" but with exclusive services for the company. If you have a team that works remotely on a global basis, this is the most suitable insurance. Some features:
Hire people anywhere. Add your team to the same plan, regardless of location;
Add and remove team members at any time;
Support. The team receives 24/7 support from day one;
Easy-to-use website. A simple overview of your company's insurance details and members covered;
Lower price and extra benefits as membership increases;
Customizable add-ons. Optional coverage for items such as dentistry, maternity, exams, and vaccinations.
What does SafetyWing insurance cover?
SafetyWing insurance is designed to cover almost all countries, with long-term travel, regardless of your age or nationality. It is worth remembering that for each age a different amount is charged.
The covers vary according to each plan, ranging from health insurance to travel insurance.
SafetyWing medical cover
SafetyWing health insurance provides access to a qualified global network of hospitals and doctors to treat problems and accidents. This insurance includes consultations with doctors, admissions to hospitals and emergency medical transfers. If something happens along the way, and you get sick, the company will cover all the costs.
SafetyWing travel insurance
It includes cover in case of delay, lost checked baggage, natural disasters and civil liability.
In addition to providing comprehensive coverage, SafetyWing includes other services designed specifically for digital nomads and frequent travellers.
Coverage in the country of origin
You can use your medical coverage in your home country according to each type of insurance. Nomad insurance has a limit, remote health does not. It is always a good idea to check beforehand.
Children under 10 years included
The insurance can cover one child per adult (up to two children per family), under 10 years old, at no additional cost.
What SafetyWing does not cover?
Like all insurance, SafetyWing does not cover certain risks. Such as routine check-ups or treatment for cancer and chronic illnesses.
SafetyWing cover also excludes extreme and adventure sports. If you need cover for adventure activities such as kitesurfing or diving, it is best to opt for WorldNomads or one of the best travel insurances that include this cover.
For more details on what is covered and what is not, we recommend you visit the SafetyWing official website
What are the values of the covers?
The coverages vary according to each type of need. Insurance for digital nomads should be more complete, so it is important to always be aware. These are some covers:
| | |
| --- | --- |
| Detailed plan | Dollar price |
| Overall ceiling | $250,000 |
| Maximum per injury/illness | $250,000 |
| Emergency medical transfer | US$ 100,000 |
| Emergency meeting | US$ 50,000 |
| Trip interruption | US$ 5,000 |
| Loss of checked baggage | $3,000 per period |
| Travel delay | Up to $100 per day |
| Natural disaster | Up to $100 per day (5 days) |
| Return for pets | Up to $1,000 |
These are just some coverages offered, to find out the full specifications go to the Safetywing website. It is worth remembering that the plan has a deductible, as mentioned above.
SafetyWing in action: Enelin's experience
Imagine walking through the streets of Rio de Janeiro in Brazil? You walk in complete happiness, carefree, light, feeling the good life!
Now imagine that, without expecting it, things suddenly take a turn for the worse. You trip, fall and seriously injure yourself.
What to do?
When this happened to Enelin, a digital nomad, she thought it would be something simple, but she doesn't expect that…
Back to home, she broke her toe after falling on the street. She didn't worry too much and decided to continue her life until the pain and inflammation was gone.
But the pain got worse and the swelling became a concern.
Five days after the incident because of abnormal pain and inflammation, she decided it was time to see a doctor. She told her that her toe had become infected and immediately prescribed antibiotics.
Enelin had taken out SafetyWing insurance.
After buying antibiotics from the pharmacy, she logged on to the online portal and downloaded the PDF of the medical claim form from the insurance company. After completing it, she sent it back to the email address with the hospital and pharmacy accounts.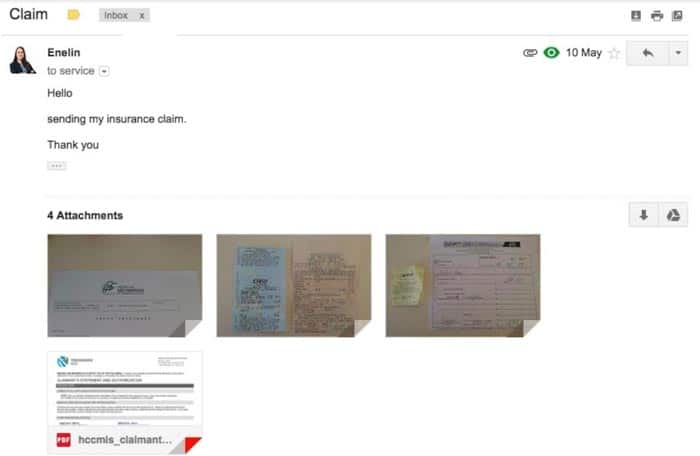 Message from Enelin to SafetyWing
After 24 hours, SafetyWing sent a confirmation email stating that they would assess their complaint and an email with the results of the review.
They also told Enelin how she could follow all steps of the complaint process through their online portal: Customer Zone.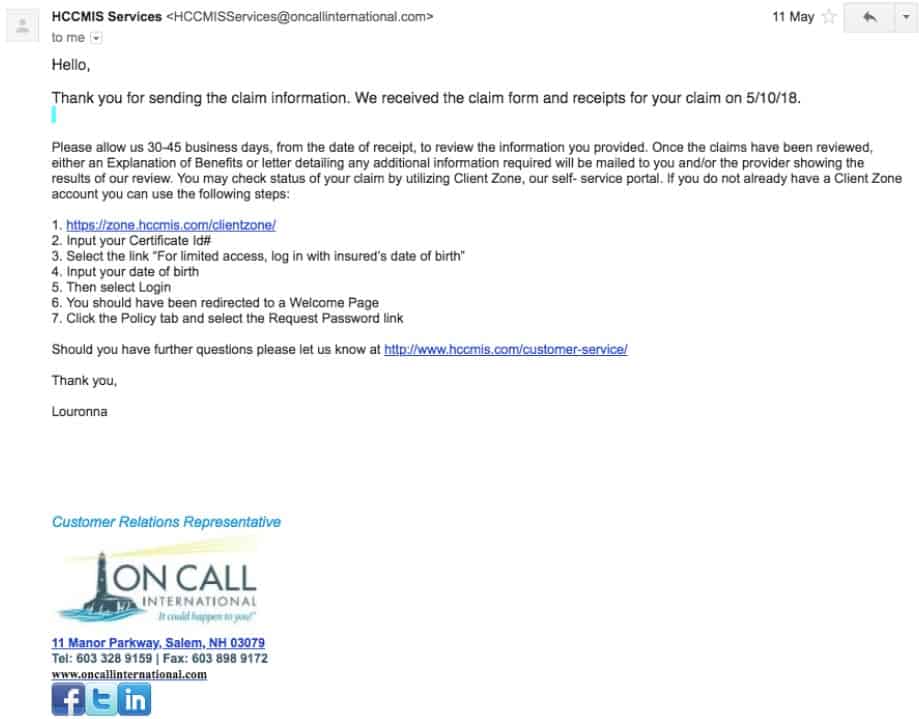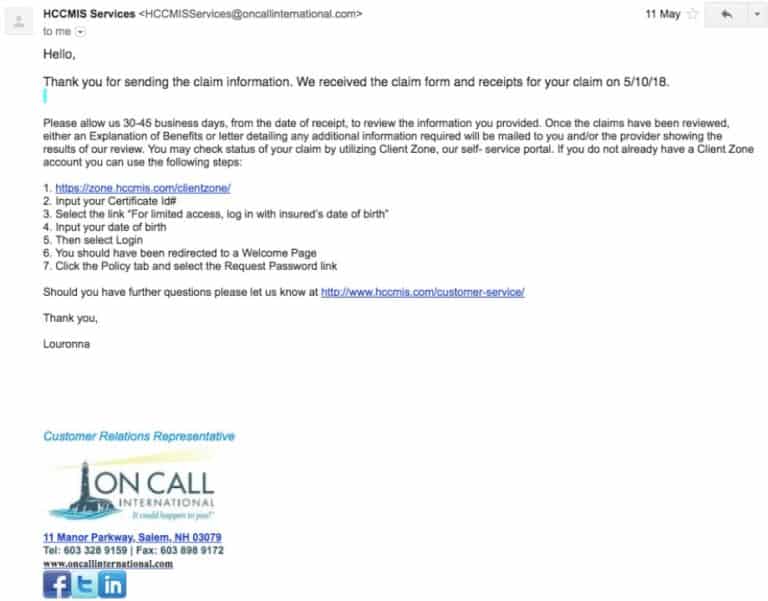 SafetyWing's response came 24 hours later.
A month later, on 19 June, Enelin received an email with the results. SafetyWing accepted their request and sent an email explaining everything. Their policy, benefits, and information on how to complain if you felt the decision was inappropriate.
Your SafetyWing insurance plan had a $250 deductible; the money you paid to the doctor and pharmacy was subtracted from this deductible. From now on, if something happens in the next 11 months, your deductible will be reduced to $141.20 (medical costs will cost $108.80).
This franchise costs $250 per year.
Overall, Enelin was satisfied with the process and the coverage offered by SafetyWing. The claim's system is simple as you only needed to send an email, and you can check the status of your claim during the reimbursement process.
So, the next time you trip and fall, anywhere in the world, you know you're covered.
Stories like Enelin's are common. We digital nomads, who live and work abroad, must protect ourselves from the dangers of everyday life.
How to hire SafetyWing?
Enrol abroad or at home
SafetyWing insurance can be purchased from anywhere and at any time. If you are still at home or if you are already travelling. Without any specific restrictions. SafetyWing insurance is available in 180 countries, with no time limit.
Automatic monthly payments
From the start date you choose, your insurance will automatically renew every 28 days until you choose a termination date.
Using travel insurance
If you need to use your insurance, simply search on the web for a member hospital near you. Schedule a medical appointment and the hospital will bill SafetyWing directly, free of charge.
Or, if you prefer, you can consult any medical centre, pay for the consultation in advance and send a claim to SafetyWing.
Did you know that? If you have normal health insurance or a Visa Premier or MasterCard bank card, your cover is limited to 3 months abroad. This is why new bank cards are coming on the market.
Conclusion
Is SafetyWing travel insurance good? Reliable? Is it worth it? After this thorough evaluation, we can come to some conclusions. If you are a digital nomad or travelling around the world without a fixed home, I advise you to take out SafetyWing.
One of the big highlights is the price! The monthly fee is much lower than the competition. Another differential that, in my opinion, makes all the difference is being insured in every country. Many times we can forget to contract a travel insurance and, worst of all, only remember in some urgent moment.
With SafetyWing, this does not happen, as you pay a monthly fee. Furthermore, if you decide to stop travelling for a few months, you can cancel without any problems.