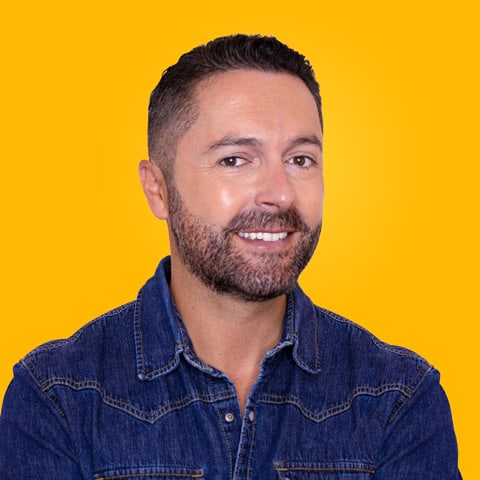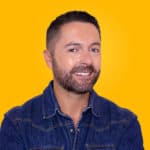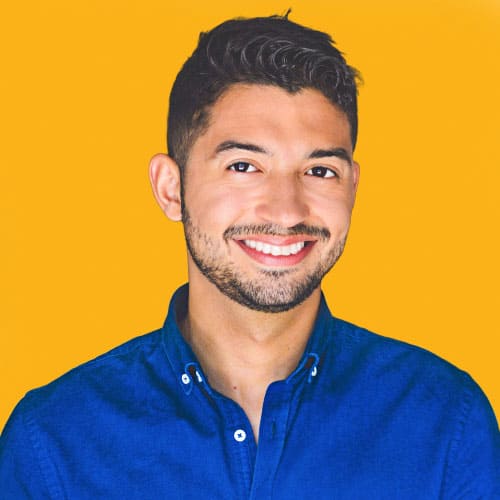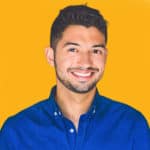 👋
Hello !
Bonjour !
¡Hola!
Oi!
We are Michael and Renato, since 2016, we meet the challenges of a life in perpetual motion every day.
Become a digital nomad to embrace adventure
Weary of the culture of consumerism and materialism, we had been yearning for some time for a more minimalist mode, based on experience, discovery, and sharing.
For the past 10 years, our travels were the rhythm of our lives, we spent half the year on the road…
Thanks to the development of new technologies, we were going to be able to combine the useful with the pleasant and finally free ourselves from the shackles of sedentary life.
2016, the decision was made, we were going to become full-time digital nomads…
We chose nomadism and gave up sedentary life. Today, we share our adventures and experiences of minimalist living.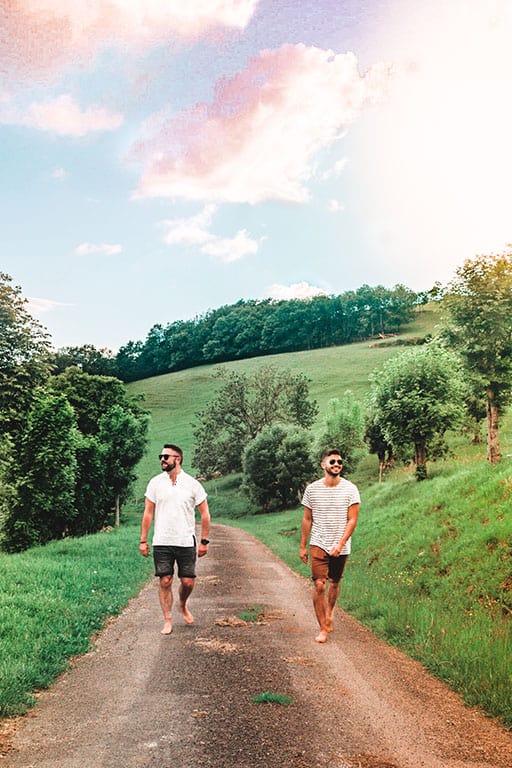 The planet has become our "home"
The first step for any digital nomad is sorting! So, we had to get rid of our furniture, our apartments, and everything that constrained us to live freely – with a light heart and suitcase!
We can assure you that fitting your whole life into a 30 kilo bag is not easy. For us, it was a dizzying sensation, thrilling and liberating simultaneously. A confused feeling mixed with the exhilarating certainty that the field of possibilities was finally opening up to us.
Contrary to popular belief, we are not on vacation 365 days a year. No, no, and again no… We work daily. The only difference compared to our previous life is that we now work in coworking space or coliving.
In other words, our workstation slips into a backpack and then travels through the floating markets of Bangkok, lands in the Olympic port of Barcelona, and adapts to the sun of Rio de Janeiro. As long as it has good Wi-Fi.
Sawadee-ka!!
Plane ticket in pocket for Chiang Mai! The world capital of nomadism.
We lived there for several months to understand the needs and expectations of digital nomads around the world.
In this video, we have condensed our best memories of the country of a thousand smiles.
Choosing nomadism is choosing freedom
At first, this life choice can be confusing. Indeed, it is the opposite of all the values instilled by our parents. Being a digital nomad means refusing the pretty house with a garden in the Paris suburbs and an overweight labrador.
Be careful, we do not condemn people who aspire to tranquility, calm, and stability. We just want to show those who are interested that there are other ways to live – and that happiness is not measured by the purchase of a house or a big car.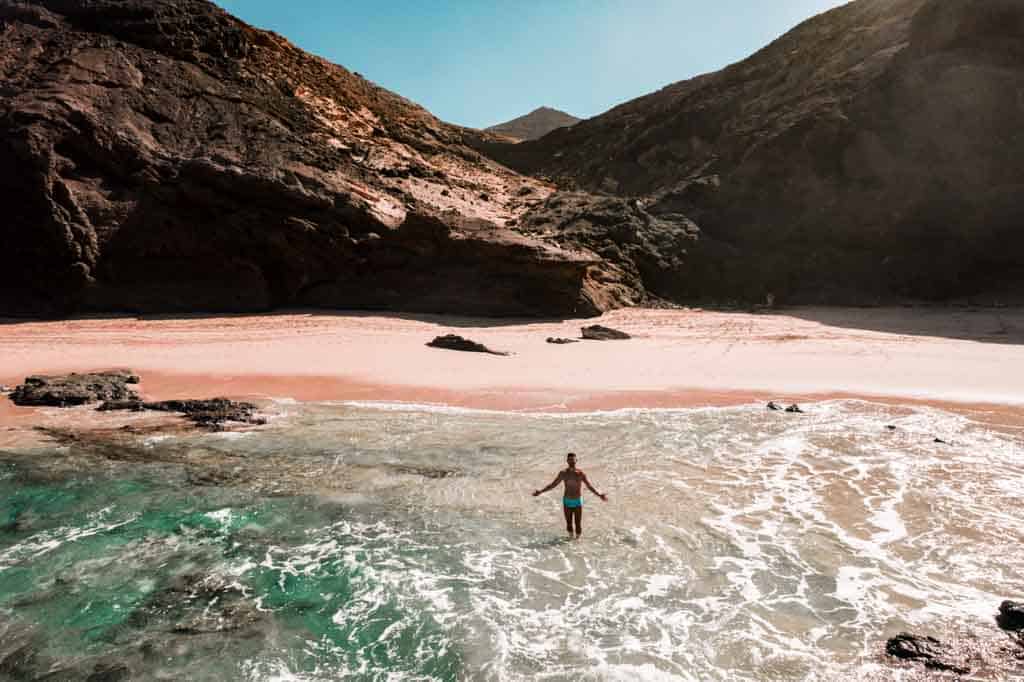 The day we decided to take more than a one-way plane ride, a weight was lifted from our shoulders. Nervousness, excitement and impatience became entangled in a joyful whirlwind that today defines us well!
People often ask us where we live.
At first, we didn't know how to answer, since we lived everywhere and nowhere at the same time. Today, we dodge a smile and explain in a few sentences what nomadism is all about. Sometimes we encounter misunderstanding because our way of life is diametrically opposed to the one that society encourages us to adopt… But, know this, sometimes a touch of envy is mixed in.
That system dictated what we did and what we got up for each morning. Materialism is probably its greatest asset.
Geographical freedom was going to bring us more positive experiences!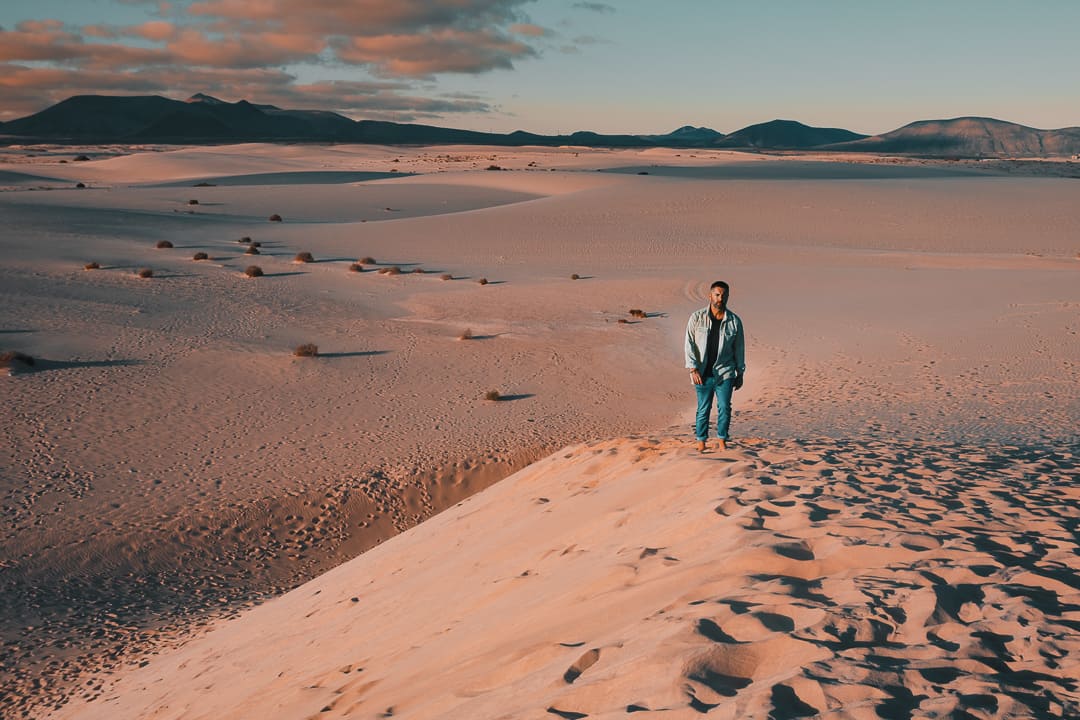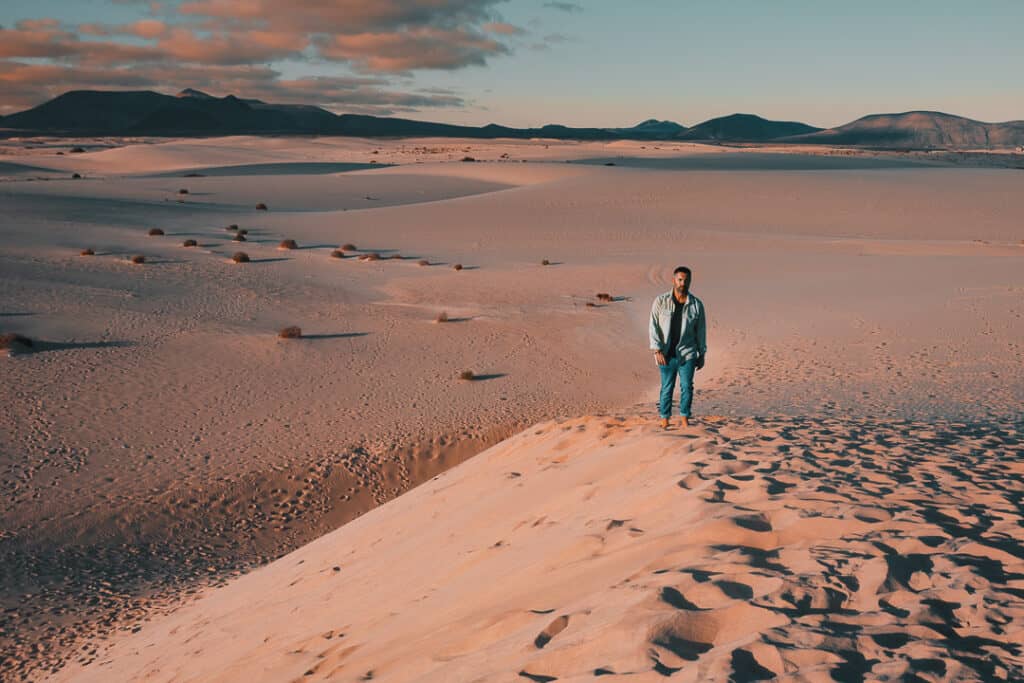 Traveling one way
From the beginning of the journey, the choice of destinations had to meet 5 essential criteria:
safety
nature
climate
fast internet connection for work
quality of life
The advantage of nomadism is that we can discover places off the beaten path of mass tourism.
Our trips are slow. We take the time to get to know and interact with the local population. It is not uncommon for us to organize dinners or parties with friends we meet on the road.
We've even been known to participate in a digital nomad group trip… Not to mention the new professional collaborations that arise from contact with other digital nomads.
Changing habits and building routine
Becoming a digital nomad has radically transformed our habits. The routine of our sedentary lives no longer exists.
This sounds wonderful, but it also poses some challenges. For example, the routine of work disappears and potentially creates some problems. Since we are nomads, we work daily, and we allow ourselves few moments of rest.
Being on the move all the time has made us more productive, more inspired and more creative.
On the other hand, one of the most difficult habits to maintain while traveling is physical activity. Hard to maintain consistency in exercising. That's why today we practice running and swimming. It is easy to practice them anywhere in the world.
We constantly try to adapt to the local life. In some cities, life starts later and in others earlier. For us, adapting to these changes is essential to understand the local culture, even if it often has a direct impact on our habits. Besides, this cultural mix in our lives is one of the things we like most about nomadism.
Living with the bare necessities and knowing how to be satisfied with them
After deciding to hit the road, the first thing we faced was a new minimalist experience. We had to let go of our possessions: sell everything and give it all away.
This process was not as simple as we expected and proved to be the first major challenge we faced.
For far too long, consumerist society has instilled in us that we should identify ourselves through our possessions (home, clothes, etc.).
Yet, when you look twice, it is not material possessions that define us as individuals.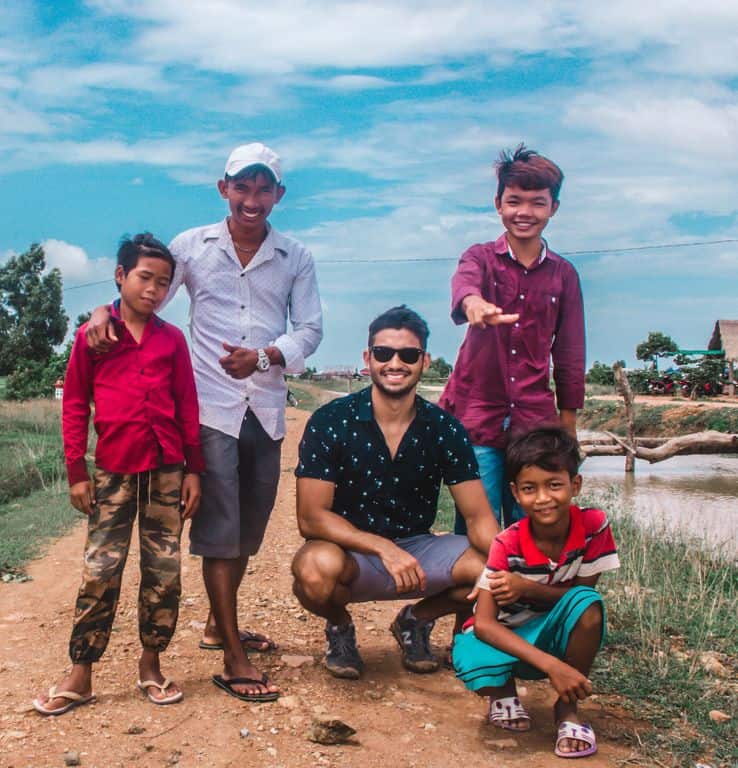 Detachment is a daily exercise until you realize that almost everything you own is useless. Today, our life is contained in two suitcases, and we are perfectly fine with it (our backs too!). When we say that, it means that everything we own (including our business) weighs 30 kilos.
Saving, counting and anticipating risks
Changes also come into play in financial life. We'll need to open a nomadic bank account to avoid exorbitant bank fees. Scrupulously track daily expenses.
Before leaving everything behind, we planned the first six months on the road to deal with any unforeseen circumstances. This phase is essential, as financial security makes for a smoother, safer trip. We also had to choose a good travel insurance.
We always advise opting for nomadism only when a monthly income is secured through telecommuting. Another solution is to become a microentrepreneur.
Does becoming a nomad mean stopping working?
The answer is no!
And, even though we have many travel stories in our suitcases, we haven't left our careers and projects behind!
Our success has been to convert our passion for travel into an exceptional lifestyle.
The places we've traveled to have changed our lives, it's true…
We are always looking for new destinations, new experiences to experience ourselves.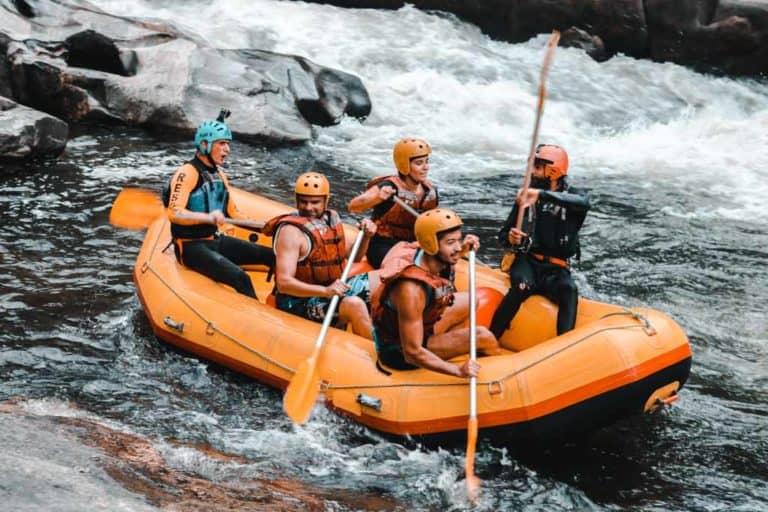 Of course, there are people who travel without worrying about generating income. But that's not our case. In fact, most digital nomads work much more than when they were sedentary.
This is probably the lot of the pioneers!
Is being nomadic about traveling all the time?
When we talk about nomadism, many people think that we travel all the time. In our case and in most of the digital nomads we know, this is not true. Traveling from one place to another may sound great, but it takes time and preparation.
Traveling is physical! Not to mention that finding accommodation and booking transportation takes time. In fact, traveling slows down our productivity at work.
That's why we change location on average every 3 or 6 months. It all depends on the weather, our workload, availability of coliving accommodations, etc. Being in one place for less than a month is hardly feasible when you're nomadic.
What is the biggest challenge of nomadism?
Nomadism involves many challenges, mainly because this lifestyle is still little known to society. Although today there is the possibility of becoming an E.-resident in Estonia, many services are not prepared for people who do not have a fixed base. This is sometimes a bit inconvenient, we grant you. So we shouldn't procrastinate with what provides us balance.
When I say procrastinating, in many ways I mean that work and physical activity are paramount. Since being on a journey every day means experiencing the new every moment.
This can lead some nomads to make poor choices by putting off until tomorrow what needs to be done today. Finally, working independently is good, but it's hard to know when to stop and rest.
Many times we realize that we go several weeks in front of the computer without taking a day off. Now, we have found solutions and are setting a more reasonable pace for ourselves. But, at the very beginning, it was tricky…
Is there a risk of working overdose?
Yes and no at the same time! We also take time to enjoy life! Although admittedly, we check email and social media every day.
It is sometimes difficult to separate work and personal life. At the same time, we give ourselves daily moments of "digital detoxification" by practicing sports, yoga or meditation.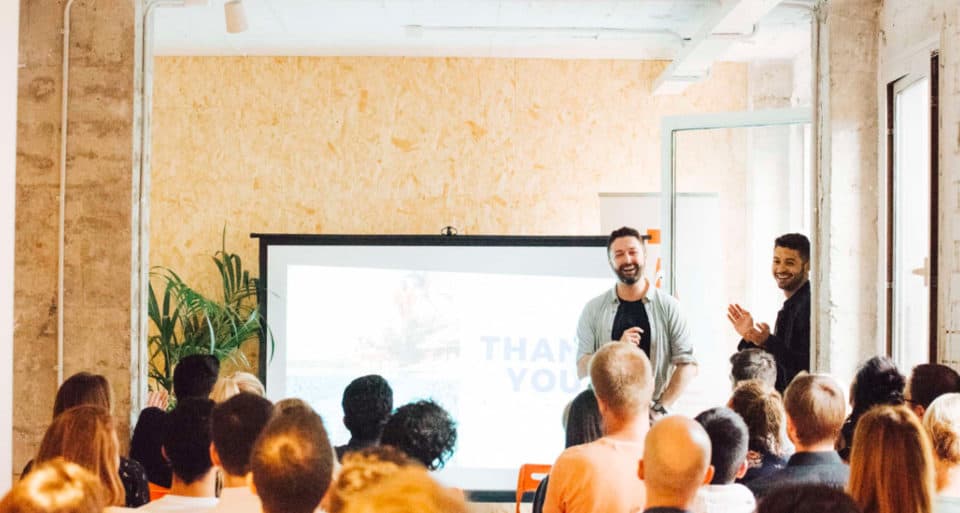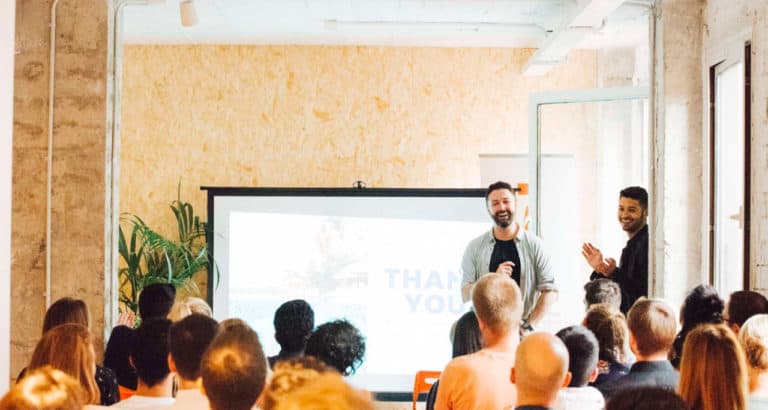 During our training "How to become a digital nomad" – Barcelona.
Many times we are asked if it is difficult to find a nomadic job. The answer is no. There are many platforms today that allow for remote work – as long as you have a job that lends itself to it.
Do you have to be rich to become a digital nomad?
We often hear that travel has become democratized, and this is not a myth. If you compare the cost of living in a big city with the destinations suitable for a digital nomad, it's blatantly obvious.
We can see that it is possible to live perfectly by spending much less than in a sedentary life in the mainland. It is therefore false to believe that whoever travels needs a lot of money.
Slow travel is very economical, especially if the travel dates are flexible. We make sure to choose our destinations in low season. Airline tickets are cheaper, as are services. Not to mention that the local population is more open to exchange when they are not "besieged" by tourists.
The birth of Planet Nomad
After exchanging a long time on the subject, we decided to launch our web agency. Then, we launched a coworking space in the Borne in Barcelona aimed at digital nomads.
This is how Planet Nomad was born. The central concept is the sharing of experiences and knowledge to create positive synergies between nomadic entrepreneurs.
After a few months of work with the coworking project, we realized that it was not enough to provide a service to digital nomads, but that we also needed to engage in the path of nomadism…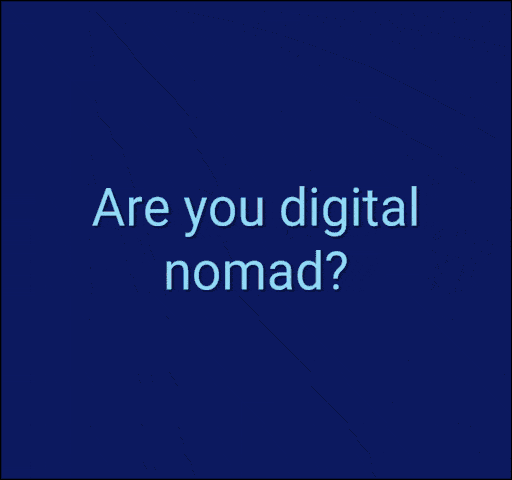 The Planet Nomad community of digital nomads
Planet Nomad is first and foremost a space for exchange and interaction, designed to exalt creativity and geographical freedom. Here we share our passion for the diversity and pluralism of the world's cultures.
We find happiness in small moments that we share with all those passionate about discovery and travel.
We created Planet Nomad to accompany and share around travel. Because much more than just an escape, it gives meaning to our lives.
Before choosing nomadism…
The story of an encounter that life offers to those who are open to the unknown
This is the first question we are asked when we meet people on our way.
How could a Frenchman and a Brazilian meet and decide to travel the world together? Usually, our story surprises many people!
It was in the sky, during a flight from Rio de Janeiro to Madrid that we met.
Renato had been assigned to a seat in the middle of the cabin, a place he didn't like. Then he saw two empty seats near the windows and changed seats.
Michael, on the other hand, was placed at the back of the plane, leaning against the toilet. A place he hated. He asked to change seats and the stewardess offered him to sit where Renato had just sat. "Can I sit here?" he asked Renato.
That's how they ended up sitting next to each other… They ended up chatting for several hours and that's how they took off!
Inspiring and redefining the boundaries of happiness
We share this freedom gained through nomadism through the telling of our experiences through photography, writing and video. Being nomadic is not just about living and working while traveling.
Behind the concept of nomadism, there is the quest for freedom which implies certain essential connections with nature, spirituality, consciousness, diversity and "open-mindedness".
We transmit them in our stories, because they are part of our lifestyle. We are currently in Spain, and this journey is endless.
Thank you for reading and we hope to see you soon on the road!