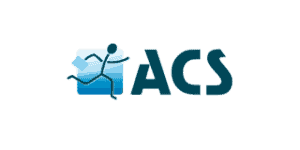 When travelling, costly accidents can happen at any time, and health risks are numerous and often unforeseeable. Following the pandemic, some countries even require proof of insurance to cross their borders.
ACS AMI insurance packages in June 2023
Whether it be for a short stay, long stay, study abroad, or expatriation… ACS AMI insurance offers you the possibility to subscribe online to a variety of different travel insurance packages.
In most cases, packages are adapted to the type of stay (short, medium, or long). Here are the main options offered by ACS AMI insurance:
Globe Traveller: The customisable multi-risk travel insurance solution (subscription possible from abroad).
Globe Partner: The basic multi-risk cover for all types of stay.
Globe Partner Student: Travel insurance designed for students going abroad.
Expatriate Insurance: Expatriate health insurance that covers expatriates all over the world.
ACS AMI insurance promo code
In June 2023, get a 10% discount on ACS AMI family travel insurance
Click here: Activate Promo Code
You will be redirected to the official ACS AMI website.
Click on "Online quote".
Fill in the form and click on "Next".
Your 10% discount will be applied automatically to Globe Traveller for a family of 3 or more.
If you are travelling alone or with a partner, please check: www.acs-ami.com
Stays of less than 3 months
Alone, as a couple, as a family, or in a group
ACS Globe Partner insurance protects you in the event of a claim during your stay:
Medical expenses covered at 100%.
Quick refund request by email.
Direct payment of hospital stays without advance payment.
Free choice of doctor and hospital.
Repatriation assistance and medical transport.
Personal liability.
Individual accident insurance.
Luggage insurance (return journey).
Emergency service available by phone in all major languages, 24 hours a day, 7 days a week.
Verified opinion of an insured person
by Fredo1985
Made two claims during my trip to Argentina for minor injuries and a high fever. More fear than harm! Very well advised by the advisor I had before departure. No problems to report. This deserves to be said, as one is rarely satisfied with an insurance policy.
We always have deductibles or nasty surprises there, but this was not the case here.
1st bill about €100, refunded in full.
2nd bill about €85, also fully reimbursed.
To be recommended. Be well-informed beforehand and ask all the questions that come to mind. Even the ones that seem silly, to avoid unpleasant surprises.
You have to send the documents by post to get a refund. It's not always convenient, but I've looked into it, and it's the same everywhere. They need the original copies to reimburse you…
Stays of more than 3 months
For all profile types
Globe Partner insurance covers you for long-term travel. Medical expenses are covered at 100%, without recourse to Social Security.
Repatriation assistance 24/7, and civil liability abroad. This travel insurance package covers you during your stay of more than 3 months, round-the-world trip, or road-trip.
Internship or study abroad
Globe Partner Student Insurance covers you while you're studying abroad. Medical expenses are covered at 100%, without recourse to Social Security.
Residents outside the country of origin
The risks involved in going abroad to study without travel insurance are enormous. It is important to understand that the travel insurance on your bank card will not cover you for everything.
If you're planning on moving abroad in the near future, ACS AMI insurance offers the best cover in case of a claim.
ACS AMI offer repatriation assistance 24/7, and civil liability abroad.
Medical expenses covered at 100%.
Quick refund request by email.
Direct payment of hospital stays without advance payment.
Free choice of doctor and hospital.
Repatriation assistance and medical transport.
Personal liability.
Taking care of objects entrusted to us during training courses.
Individual accident insurance.
Luggage insurance (return journey).
Interruption of studies guarantee (optional).
Verified opinion of an insured person
by Norfolk
Easy to apply and efficient customer service. Superfast handling of claims. We took out cover for our daughter, who is studying in Canada and broke her tooth. We called, and within 72 hours everything was sorted out. Additional comments:
High customer service speed in processing files.
Amount of dental coverage, a little low.
Nomads and World Tourists
As a general rule, keep in mind that problems can arise very suddenly on a world tour, and the cost of treatment in some countries can be exorbitant. Remember that travel insurance only forms a tiny portion of your total world tour budget.
To avoid any worries, choose a trusted travel insurance package before leaving on a road-trip or world tour. Globe partner is the most comprehensive travel insurance option for long-distance travel.
However, there are also specific travel insurance packages for nomadic travellers. If that sounds like it could be for you, I recommend you read this article:
Verified opinion of an insured person
by Nath
I was able to take out round-the-world insurance after my working holiday insurance in Montreal. They followed me on my 6-month tour of the Americas.
An assistance card was sent within 2 days, they answer the phone about your refunds!
Nothing to report
Schengen Visa Insurance
In most countries outside Europe, medical treatment can be costly, and in some cases completely unaffordable!
Therefore, it is recommended that you take out ACS Visa Schengen travel insurance, as without it, it's impossible to obtain reimbursement for actual costs. The reimbursement will be based on the rates charged in France if you have coverage that takes these claims into account.
Finally, some countries, such as Cuba, require an insurance certificate to cross the border. If you are travelling outside Europe, you will need to take out travel insurance.
ACS AMI insurance advice and assessment
My personal experience has shown me that a simple eye infection can lead to an emergency repatriation. For 30 years, ACS AMI have demonstrated their experience and authority in multi-risk coverage abroad.
Positive points:
ACS' tariffs are the lowest on the market.
There is no increase in insurance premiums for the USA.
ACS AMI have 30 years of experience in the travel insurance market.
Negative points:
Luggage is only insured during travel
The early return of a family member in case of hospitalisation is not included in the insurance offers.
What is ACS AMI insurance?
In order to provide comprehensive and affordable coverage, ACS AMI insurance works together with AXA and Allianz international.
Although ACS AMI travel insurance coverage may seem light compared to other insurance packages, they offer sufficient coverage if you are travelling without the intention of participating in extreme sports or activities.
If you are going alone, as a couple, or with your family, ACS AMI insurance is undoubtedly the cheapest option on the market right now.
Repatriation assistance is an essential part of your comprehensive insurance policy.
With ACS AMI insurance, repatriation assistance is included in all packages offered.
If you are already abroad
Travellers who have not purchased insurance prior to their departure can do so directly online to take advantage of the cover provided by Globe Traveller.
ACS insurance offers the possibility to subscribe even if you have already embarked on your journey. However, there is a waiting period of 8 days.
For more information: https://www.acs-ami.com/globe-traveller
How do I get reimbursed by ACS AMI in case of an issue?
Obviously, you want to avoid having to use your travel insurance, but it's useful to know what to do in the event of a claim to avoid making the situation worse.
If you are hospitalised for more than a week, other guarantees are added, such as the possibility of a relative joining you at the place of your stay, at the insurer's expense. In any case, the logistics and conditions of repatriation are fully covered by ACS.
Repatriation is sometimes necessary when you are hospitalised following an accident or illness. But also for an accident at home or the death of a relative. During your holidays, it is possible to have recourse to this guarantee and be repatriated immediately.
The doctors approved by the insurer will decide on your repatriation at actual cost without charging you a single cent.
Here are some guidelines in case of a problem:
24-hour hospitalisation: you must advance the costs incurred and keep all the receipts for medical and hospital expenses, as well as the invoices for medication to send them back to the insurer later to obtain your reimbursement.
Hospitalisation of more than 24 hours: You will have to contact the insurer so that it can contact the hospital where you are being treated. This way, there is no need to make an advance payment for medical expenses.
Luggage theft: The insurer must be contacted within 5 days. The delay may vary depending on the loss suffered.
Good to know: Generally, your mutual insurance does not cover most medical expenses incurred abroad. If they are covered, they will only be reimbursed by your mutual insurance company based on the prices charged in France.
Why buy cheap travel insurance?
Some types of Visa Premier or Mastercard Gold bank cards offer 'travel insurance' as part of the card contract.
However, this type of insurance does not cover all claims. In most cases, an excess will have to be paid, and medical visits are not covered. This is why this type of insurance is not recommended for travel.
As we've seen, it's very important to take out an insurance policy that is well-suited to the needs of your trip. Both for the activities you will be doing, and for the guarantees in case of a claim.
To be properly covered, it's far more sensible to take out travel insurance, even low-cost insurance if need be. The packages offered by ACS have the advantage of being economical and comprehensive, which is crucial when dealing with the most unexpected travel situations.
Finally, to be fully covered, and travel with complete peace of mind, you should check the coverage of the sports and water activities that you wish to do during your stay. And above all, make the most of them and find your adventure!
Have a wonderful trip!