There are many options on the market, and it can seem complicated to find travel insurance that really fits your profile. Let's face it, this topic is exhaustive and even boring. But it remains fundamental.
World Nomads is an Australian-based travel insurance company. It was founded in 2002 by Simon Monk with a group of passionate travellers.
Their concept: to offer travel insurance made by travellers for travellers that considers their real needs. Today, they are present in nearly 150 countries.
World Nomads offers medical and repatriation cover, cover for sports and adventure activities, and plenty of other guarantees perfectly suited to the digital nomad lifestyle.
Before delving deeper into the content of their policies, here's an overview of World Nomads travel insurance reviews online:
World Nomads has an average score of 3.6/5 on TrustPilot
World Nomads travel insurance reviews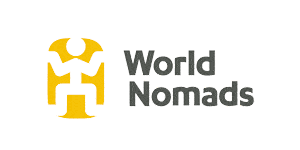 World Nomads travel insurance reviews on TrustPilot
TrustPilot is one of the world's leading online review platforms, giving users the opportunity to share their user experiences.
Trustpilot receives almost 1 million new reviews each month, and at the time of writing this post, World Nomads has a total of 2,303 reviews on the platform.
Positive World Nomads travel insurance reviews on TrustPilot
Good value-for-money
Intuitive and easy to use
Easy to customise
Straightforward claims process
Great for digital nomads
Polite and helpful customer service
Negative World Nomads travel insurance reviews on TrustPilot
Drawn out claims process with excessive demands
Slow response times
Difficulty getting compensation
From browsing through the online reviews, it was clear that the overwhelming majority of negative reviews concerned rejected claims by travellers.
This should serve as a reminder to always keep all supporting documents related to your claim, so you can provide all the necessary information to the insurer in one go, increasing the chance of a successful claim.
My opinion on World Nomads travel insurance
I've only used World Nomads' services once. While abroad in Costa Rica, I came down with a terrible tummy-bug. I went online, got the call centre number and called the World Nomads hotline.
They took my symptoms into consideration and gave me an appointment to see a doctor at one of the best hospitals in the city I was staying in. The system was efficient, and they found me an appointment immediately.
I think that this serves as proof that World Nomads takes their customers' queries seriously, and are happy to help you receive the best care, not simply send you to the closest or cheapest hospital to be treated.
Although the claims process took longer than I would have liked, I was eventually fully reimbursed for the costs of the medical treatment I received in Costa Rica, and was therefore satisfied with the services of World Nomads.
In September 2023, get World Nomads insurance for $120/month
Click here: Activate Promo Offer
Which is the best World Nomads policy for me?
The best policy for short holidays
If you're planning a classic holiday or trip of less than three months, you want an insurance policy that covers your activities, without having to pay for coverage you'll never use.
The following World Nomads policy is perfect for short-term trips, and is currently being offered at an affordable price.
In September 2023, get World Nomads Standard for £60/month
Click here: Activate Offer
You will be redirected to the official World Nomads website.
Click on "Get a quote".
Fill in the form and follow the instructions by clicking on "Buy Standard".
That's it! You will receive your travel insurance at the end of the registration process.
The best policy for digital nomads and long stays
If you're a digital nomad, or if you're setting off on a long-term trip, it's important to have extensive coverage, as there is a higher risk that something will go wrong on a longer trip.
Not only is this next World Nomads policy tailored to meet the needs of digital nomads, it offers comprehensive coverage for a marginally higher price than the last policy, so it's a natural choice for the avid traveller.
Get World Nomads Explorer from £70/month in September 2023
Click here: Activate Offer
You will be redirected to the official World Nomads website.
Click on "Get a quote".
Fill in the form and follow the instructions by clicking on "Buy Explorer".
All done! Your policy will be sent to your email when you complete your application.
This plan covers luggage and personal effects up to £2,000. If you are travelling with a laptop, camera, drone, etc., this plan is great.
How does World Nomads travel insurance work?
When you subscribe to World Nomads, the system helps you select the appropriate plan for your traveller profile, and the trip you plan to take.
Once you've taken the time to choose the right policy, remember to answer all questions in the application process in as much detail as possible, to avoid having a future claim rejected on a technicality.
For example, if you plan to go scuba diving, don't pretend it's just a cultural holiday. Because if something happens to you while diving, and you have to go to the hospital, no insurance in the world will cover you.
If you end up suffering from an unforeseen accident or incident while abroad, you can make a claim through World Nomads and recover the costs. You can receive compensation for such things as:
Emergency medical treatment
Nonmedical emergency evacuation
Cancellation or interruptions to your travel plans
Emergency dental care
Lost or stolen belongings
Repatriation and early return
Civil liability
If your plans change during your trip, you can always call them and update your plan.
What are the benefits of World Nomads travel insurance?
World Nomads stands out for being made by digital nomads, for digital nomads, and is therefore perfectly suited to the nomadic lifestyle.
Many travellers we have met on our travels, and even nomadic travellers in our Planet Nomad community, support the positive World Nomads travel insurance reviews that we see in this guide.
There are three main reasons:
A trusted insurer
World Nomads provides comprehensive coverage designed to meet the needs of frequent travellers, as well as a 24-hour emergency assistance. This has led to them becoming one of the most reliable and reputable insurers for digital nomads.
Broad activities coverage
World Nomads covers over 120 extreme sports and activities. However, not all activities are covered depending on the plan you choose, so make sure to check your policy's terms and conditions carefully.
Safe and flexible travel
All members have access to safety alerts and online travel advice via the World Nomads Travel Safety page.
If you decide to change your plan, which digital nomads often do, you can extend your cover online even if you are already travelling.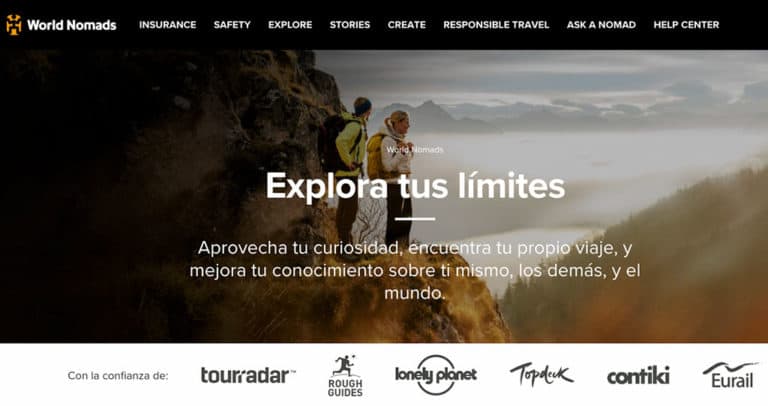 How to contract World Nomads travel insurance
Click here to be redirected to the World Nomads official website.
Then click on "Get a price".
Choose your package (Standard or Explorer).
Fill in your trip details and follow the instructions by clicking on "Get a quote".
That's it! You will receive your travel insurance at the end of the registration process.
We all love coupons and promo codes. However, the bad news is that there are currently no discount codes for World Nomads travel insurance.
Despite my research and repeated requests, coupon codes are not part of their sales policy.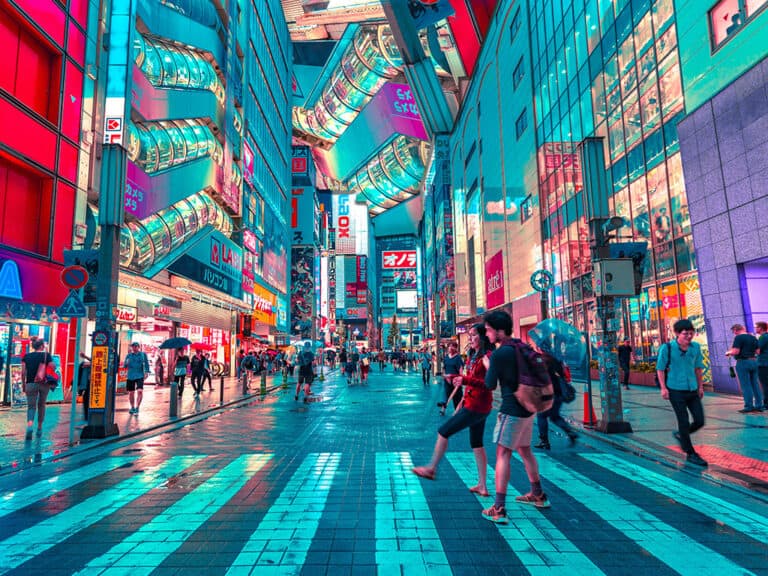 Comparing World Nomads with other insurers
In my years as a digital nomad I've found that comparing different insurance policies is the best way to get a bargain on insurance. It's a great approach to help you identify your travel needs, so you can get the right level of coverage.
To make things a little easier, I've created the following comparative table of the top insurers offering insurance for digital nomads and businesses in September 2023.
Frequently asked questions about World Nomads
What are World Nomads' means of payment?
To pay for your insurance subscription, it is possible to pay with the following cards: Visa, Master Card and American Express.
Why take out World Nomads travel insurance?
Travelling without travel insurance is an unnecessary risk, which could cost you hundreds of thousands of pounds, if you end up needing medical treatment abroad, for example.
There are also plenty of nonmedical reasons to take out insurance, too. For example, as a digital nomad, my livelihood depends on me having my electronic equipment, so I always ensure that I have comprehensive electronic equipment coverage.
Following the pandemic, many countries require travellers to provide proof of insurance before entering the country. This is also true when applying for digital nomad visas in most countries that offer them.
World Nomads Insurance provides you with financial protection for all these things, and much more, so you can travel without worrying about a potential financial nightmare while abroad.
It's important to view travel insurance as an investment, as it's much better to be prepared than to have to pay out of your own pocket.
How to reduce the cost of your trip
There are plenty of effective ways to make your travels cheaper, so today, I'd like to share some of them with you.
Choosing insurance that is tailored to your travelling needs is a good start, but remember that flights and accommodation are crucial factors as well.
Here are a few tricks I've learned over the years, they'll help you save money on your travels, so you can enjoy your adventures to the fullest.
If you follow these simple tips, you might just find that you can extend your trip or explore some extra destinations before you return home.
Find cheaper flights
You know, flights don't cost the same from all countries! To pay for my cheapest flights, I use NordVPN.
Basically, it's a private network that allows you to access Internet sites from locations other than your own, and this can have some serious benefits:
In September 2023, enjoy a 59% discount on NordVPN.
Click here to activate your discount
Flights from Barcelona to Buenos Aires don't cost the same if you buy them from Spain as from India, for example. So, once you've installed NordVPN, simply access websites like Skyscanner and compare prices by entering as if you were browsing from different countries.
The 8 countries from which it is cheapest to buy flights are: Malaysia, Bulgaria, India, Turkey, Romania, Indonesia, Portugal, and Thailand. Once you have NordVPN, head over to Skyscanner and start paying reduced prices for flights all over the world!
Finding cheap accommodation these days can be a challenge, so I'd like to share my tips for saving money on lodging.
Find accommodation at a discount
Access Booking.com now and get discounts of up to 15% in September 2023 by becoming a Genius user.
There are also ways to save money when booking your accommodation with Booking. The first of which is becoming a Genius user, something you get from making 2 bookings (Genius level 1), and 5 bookings (Genius level 2).
As a Genius user in Booking.com, you can enjoy:
Discounts on room rates.
Free breakfast.
Upgrades to superior room categories.
Free parking.
Late check-out.
Welcome gifts.
In addition, there are hotels in Booking.com that directly offer you a 10 to 15% discount on your rate for being a Genius user.
Access to get discounts of up to 15% by becoming a Genius user.
Finally, Booking.com has a Minimum Price Guarantee program, so if you find a cheaper price for your hotel on any other website, they'll match it!
Is taking out World Nomads insurance worth it?
Taking out travel insurance is an absolutely essential part of the digital nomad lifestyle, as you never know when something can go wrong, especially when you're in a foreign country for an extended period of time.
As seen by the online reviews earlier in this post, there are mixed World Nomads travel insurance reviews. For this reason, it's crucial that you do your own research, and read the terms and conditions to ensure that the policy suits your travel plans.
With that said, World Nomads is certainly a reputable insurer, especially within the world of digital nomadism, as its policies are designed for people to travel and work on the road.
Before you go, be sure to check out the rest of our blog, we have plenty of other insurance reviews, information about digital nomad visas, and tips for living the digital nomad lifestyle. Safe travels!✈️