To save you some time, here's an overview of the 5% IATI insurance promo codes currently available:
IATI Insurance was established in 1885 and, since then, they have dedicated themselves to providing high-quality travel insurance plans for their customers.
Having provided comprehensive insurance plans for such a long time, it's no surprise that they've become one of the world's most reputable insurers.
What's more, in September 2023 you can get your IATI travel insurance at a reduced price. Thus, I've created this post to tell you about the coverage being offered under IATI's various insurance plans, and what makes IATI stand out from other insurance providers.
As a digital nomad, I've spent years using and evaluating different insurance policies. When it comes to IATI, I've highlighted their extensive medical coverage, broad cancellation coverage, and adventure sports coverage as their stand-out features.
IATI Insurance promo codes in 2023
Having been in the industry for over a century, IATI understands the importance of travelling with broad coverage, as you never know when a relaxing trip can take a sudden turn for the worst.
Getting adequate coverage should always be the number one priority, but it's not the only thing to get excited about.
As mentioned, IATI is currently offering some great promotional offers, so today, I'll be covering how you can activate them, as well as which types of travellers can benefit most from thse special offers.
IATI Insurance promo code for short trips and holidays
IATI Standard is a great option for short and medium-term trips.
Remember, if you're going away for a week, or even a few days, taking out travel insurance is still crucial, and provides coverage for such things as medical emergencies and accidents, lost belongings, cancellations, and much more.
The Standard plan is described as IATI's intermediate coverage option, allowing you to have a relaxing holiday and enjoy complete peace of mind while abroad, for a low price. If you think you need more coverage, you might want to look into IATI Star or Backpacker.
However, if you're going away on holiday, IATI Standard offers an affordable, cost-effective solution. So, how can you activate the IATI promo code? And what are the main benefits of the policy? All that, and more, below.
IATI is offering a 5% discount. But don't wait too long! This offer is valid until the end of September 2023.
Fill in your travel information (country of residence, dates, personal information) and select "Get a Quote."
All done! Your discount will be applied automatically.
IATI Standard coverage
The IATI Standard price is estimated based on the duration and destination of your trip, but with IATI, you get a great deal, as their coverage is some of the most extensive on the market.
Below you'll find broad medical coverage, which includes pre-existing medical conditions and accident coverage, as well as general coverage of travel disruptions that may affect your holiday.
Here's an overview of the most useful guarantees offered by IATI Standard:
Medical assistance abroad with Covid-19 included. Including emergency care in the event of suffering from a chronic, pre-existing, or congenital condition.
Cancellation coverage.
Dental expenses.
Repatriation or transportation of sick or deceased persons.
Theft and damage to luggage.
Forgotten items covered.
Criminal liability defence abroad, and private civil liability.
Delay in the delivery of checked baggage.
IATI Insurance promo code for long-term trips
As someone who takes many trips extending several months, I know how important it is to have insurance every step of the way.
IATI Star travel insurance owes its name to the fact that it is the company's most comprehensive option. It was designed for long-haul international travel, including those that include active or adventure tourism.
IATI also offers users the possibility of contracting this policy once your trip has started.
You can get 5% off your IATI Star policy in September 2023. Don't miss out!
Fill in your travel information (country of residence, dates, personal information) and select "Get a Quote."
Your discount will then be applied automatically.
IATI Star is the perfect insurance plan if you want extensive coverage at a good price, as it has broad medical coverage, and includes a number of thrilling adventure activities.
IATI Star coverage
Some of the most important benefits that all long-term travellers need include medical coverage, repatriation, and transporting medication abroad. As you'll see below, IATI Star has you covered!
Regarding its coverage, here's a summary of what IATI Star offers:
Medical assistance abroad with Covid-19, including emergency care in the event of suffering from a chronic, pre-existing, or congenital condition.
Dental expenses.
Delivery of medication abroad if you can't find the medicine you need.
Transport and accommodation costs for a family member to visit you if you are hospitalised for 2 days or more.
Repatriation or transportation of sick or deceased.
Theft and damage to luggage.
Extension of stay due to natural disaster.
Civil liability.
IATI Insurance promo code for backpackers and adventurers
Have you decided to backpack around the world and don't know what insurance to take out for your trip? As the name suggests, IATI Backpacker is the perfect option for the more adventurous.
This policy was specifically designed for all those who do not know specifically which countries they are going to visit, or for how long.
For the most intrepid of travellers, sometimes long stay travel insurance doesn't quite cut it. That's why this Backpacker plan is such a blessing, as it offers all the coverage needed for adventurous travel, at a competitive price.
Get 5% off IATI Backpacker when you contract in September 2023.
Fill in your travel information (country of residence, dates, personal information) and select "Get a Quote."
All done! Your discount will be applied automatically.
IATI Backpacker is the perfect insurance plan if you want comprehensive coverage that offers you the invaluable benefit of travelling with peace of mind. This way, you can focus on the adventures ahead.
IATI Backpacker coverage
Travel insurance is absolutely essential if you are backpacking to any countries in Southeast Asia, Latin America, or the African continent, the most popular backpacking destinations.
However, IATI's policies are also designed to cover travel to countries with high medical costs, such as the US, Canada, Japan, and Australia. This is an important feature that sets out IATI apart from many other insurers on the market.
IATI Backpacker has all these guarantees and more, so you can face your travels without fear of suffering from a financial disaster. To see the full extent of the policy's benefits, check out the terms and conditions on IATI's official website.
Here are the most crucial IATI Backpacker guarantees for adventure travellers:
Medical assistance abroad with Covid-19 included.
Dental expenses.
Chronic, pre-existing or congenital emergency diseases.
Bodily injury in motor vehicle accidents.
Adventure sports. To read about some of the activities included, read to the end of the article.
Search and rescue costs.
Displacement of a family member.
Repatriation and early return covered.
Theft and damage to luggage.
Travel extension required due to inclement weather or natural disasters.
Delay in the delivery of checked baggage.
How do I activate the IATI promo codes?
IATI is offering a 5% discount. But don't wait too long! This offer is valid until the end of September 2023.
Fill in your travel information (country of residence, dates, personal information) and select "Get a Quote."
All done! Your discount will be applied automatically.
Advantages of IATI Insurance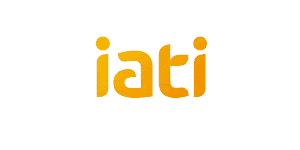 Now I'd like to elaborate on the benefits and services that set IATI apart from other insurance companies on the market in 2023.
If you think that these advantages suit the type of trip you're taking, or your own specific needs, then IATI is probably the best option for you!
Don't forget to make the most of the IATI promo codes that we've mentioned in this post, and remember, these promo codes will be applied automatically when you use our links.
So, what makes IATI so special?
Exhaustive medical coverage
IATI's policies place a high priority on your health and safety, and this is evidenced throughout their various insurance plans. With its high medical coverage, you can rest assured that you'll be covered financially, wherever you are in the world.
But it's not just broad medical emergency cover that makes IATI stand out, it's the smaller details. IATI offers coverage for dental expenses, the delivery of medications to your location, and perhaps best of all, IATI can cover your repatriation and early return.
If you do suffer from a worst-case-scenario at your destination, the situation can be made a little better by knowing that IATI has got you covered.
IATI's coverage of medical conditions is another great feature, one that plenty of insurers don't cover at all. IATI covers the costs of emergency healthcare arising from chronic, pre-existing, or congenital conditions, within 24 hours or your arrival at hospital.
Adventure sports and activities
If you're an avid sportsperson, and want to thrust yourself into any interesting adventure activity you encounter while abroad, it's important to be insured, so you don't miss out on any of the fun!
IATI Star covers a wide range of such activities in their regular plan, but you can even get a premium upgrade if you want to include more activities.
Here are just some of the activities you can enjoy on your next trip!
Regular IATI Star sports activities
Kayaking
Jet skiing
Snowmobiling
Paintballing
Surfing and windsurfing
Trekking up to 3,000 m
Sub-aquatic activities
Additional IATI Star premium activities
White-water rafting
Waterskiing
Mountain biking
Fly-surfing and kite surfing
Quad-biking
Skiing and snowboarding
Note that all IATI plans include some adventure activities, but you should always check that the activities you're interested in are covered. IATI Star includes the most complete catalogue of sports activities.
Cancellation coverage
No one wants to have to cancel a trip, especially if they've spent time and money on planning and making it happen. However, sometimes things happen that are out of our control that mean we have to call off a trip.
IATI understands this, and thus offers a useful cancellation premium, covering your cancellation for a wide range of reasons.
What makes their cancellation coverage special, however, is the flexibility you can cover an eventual cancellation, in fact, you can take out your cancellation cover at any time! It covers the insured person, a travel companion, or a parent or child of the insured person.
Note that if the cancellation insurance is taken out on the same day as the trip is booked, then all cancellation causes will be covered from the moment you book. If you take out the insurance at a later date, it will affect the cancellation causes that you can make a claim on.
IATI covers a wide range of cancellation causes, here are just a few:
Legal: unexpected visa refusal, call to attend a court hearing, driving license revoked.
Health: call to undergo surgery or emergency medical tests, death, hospitalisation, serious illness, medical quarantine.
Work: starting a new job, redundancy, extension of an employment contract.
Other: documentation or baggage theft.
Other travel insurance offers
If you're interested in exploring other insurance options, the best way to do that is to compare the best policies on the market.
Not only will you ensure that you get the right coverage, but you can also find other policies offered at low and discounted prices.
To save you some time, I've created a comparative table, so you can see the levels of coverage being offered by the top insurers in 2023. Refer to the left-hand column to see the various guarantees, so you can find the ideal option for your trip.
Best travel discounts in 2023
Purchasing discounted travel insurance that is tailored to your needs is a great start if you want to save money, but there are plenty of other little tricks that can help you reduce the cost of your trip. A few of these concern the following factors:
Flights
Accommodation
The card you use
How you book your activities
I've created the following list of travelling hacks that, I hope, will help you save money on your next trip. These tips and tricks may take a little time and effort, but it will be worth it in the end, I assure you.
You may even save enough money to be able to visit an extra destination on your way home!
Fly at reduced prices!
You know, flights don't cost the same from all countries! To pay for my cheapest flights, I use NordVPN.
Basically, it's a private network that allows you to access Internet sites from locations other than your own, and this can have some serious benefits:
In September 2023, enjoy a 59% discount on NordVPN.
Click here to activate your discount
Flights from Barcelona to Buenos Aires don't cost the same if you buy them from Spain as from India, for example. So, once you've installed NordVPN, simply access websites like Skyscanner and compare prices by entering as if you were browsing from different countries.
The 8 countries from which it is cheapest to buy flights are: Malaysia, Bulgaria, India, Turkey, Romania, Indonesia, Portugal, and Thailand. Once you have NordVPN, head over to Skyscanner and start paying reduced prices for flights all over the world!
Stay at a discount all year round
Access Booking.com now and get discounts of up to 15% in September 2023 by becoming a Genius user.
There are also ways to save money when booking your accommodation with Booking. The first of which is becoming a Genius user, something you get from making 2 bookings (Genius level 1), and 5 bookings (Genius level 2).
As a Genius user in Booking.com, you can enjoy:
Discounts on room rates.
Free breakfast.
Upgrades to superior room categories.
Free parking.
Late check-out.
Welcome gifts.
In addition, there are hotels in Booking.com that directly offer you a 10 to 15% discount on your rate for being a Genius user.
Access to get discounts of up to 15% by becoming a Genius user.
Finally, Booking.com has a Minimum Price Guarantee program, so if you find a cheaper price for your hotel on any other website, they'll match it!
Get the best travel card
If you travel frequently, the Revolut Metal Card is another great way to save money. For starters, they offer you unlimited currency exchanges without paying any fees!
The Revolut Metal Card allows you to make unlimited domestic transfers free of charge, and withdraw up to £800 a month from international ATMs.
If you spent £650 abroad in a month using a standard card, and withdrew £350 at ATMs, you would have paid around £44 in fees.
With the Revolut Metal card, you would have paid £0 in fees.
Reserve your entertainment and sightseeing in advance
GetYourGuide is an indispensable tool for organising any trip to any destination. It's a platform that helps you book tourism and leisure activities for your trip.
With GetYourGuide, you can book your activities online to avoid queues, and take advantage of a discount for online bookings. This way, you save time and money, so you can enjoy more activities during your trip!
Final remarks and other promo codes
I hope that you now feel like you're in a position to make an informed decision on your insurance. Taking out travel insurance is a really important investment to make, so taking the time to find the right policy is always worth it.
If you're still curious about what other users have thought about IATI Insurance, take a look at this article:
Link: IATI Travel Insurance Review
Thanks for reading, and safe travels!