Sending money abroad can be slow, complicated and expensive, but these days, there are several highly efficient platforms for transferring money abroad. With the rise of digital innovation, new forms of banking, and new alternatives are constantly emerging.
One of these alternatives is Wise, which has become famous for promising to solve the problem of managing money between different countries quickly, efficiently, and cheaply.
For years now, I have been using and evaluating the Wise bank card (formerly Transferwise) and its associated account, "Borderless". So, today, I thought I'd write a post explaining how it all works!
What is Wise Money Transfer?
Created in London, United Kingdom, Wise was started as an innovative financial institution that allowed people to make transactions with cheaper exchange rates than traditional banks, and with less bureaucracy.
It is a platform that can be used to send and receive money from most corners of the world, including the US, Australia, Canada, China, the UK, and Europe.
In the summer of 2018, Wise had 3 million users that transferred 2.19 billion euros per month. By 2019, those figures had expanded to more than 6 million people transferring €4.38 billion every month.
What is Wise bank?
Wise is a neobank, or digital bank, that allows you to transfer money easily and securely online.
Offering such a convenient and low-cost alternative to traditional banking, it's no surprise that Wise has quickly become the bank of choice for travellers and digital nomads.
It stands out for three main reasons:
Add, keep, and receive money in numerous currencies, including: AUD, CAD, EUR, GBP, and USD.
The website interface is user-friendly, practical, and you can make your transfer in just a few clicks.
Wise stands out in the online banking market for its low rates and convenience. The Borderless Wise card offers a solution tailored to everyday needs. Whether it be for travel or even a simple bank transfer between friends or family.
What is a Wise account?
The Wise account is a multi-currency account that allows you to transfer money from virtually anywhere in the world, with just a few clicks.
There are actually two types of accounts: the personal account and the Wise Business account. Both accounts allow you to receive and make international payments.
The difference is that the personal account is for individuals working, living, or travelling abroad, whereas the business account is for those who want to manage their business finances and send and receive money as a business.
Why use Wise Money Transfer?
Wise money transfer is one of the most stand-out features of the company. Specifically, it refers to the international transfer service that has already been used and approved by over 16 million people around the world, thanks to its speed and security.
In addition, it is one of the cheapest options for transfers compared to other banks thanks to its low cost, with clear and transparent rates. No hidden fees means no nasty surprises!
What IBAN number does Wise have?
Wise has the advantage of offering a specific IBAN to each user, depending on the country of origin. In this sense, if the person contracting Wise is from the UK, their IBAN will be GBXX, while if they are Lithuanian, it will be LTXX.
This way, the company ensures that you are provided with your own European IBAN, and local bank details for countries such as the UK, Ireland, Spain, Australia, New Zealand, and the US, among others.
What country is Wise from?
The Wise company was born in 2011 with a clear objective: to make international transfers simple, cheap and, above all, fair and accessible for all.
And they have more than succeeded! Today, their multi-currency account helps millions of people and businesses around the world to manage their finances.
But where is Wise from? It is a British company with its head office in the capital: London. Its founders are Taavet and Kristo, who you can read more about on their official website through these links.
Where does Wise work?
Currently, you can make Wise money transfers in most countries in the world. For this reason, it is much easier to make a list of where and from where you will NOT be able to use or open a Wise account.
Take note!
Afghanistan
Belarus
Burundi
Chad
Congo
Cuba
Eritrea
Iraq
Iran
Libya
Myanmar
Crimea Region
Central African Republic
Democratic Republic of the Congo
Republic of South Sudan
Democratic People's Republic of Korea
Russia
Syria
Somalia
Sudan
Venezuela
Yemen
Who uses Wise Money Transfers?
Because Wise allows you to transfer money quickly and cost-effectively, it has quickly become the go-to choice for travellers and digital nomads, wherever they are in the world.
If you travel a lot or live abroad part of the time, it is definitely a banking solution that will save you both time and money.
How does the Wise app work?
Wise has now launched its app for iOS and Android devices, allowing its users to perform a number of operations and transactions at the touch of a button.
The app is easy to navigate, and offers you all the information you need to carry out any transaction. Specifically, the Wise app can help you carry out any of the following tasks:
Send money abroad from anywhere and at any time.
View and check the status of transfers and even cancel them.
Send documents for verification.
Pay via Google Pay or Apple Pay.
Invite friends, and set up 2-step verification.
To download it the app, just search for "Wise" in the App Store or Google Store, and it will appear. Easy and convenient, just the way we like it!
How to open a Wise account?
Click on "Open your account".
Register by entering your e-mail and personal information.
Select the type of account you need: personal or business.
Fill in the requested information.
How do I make Wise money transfers to my bank account?
First of all, it is important to take precautions when filling in your details. Especially the correct spelling of your names and personal information to avoid future problems in your transactions.
1. Choose the amount to send 💰
Get your first Wise transfer 100% free in September 2023,
Click here: Activate Free Transfer
You will be redirected to the official Wise website.
Fill in the form.
Select "Claim your free transfer."
All done! You can now send over 500 € for no extra cost.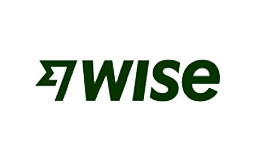 2. Enter your details: Once you are logged in and have confirmed your email address, you can start your first transfer!
3. Choose the type of transfer in the box below the amount
There are two options:
Quick: by bank transfer.
Default: send money by bank payment.
4. Select who you want to send money to
You must enter the account holder's full name and bank details with an IBAN (international bank account number). If you do not know this, please contact your bank.
5. Confirm the details of the transfer
6. Choose how you want to pay
This can be, for example, by invoice, bank transfer or debit/credit card.
7. Confirm your payment, and you're done!
How to withdraw money from Wise?
Withdrawing money from Wise is a very similar process to what you would do with an account at any other bank account. Specifically, you can use the Wise card just like any other card and withdraw money from ATMs around the world.
In fact, the company offers the possibility of having 2 cash withdrawals completely free of charge and without fees per calendar month.
If you need cash more than once, from the third withdrawal onwards, a fixed fee will be applied depending on the country from which your card was issued.
To find out how much cash you can withdraw for free, and when you can withdraw more, just follow these steps in the app!
Go to the "Card" tab and click on "Manage payment methods".
Scroll down to "Spending limits" and click on "ATM withdrawals".
Note the daily and monthly limit, as well as the update date.
See the free limit from "ATM fees".
How to deposit money into Wise?
There are two ways to deposit money into your Wise account. On the one hand, through Wise, or you can deposit money through your bank account.
Here are some step-by-step instructions for each of them!
Depositing money through Wise
Go to your balance where you want to add money and click on "add".
Fill in the amount to deposit and the currency in which you would like to do it.
Select the method of deposit, which can be your credit or debit card, or PayPal.
Click on "continue", and that's it!
Depositing money from your bank account
Log in to your bank account and start the normal process for making a transfer.
Add your Wise account details. Note here that you will have to make the money transfer in the same currency as your balance!
Follow the instructions and your money will be deposited into your Wise account!
As you can see, there is no possibility to deposit cash directly into a Wise account, as it is a digital platform.
How to pay with Wise without a card?
Paying without a card is a reality nowadays, as more and more people make purchases using their mobile phones. And Wise also offers this possibility!
How? It's very simple! You just need to have any of the applications to pay with your mobile phone, such as Google Pay or Apple Pay. This is a big advantage, as neither of the apps accept many bank cards, but Wise is one of the lucky ones.
The payment process is the same as with any other card, starting by registering with the app and associating your phone's account with the payment platform. After that, all you have to do is add the card and that's it.
How to send money from Wise to PayPal?
Sending money from Wise to PayPal is a very simple process and allows you to keep your e-wallet up to date. Below, I'll explain the step-by-step to answer any questions you may have along the way:
Copy the bank account number that you have opened in Wise that you want to link to your PayPal.
Open the PayPal app and go to the "Summary" section and the "Link cards and bank accounts" section.
Add the details you copied from your Wise account.
And that's it! You're ready to go!
After a few days, you'll see two small Wise money transfers in your account. You will have to enter the amounts in PayPal to finish the process.
Frequently asked questions
How much does Wise charge?
Sending money from your account to another person with Wise is much cheaper than with a traditional bank.
Generally, traditional banks charge fees between 7-10% of the total amount, while Wise charges between 1.5% and 3%. However, these fees are already included in the amount shown on your website or app.
When you complete a transfer, the total amount shown for each currency is the final amount you will be charged, with no hidden fees or fine print surprises.
What are Wise's payment methods?
There are currently two options for making Wise money transfers:
Bank transfer. Simply choose whether the transfer will be made by phone, online or through the bank. When you choose the latter option, you'll have to enter the relevant Wise account details and transfer directly from your online bank.
Debit or credit card. With foreign currencies, payment can be made by Visa, Mastercard, or other cards, depending on your country of origin.
Can I cancel my Wise money transfer?
Yes, the money transfer abroad can be cancelled as long as it is still in progress. Once the money has been received by the beneficiary, it can no longer be cancelled.
Do I have to declare taxes?
If your bank transfers are to cover educational expenses (exchange, university, master's, Ph, masters, doctorate, etc.) they are exempt from income tax, i.e. you don't need to declare them.
However, if you send money to cover your living expenses abroad, the amount of the tax is 6%.
How long does it take for the money to reach the account?
It all depends on the type of transaction you choose. Generally, it takes from 1 to 4 business days, but in my experience making Wise money transfers from Europe to Brazil, for example, it only takes a few hours.
Bank transfer is usually the fastest option!
Is Wise secure, and will my money be deposited?
Wise is a safe and reliable way to send and receive money. All transactions made are reported to the Central Bank of the country of residence, guaranteeing the security of international transfers.
I have been using Wise since I moved to Europe years ago, and I have never had a problem with the platform.
I recommend you read the reviews from other users in my Wise review guide.
Thank you for reading this Wise Money Transfer guide! If you have further questions, don't hesitate to get in touch with us. ✈️🌍