Did you know that Kuala Lumpur ranks as the 18th best destination in the world to be a digital nomad? That's right! Moreover, according to Instant Offices, it ranks number 3 on the list of Asian cities with the best conditions to be a remote worker.
In this sense, it is not surprising that their government has introduced a digital nomad visa for Malaysia, in the hopes that they can encourage skilled remote workers to move to the country.
Today, we'll be covering everything you need to know about the highly anticipated Malaysia digital nomad visa!
Before we start, let me give you a brief summary of the most important aspects of the Malaysia digital nomad visa.
It is mandatory to take out travel insurance for your stay in the country.
It was created by the Malaysian Digital Economy Corporation.
It allows spouses and children to be included in the visa.
Delivery time can take up to four weeks.
The application is 100% online.
How to apply for the Malaysia Digital Nomad Visa?
Applying for the Digital Nomad Visa for Malaysia is a very simple process and can be done digitally in 3 simple steps. If you follow these tips, it shouldn't take more than 30 minutes!
Step 1. Gather the necessary documents for application
Before you start your application, it is very important to gather all the documents you need to submit your application. I will summarise them for you below! Also, don't forget that all documents should be scanned and submitted in English.
Photocopy of your passport, with all pages and 6 of them blank.
Current CV.
Criminal record certificate.
Proof of income, either bank statements or annual income statement.
Proof of a health or travel insurance policy.
Proof of remote or telecommuting work.
Proof of relationship to family members, if applicable.
Step 2. Start the application
After you have all the documents at hand, you will need to start the online application for the digital nomad visa for Malaysia through the official DE Rantau Digital Nomad Pass website. Here's how you do it!
Go to the website and click on "Sign up now". This will take you to the page where you will start the registration process to apply for the visa.
Provide your full name, email, and password to get an account. Then, wait for the verification code that will be sent to your email.
Verify your account and fill in the information about your profession.
Fill in the visa application form.
Attach and send the documents collected in the first step.
Pay the visa fees and charges.
Step 3. Wait patiently for approval
Once you have everything submitted, all you have to do is wait! The turnaround time can take up to four weeks, and you will be notified by email, but I'll tell you more about that below.
Visa delivery time
As I mentioned in the summary of the introduction, the visa delivery time will depend on the volume of applications, so it's always a little difficult to give an accurate waiting time.
The Malaysian government has an official visa application response time of four weeks, but you never know!
I recommend patience and consulting with the Malaysian Digital Economy Corporation if it takes too long.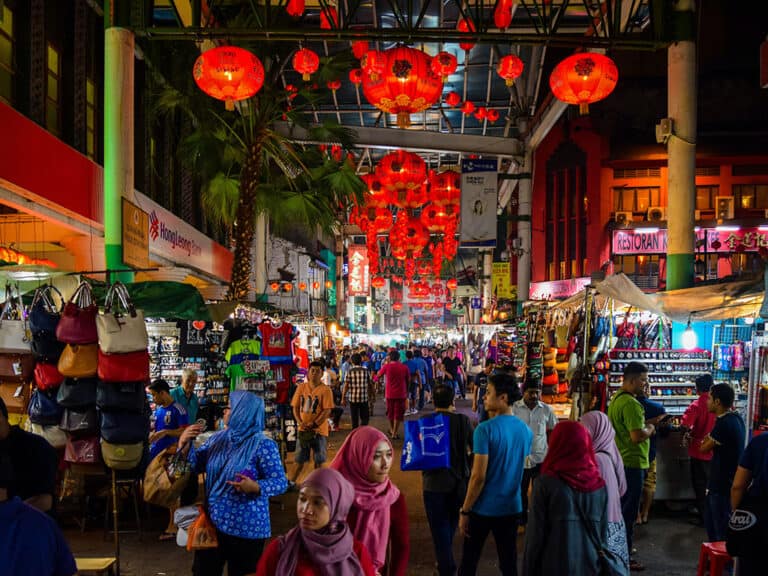 How does the Malaysia digital nomad visa work?
The digital nomad visa for Malaysia, better known as the DE Rantau Nomad Pass, is a programme created by the Malaysian Digital Economy Corporation to increase the country's digital wealth and investment in technology to grow the economy.
It is a visa with great benefits that digital nomads have been looking forward to, not to mention you get the chance to live and work in beautiful Malaysia!
With its 100% online application, this visa includes multiple entries and the option to renew after the first year.
In addition, the DE Rantau visa allows digital nomads to work remotely in the country, as well as access some very interesting extra benefits. These include networking events, accommodation for digital nomads, and discounts.
✅ Pros of the digital nomad visa for Malaysia
The process is 100% online.
There are no nationality restrictions.
It is valid for 12 months, extendable for a further 12 months if you wish.
It allows you to bring immediate family members with you, such as spouses and children.
❌ Cons of the digital nomad visa for Malaysia
A minimum annual income is required to qualify for the visa.
Visa delivery time can take up to four weeks from the time of application.
Requirements to apply for the Malaysia digital nomad visa
As with any other digital nomad visa, Malaysia has a series of requirements that must be met in order to start the application process, I've included a summary of them below!
Have a passport valid for at least 14 months at the time of application.
Work in the digital or IT fields.
Be employed remotely, either as an employee, self-employed or business owner. It is important to note that businesses and clients must be located outside Malaysia.
Earn a minimum of US$24,000 per year.
Have no criminal record.
Have health or travel insurance coverage for the duration of your stay in Malaysia.
What activities are permitted and prohibited?
When applying for a digital nomad visa for Malaysia, you should be aware that you will only be approved if you have freelance status, or work for a company from another country.
More specifically, you must be a freelancer with a portfolio of clients outside the country, or a remote employee with an active contract in a company based abroad.
In addition, this work must be in the ICT industry, also known as the Information and Communication Technology industry. Some of the most typical examples include: digital marketing specialists, content creators, developers, or UX/UI designers.
What nationalities are allowed and prohibited?
Currently, there are no nationality restrictions, so any citizen of any country in the world can apply for the Malaysia digital nomad visa. As long as they meet the requirements, of course!
Can you apply for a digital nomad visa if you are in Malaysia?
As it is completely online, it is possible to apply for the digital nomad visa if you are in Malaysia!
This is, without a doubt, one of the great advantages of this visa, and avoids any kind of travel to deliver documents and papers in person.
Can you bring a partner or children with you on a Malaysia digital nomad visa?
The Malaysia digital nomad visa allows you to bring your spouse and children with you, as well as any immediate family member.
However, you should be aware that an additional fee will be added at the time of application.
Is travel insurance mandatory for Malaysia?
As I will tell you a little further on, having travel insurance is an essential requirement for the Malaysia digital nomad visa to be approved.
Specifically, the official Malaysian tourism website reiterates that your travel insurance policy must cover your entire stay in the country.
The question now is, with so many options, how do you find the best insurance? It may seem a little daunting, but we're here to help!
Here's a quick guide to the best travel insurance policies for Malaysia, and the most important benefits. Take note!
Best travel insurance for Malaysia
After years of researching coverage, general info, and criteria specific to travel for digital nomads, I have found the perfect insurance!
I have also taken the particularities of Malaysia as a country into account, where the notorious South-East Asian monsoons are common.
I won't make you wait any longer, the best offer to insure your trip to Malaysia is:
Get a 5% discount on Heymondo until 07/12/2023. Get in quick!
Activate Discount Here

Fill in your trip info

Click on "Calculate Price".


All done! The discount will be applied automatically.
Some of the most useful benefits of Hey Mondo travel insurance for digital nomads include:
24/7 assistance platform.

Repatriation and early return.

Travel expenses for a family member if you are hospitalised for over a week.
Malaysia Insurance Comparison
If you're not totally convinced, don't worry. We know how important it is to compare the best policies on the market to find the one that best suits your needs.
So, take a look at this comparative table for digital nomad travel insurance:
How to travel to Malaysia at the best price?
If you've already decided to apply for the Malaysia digital nomad visa and travel to South-East Asia, this next section is a must!
Stick around because I'm going to tell you how to travel to Malaysia at the best price, as well as ways to find the cheapest accommodation and activities.
How to find cheap flights to Malaysia
Want to know how to pay less for your flights to Malaysia? Normally, the time to buy flights is the most dreaded time for all digital nomads. That's why I'm here to help you find flights at the best price.
You know, flights don't cost the same from all countries! To pay for my cheapest flights, I use NordVPN.
Basically, it's a private network that allows you to access Internet sites from locations other than your own, and this can have some serious benefits:
In December 2023, enjoy a 59% discount on NordVPN.
Click here to activate your discount
Flights from Barcelona to Buenos Aires don't cost the same if you buy them from Spain as from India, for example. So, once you've installed NordVPN, simply access websites like Skyscanner and compare prices by entering as if you were browsing from different countries.
The 8 countries from which it is cheapest to buy flights are: Malaysia, Bulgaria, India, Turkey, Romania, Indonesia, Portugal, and Thailand. Once you have NordVPN, head over to Skyscanner and start paying reduced prices for flights all over the world!
How to find cheap accommodation in Malaysia
Cheap accommodation in Malaysia is also important for digital nomads like you. That's why I'd like to share my little hack for finding accommodation at reduced prices all over the country.
Access Booking.com now and get discounts of up to 15% in December 2023 by becoming a Genius user.
There are also ways to save money when booking your accommodation with Booking. The first of which is becoming a Genius user, something you get from making 2 bookings (Genius level 1), and 5 bookings (Genius level 2).
As a Genius user in Booking.com, you can enjoy:
Discounts on room rates.
Free breakfast.
Upgrades to superior room categories.
Free parking.
Late check-out.
Welcome gifts.
In addition, there are hotels in Booking.com that directly offer you a 10 to 15% discount on your rate for being a Genius user.
Access to get discounts of up to 15% by becoming a Genius user.
Finally, Booking.com has a Minimum Price Guarantee program, so if you find a cheaper price for your hotel on any other website, they'll match it!
How to book activities in Malaysia at the best price
Spending time in Malaysia is synonymous with adventure. The country has a multitude of activities you can do to really experience the country's culture and natural beauty, from rainforest treks to water activities.
But it's important to book these activities through a good platform, so let me tell you which one!
GetYourGuide is an indispensable tool for organising any trip to any destination. It's a platform that helps you book tourism and leisure activities for your trip.
With GetYourGuide, you can book your activities online to avoid queues, and take advantage of a discount for online bookings. This way, you save time and money, so you can enjoy more activities during your trip!
Which card to use in Malaysia
When travelling as a digital nomad, you'll likely be travelling to different countries, and it's essential to have a card that works in all of them and that doesn't cost you extra.
Here's the best card, especially for Malaysia and South-East Asia!
If you travel frequently, the Revolut Metal Card is another great way to save money. For starters, they offer you unlimited currency exchanges without paying any fees!
The Revolut Metal Card allows you to make unlimited domestic transfers free of charge, and withdraw up to £800 a month from international ATMs.
If you spent £650 abroad in a month using a standard card, and withdrew £350 at ATMs, you would have paid around £44 in fees.
With the Revolut Metal card, you would have paid £0 in fees.
Want to keep up to date on future digital nomad visas?
Leave your email and receive all the latest updates:
Countries with digital nomad visas in December 2023
In the following comparison table, you can find out which countries offer a digital nomad visa as of today – take a look!
| | | | | | |
| --- | --- | --- | --- | --- | --- |
| | | | | | |
| | | | | | |
| | | | | | |
| | | | | | |
| | | | | | |
| | | | | | |
| | | | | | |
| | | | | | |
| | | | | | |
| | | | | | |
| | | | | | |
| | | | | | |
| | | | | | |
| | | | | | |
| | | | | | |
| | | | | | |
| | | | | | |
| | | | | | |
| | | | | | |
| | | | | | |
| | | | | | |
| | | | | | |
| | | | | | |
| | | | | | |
| | | | | | |
| | | | | | |
| | | | | | |
| | | | | | |
| | | | | | |
| | | | | | |
| | | | | | |
| | | | | | |
| | | | | | |
| | | | | | |
| | | | | | |
| | | | | | |
| | | | | | |
| | | | | | |
| | | | | | |
| | | | | | |
| | | | | | |
| | | | | | |
| | | | | | |
| | | | | | |
To summarise, Malaysia is one of the many countries that offer visas for digital nomads in December 2023.
If you want to know more about them, click on the link to find out more!
So, that's it. Our guide to the Malaysia digital nomad visa. I found Malaysia to be a truly wonderful place, with a charming mix of cultures and a wide array of stunning natural landscapes, so get out there and make the most of it!