In recent decades, the Colombian Government has made huge strides in building and promoting the country's tourism infrastructure. No wonder, then, it's fast becoming a hotspot for both tourists and digital nomads.
Its vibrant culture, cuisine, crystal clear beaches, stunning national parks, and fascinating history are just some of the things that have made Colombia a bucket-list destination for travellers from all around the world.
Despite its undeniable beauty and charm, there are certain risks involved when travelling to Colombia, so it's crucial that you take out travel insurance before you arrive.
Today, I'll be bringing you all the information you need to choose the best travel insurance for Colombia. I'll also be sharing with you a number of unmissable promotional offers on travel insurance to Colombia available now, so don't miss out!
Best travel insurance for Colombia: comparison in 2023
To find the ideal travel insurance to Colombia, there are a number of factors that you need to consider, including the type of trip you're taking, and your specific needs while you're in the country.
Within this article, you'll find a number of insurance comparison tables, showing different companies' levels of coverage. Each table is suited to a specific traveller profile, including short holidays, long stays, working holidays, and digital nomads.
By comparing policies and looking at their benefits and coverage, we'll help you identify the right travel insurance for you. That means: comprehensive coverage, at a cheap price.
Whether you're going on a quick family trip to Colombia's Caribbean coast, or going on a long solo journey through Colombia's famous backpacking trail, we'll give you all the information you need to make the right decision on insurance.
Best short-term travel insurance for Colombia
Before we get into the best policies for trips of less than 3 months, I want to take the chance to tell you about a great offer, but don't wait too long, as it's available for a limited time only!
This 5% discount from Chapka is valid until 4/12/2023. Get in quick!
Click here: Activate Discount
Fill in your info: country, coverage regions, and dates.
Click on "Calculate Price".
Done! Your discount will be applied automatically.
Chapka most useful coverages for short holidays include:
Extensive medical assistance at the destination
Repatriation and early return
Cover for loss or damage to baggage
Now, if you're heading to Colombia for less than 3 months, this table is here to help you choose the best short-term travel insurance for Colombia in 2023.
Travelling through Colombia is like a dream, but travel to this South American country can be dangerous. That's why it's important to be prepared.
Furthermore, you want the right amount of coverage, without paying for coverage that you'll never use!
Carefully consider all the potential risks that may arise while in Colombia, as well as the activities you want to do. Colombia is an incredibly diverse country, and an adventurer's paradise, so it's a good idea to opt for broad coverage.
Families travelling short-term
If you're going on a family trip to Colombia, you want travel insurance that covers you and your loved ones during the entire journey.
This policy was designed for families, and for children, who tend to get sick more than adults do, especially in new and foreign environments.
Until 4/12/2023, get 15% off Heymondo Insurance when you travel as a family.
If you're seeking coverage for an adventure with the whole family, this is a great option. It offers medical assistance abroad, pharmaceutical expenses, repatriation of minors, and children's liability.
Solo-travellers and couples travelling short-term
If you need solo or couple's travel insurance for Colombia in 2023, you need high medical coverage and coverage for theft of luggage. Here's a package that offers all the coverage you'll need at a discounted price.
Get a 5% discount on Heymondo travel insurance valid until 4/12/2023!
This is the ideal option for travellers exploring the world on their own or as a couple. This policy offers good value for money, has broad equipment and medical coverage, insures you during sporting activities, and even covers pre-existing conditions.
Backpackers and adventurers travelling short-term
Are you headed to Colombia to seek adventure? Well, you're in for the trip of a lifetime! Just make sure you have good insurance because the worst-case scenario when travelling abroad is truly frightening.
If you have an accident, or get sick, you'll be glad you prepared yourself by taking out travel insurance for Colombia. Purchasing insurance may seem like a burden, but as someone who's had to make a claim while abroad, it's simply a necessary investment.
Heymondo is the perfect insurer for adventurous travellers, and for travel to countries with high medical expenses. Its comprehensive coverage includes motor vehicle accidents and adventure sports.
Activate your coupon for a 5% discount on Heymondo, available now until 4/12/2023.
Best long-term travel insurance for Colombia
Colombia has high levels of crime, particularly in the big cities, but that shouldn't deter you from visiting this beautiful country! It just means that your travel insurance should include comprehensive luggage and equipment coverage.
There are several great deals on long stay travel insurance for Colombia that provide the coverage you need, at reduced prices, so stay tuned in.
You have until the 4/12/2023 to get a 5% discount on Heymondo Insurance!
Click here: Activate Discount
Fill in your info
Click on "Calculate Price"
You're ready to go! Your discount will be applied automatically.
Remember, the longer the trip, the higher the chance that something will go wrong at some point.
Here's a comparative table comparing policies for trips of 3 months or more:
Families travelling long-term
Going with a family travel insurance plan is the best way to ensure that your long-term family trip stays hassle-free, and if you do hit a bump in the road, you'll rest assured knowing that the whole family is insured.
Choosing travel health insurance to Colombia that is tailored to families' needs will ensure that you get the ideal level of coverage, especially for the kids.
Get a 15% Discount on Chapka Adventure for a family of 3 persons or more (valid until 4/12/2023).
This is a great option for long-term family trips. It includes a 24-hour medical chat, repatriation and early return, and pharmaceutical expenses because access to prescription drugs is crucial when travelling with the little ones.
Solo-travellers and couples travelling long-term
When travelling solo, it's common to not know exactly how long you'll stay in a place, which is why you should always choose a flexible plan with a renewal option. Here's a policy offering high levels of coverage at a reduced price in December 2023.
Activate 5% Discount at Heymondo Insurance (valid until 4/12/2023).
If you're ready to dive straight into your next big adventure, either solo, or with a partner, you want peace of mind. This insurance policy is ideal for long-term trips (from 1 to 12 months), as it includes a level of medical costs, repatriation, and it allows for renewal whilst on the road.
Backpackers and adventurers travelling long-term
Colombia is a tropical paradise, but you still need to exercise certain precautions to ensure a safe trip. Taking out travel insurance for Colombia is the first of which!
When researching long-term travel insurance for Colombia, you should start by making sure your policy covers medical costs, and theft of your personal belongings. Once you have confirmed this, start considering which activities you want to try in Colombia.
If you're an intrepid traveller who's ready to leap into the unknown and experience the adrenalin and adventure of your next trip, this next long-term travel insurance is for you.
Until 4/12/2023, get a 5% discount on Heymondo Travel Insurance.
Perfect for backpackers, this policy includes a wide variety of high-risk activities, such as activities with undomesticated animals, jet skiing, and off-roading!
Best travel insurance for Colombia for digital nomads and businesses
As I have alluded to in this post, theft is always a risk when visiting Colombia. This is particularly significant for digital nomads like myself, as I am at risk of having my computer and electronic equipment stolen, a nightmare scenario.
As such, having travel insurance that covers electronic equipment is particularly crucial. If you're a digital nomad, here's a great deal on insurance that will allow you to live and work without fear of losing your most precious belongings.
Get a 5% discount on Heymondo until 4/12/2023. Get in quick!
Activate Discount Here

Fill in your trip info

Click on "Calculate Price".


All done! The discount will be applied automatically.
Some of the most useful benefits of Hey Mondo travel insurance for digital nomads include:
24/7 assistance platform.

Repatriation and early return.

Travel expenses for a family member if you are hospitalised for over a week.
Travel insurance is a vital aspect of the lifestyle of any digital nomad, so here's a comparative table of the best insurance options available for the nomadic types in need of travel insurance for Colombia!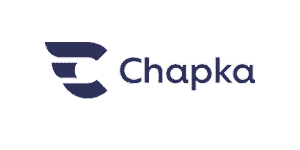 Best travel insurance for Colombia for working holidays
If you're planning on taking a working holiday to Colombia, it's important to prepare yourself in case you have an accident and need to make a claim. Finding the right coverage, and reading your policy carefully, are the best ways to do this.
Ideally, your travel insurance should have unlimited medical coverage, luggage insurance, and repatriation, if you want to live and work in the country. Being insured means you can focus on experiencing what Colombia has to offer!
Enjoy a 5% discount on Chapka Working Holiday insurance (valid until 4/12/2023)
Click Here: Activate Discount
Fill in your trip info
Click on "Calculate Price".
Done! The discount will be applied automatically.
The most useful benefits that Cap Working Holiday gives those working abroad include:
Coverage during short trips to your home country.
Repatriation and early return.
Medical expenses and hospitalisation abroad covered at 100%.
This policy is renewable abroad, in case you decide to extend your stay.
The following table shows the best options for working holiday travel insurance to Colombia:
Best annual travel insurance for Colombia
If you travel regularly throughout the year, and find yourself taking out different insurance policies for different trips, we assure you, there's a much easier way. Annual insurance plans are an absolute game-changer!
Annual insurance is essential for frequent travellers. This package insures you for all the trips you take in a year, so you can save time and money on insurance. Each trip under 60 days will include cancellation coverage and a 24-hour assistance platform.
Activate a 5% Discount on Heymondo Annual Multi-trip, only valid until 4/12/2023.
In my experience using annual travel insurance, there are some essential benefits you should look for when searching for the best travel insurance for Colombia:
Strong coverage for medical expenses
Repatriation and early return
Covid-19 cover
Luggage theft or damage
Trip cancellation cover
If you're thinking of getting annual travel insurance, have a look at this table: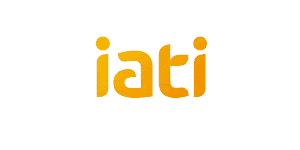 Best travel insurance for Colombia for students
As a student going overseas on an exchange, the best thing you can do is get student travel insurance policy. These policies are adapted to students' needs, so you can enjoy your student exchange experience to the fullest!
There's currently a great a promotional offer on student insurance available now, so not only will you be covered in case of an accident, but you'll be saving money which you can use during your time studying in Colombia.
Chapka Student is perfect for students heading abroad. This policy is especially useful for students studying in countries with high medical costs, such as the USA, Canada, and Japan.
Get a 5% discount on Cap Student in December 2023:
Click here: Activate Discount
Fill in your trip info (country of residence, travel dates, type of insurance).
Click on "Calculate your Insurance".
All done! The discount will be applied automatically.
Cap Student also covers travel and accommodation costs for a family member to visit you if you are hospitalised for 2 days or more:
Repatriation and early return.
Chronic, pre-existing or congenital conditions.
Dental expenses.
Personal injury from motor vehicle accidents.
Useful tips for travelling to Colombia at the best price in 2023
Today, I'll be sharing with you my money-saving travel hacks that you can use to reduce the price of your trip to Colombia!
Choosing insurance that is tailored to your needs is vital, but remember that the following factors play a crucial role as well:
Flights
Accommodation
The card you use
How you book your activities
Here are a few tricks I've learned over the years, they'll help you save money on your travels, so you can focus on the things you enjoy about travelling.
If you follow these tips, you might just find that by the end of your trip, you have enough money left over to spend a few extra days in Colombia, and I assure you, you'll want to!
Fly at reduced prices!
You know, flights don't cost the same from all countries! To pay for my cheapest flights, I use NordVPN.
Basically, it's a private network that allows you to access Internet sites from locations other than your own, and this can have some serious benefits:
In December 2023, enjoy a 59% discount on NordVPN.
Click here to activate your discount
Flights from Barcelona to Buenos Aires don't cost the same if you buy them from Spain as from India, for example. So, once you've installed NordVPN, simply access websites like Skyscanner and compare prices by entering as if you were browsing from different countries.
The 8 countries from which it is cheapest to buy flights are: Malaysia, Bulgaria, India, Turkey, Romania, Indonesia, Portugal, and Thailand. Once you have NordVPN, head over to Skyscanner and start paying reduced prices for flights all over the world!
Stay at a discount all year round
Access Booking.com now and get discounts of up to 15% in December 2023 by becoming a Genius user.
There are also ways to save money when booking your accommodation with Booking. The first of which is becoming a Genius user, something you get from making 2 bookings (Genius level 1), and 5 bookings (Genius level 2).
As a Genius user in Booking.com, you can enjoy:
Discounts on room rates.
Free breakfast.
Upgrades to superior room categories.
Free parking.
Late check-out.
Welcome gifts.
In addition, there are hotels in Booking.com that directly offer you a 10 to 15% discount on your rate for being a Genius user.
Access to get discounts of up to 15% by becoming a Genius user.
Finally, Booking.com has a Minimum Price Guarantee program, so if you find a cheaper price for your hotel on any other website, they'll match it!
Get the best travel card
If you travel frequently, the Revolut Metal Card is another great way to save money. For starters, they offer you unlimited currency exchanges without paying any fees!
The Revolut Metal Card allows you to make unlimited domestic transfers free of charge, and withdraw up to £800 a month from international ATMs.
If you spent £650 abroad in a month using a standard card, and withdrew £350 at ATMs, you would have paid around £44 in fees.
With the Revolut Metal card, you would have paid £0 in fees.
Reserve your entertainment and sightseeing in advance
GetYourGuide is an indispensable tool for organising any trip to any destination. It's a platform that helps you book tourism and leisure activities for your trip.
With GetYourGuide, you can book your activities online to avoid queues, and take advantage of a discount for online bookings. This way, you save time and money, so you can enjoy more activities during your trip!
Discounts on Travel Insurance to Colombia
The easiest way to save on your trip is to get your insurance at a discount. We've done the hard work for you, so you can take advantage of the following exclusive discounts for your travel insurance: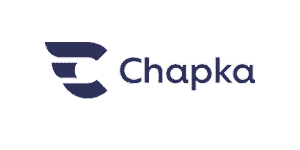 – 5% OFF on Assistance, Working holiday & Student
Valid until 4/12/2023

– 5% OFF on all policies
Valid until 4/12/2023
Promo code applies an automatic and immediate discount.
After clicking on the offer, you will be redirected to the insurer website
Fill in the details of your next trip
Then click on "Get a quote".
The promo code will be applied automatically.
What are the entry requirements for Colombia in 2023?
To enter Colombia, you must:
Have a passport valid for at least 6 months from the date of travel to Colombia.
Fill out a Check-Mig e-Application. This is Colombia's online health declaration system for foreign travellers.
You must have a return flight ticket. In addition, the return must be before 90 days at the latest. This is the maximum time you can stay in the country without a visa.
If you have a certificate of vaccination against COVID-19 showing that you are fully vaccinated, you will be exempt from any testing requirements. If you're not fully vaccinated, or unvaccinated, it's a good idea to carry out a PCR or antigen test no more than 72 hours before the flight.
Be vaccinated against yellow fever, if you wish to visit Colombia's national parks, including Tayrona National Park.
Travellers from the US and the UK do not need visas to stay in Colombia for under 90 days. To see if you need a visa to visit Colombia, click here.
Furthermore, it's always a good idea to research travel advice to Colombia before you leave.
Is travel insurance compulsory to enter Colombia?
Travel insurance is currently not a compulsory requirement for entering the country, but it is highly recommended. Colombia is a country with relatively high crime rates, so it's best not to take the risk.
Moreover, at a time when there is constant health uncertainty due to diseases such as COVID-19, it's best to be cautious. Colombia's official tourism website keeps visitors up to date with all the latest information on entering the country and the situation there.
It is generally advisable that taking out an insurance policy is essential for a carefree stay in the country. If you're staying for longer than 3 months, taking out long stay travel insurance is a must.
What should my travel insurance to Colombia cover?
When choosing health insurance for Colombia, it is not only important to take the type of traveller into account, but also the exact coverage that the policy should include. Specifically, for a country like Colombia, the following coverage is necessary:
Accident compensation. This is critical for the adventurers and extreme sportspeople. Also, keep in mind that motor accidents are relatively common in Colombia.
Lost luggage: can be reimbursed in case of loss, or theft of luggage, personal belongings, or travel documents.
Flight cancellations and delays: if you experience flight cancellations or delays, you will be entitled to a refund.
Medical emergency (accident or illness). This is extra important if you will be exploring in nature and/or in contact with undomesticated animals in Colombia.
24-hour medical assistance. It's critical for peace of mind to know that you can contact someone at any time, regardless of time differences.
Repatriation or funeral expenses abroad. Repatriation is particularly important to consider in case of border closures or serious illness.
Travel delays due to weather and natural hazards: over 80% of Colombia is exposed to medium to high risk of earthquakes.
Adventure sports add-ons. The following activities are popular in Colombia, and may or may not be included in your policy: paragliding rafting, kiteboarding, rappelling, and mountain biking.
Make sure you read the terms and conditions of your policy carefully, to ensure that you're covered for the activities you want to try in Colombia.
How much does travel insurance to Colombia cost?
The price of your travel insurance will depend on a variety of factors. In particular, prices will depend on the duration of the trip, the level of coverage selected, the type of insurance, and the people being insured.
The average price for travel insurance to Colombia is:
26 € per week for short trips.
52 € per month for long trips, nomadic or business travel.
86 € per month for business travel (Working Holiday).
51 € per month for overseas study travel.
Remember to compare travel insurance and look for discounts to find the cheapest options in relation to their coverage. This takes a little time, but it will ultimately enhance your trip to Colombia.
How to take out travel insurance for Colombia
Here is a step-by-step guide on how to contract your travel insurance:
The websites of the insurance providers we've mentioned are straightforward and intuitive, so don't worry!
Before you purchase, think carefully about what your needs are, not only in terms of budget, but also in terms of coverage. In the end, the goal is to find the insurance that suits the type of trip you are going to make.
Go to the website of the insurer of your choice and click on the insurance plan that you want to contract.
Once you have selected the insurance, you will see a "Contract" button, or something similar. Click to start the contracting process.
Once there, fill in your trip details. Fill in the duration of your trip, the number of travellers contracting insurance, and the countries you'll be visiting. Remember to check the policy's renewal terms for trips lasting longer than 12 months. For travel to Colombia, select the option that says, "Latin America," or "World excluding US/Canada."
Fill in the details of each traveller and add a supplement if necessary. This is usually the cancellation or adventure sports option.
Read the insurance conditions carefully, and that's it. You now have your Colombia travel insurance!
Is it safe to travel to Colombia?
Colombia has previously been known as an unsafe country due to the emergence of various armed groups and drug trafficking. However, in recent decades, Colombia has made huge progress in developing their tourism infrastructure.
Places like Medellín and Cartagena have extra security, making them much safer. The smaller towns that form Colombia's backpacker trail, such as Guatapé, Salento, and Santa Marta are also generally safe. Always check official travel advice before arriving.
In some areas of Colombia, including Bogotá, and former FARC territory, tourists have been targeted with violence. However, If you have insurance, research your destinations, travel with common sense, you can have a smooth trip.
I adore Colombia for its friendly locals, exquisite cuisine, and absolutely breathtaking natural scenery. You'll love it too! Just remember to take out insurance before you go. ¡Buen Viaje!🌴🇨🇴