When choosing an annual travel insurance policy, make sure that the assistance or coverage offered is in line with the needs of the insured. What is good for one is not always good for all, and vice versa.
Annual travel insurance comparison
in June 2023
Travelling is no longer the same as in previous years.
Now, when selecting annual travel insurance, frequent travellers, digital nomads or backpackers have to consider some variables that were not foreseen before. It is therefore a good idea to shop around.
Here we will find out which travel insurance is the best for each profile:
When we travel, we are open to new experiences, such as trying unfamiliar foods or doing extreme activities. Sometimes this, even if it is hard to say, has its risks.
Unforeseen events are just waiting for the right time. That's why international travel insurance should have a minimum of useful cover for all the flights or trips you take during the year. These are:
Coverage for trip cancellation or missed connections.
Coverage for lost, stolen or damaged luggage.
Medical assistance, including expenses.
Repatriation and early return cover
COVID-19 Coverage
Best annual travel insurance according to your profile
There are four travel insurance companies that, in my opinion, are the best, so far, in offering annual plans. However, they have differences between each other that may or may not be advantages, depending on the trip or traveller profile.
This depends on the style of travel, destination, nationality, or residence. In addition, there are other particularities of the adventure that is about to begin.
Big discount for families and groups
Travelling in a group is always cheaper, and in the case of annual travel insurance, families benefit. A family policy is ideal, especially when travelling with children. These contracts usually have priority attention for the little ones.
In June 2023, get 5% off HeyMondo travel insurance
Click here: Activate Promo Code
You will be redirected to the official website.
Select your insurance policy.
Answer the questions and click on "Calculate the price".
Your discount will be applied automatically.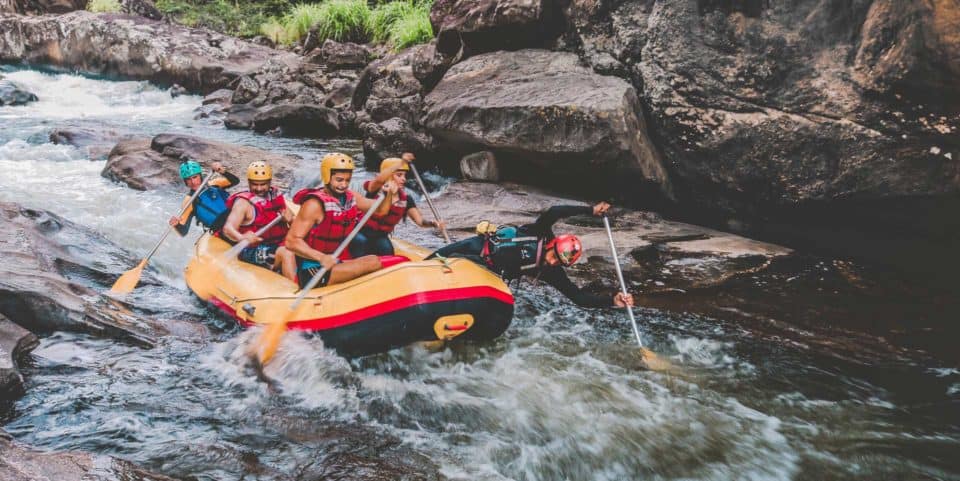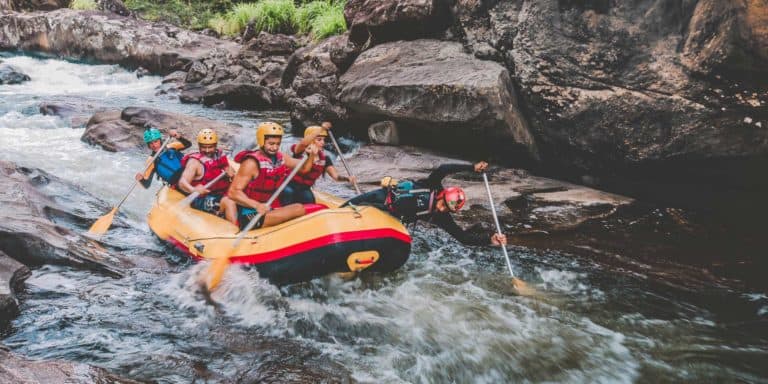 For digital nomads and remote workers
Digital nomads, like backpackers, generally do not have a clear travel itinerary. Digital nomads tend to have multiple destinations.
Many insurance companies do not cover certain countries, and this can be a drawback when choosing annual international travel insurance. Ideally, a one-year policy with worldwide coverage should be taken out.
Both Chapka Insurance and HeyMondo Insurance offer full international coverage. Unlike Safetywing, which does not cover the countries of Cuba, Iran and North Korea, and travel to the US costs extra.
When you travel a lot during the year, it's best to have comprehensive flight cancellation cover. HeyMondo has up to 47 causes for trip cancellation, and you can get a refund for flight problems and if you cancel your adventure unexpectedly.
In the case of Chapka, they have certain protections in these cases, but they are quite limited.
For travel with technological or electronic equipment
If you are a digital nomad, I believe that including annual travel insurance for the electronic equipment you travel with is a must.
If you are going on a trip with devices that are tools for your remote work, as in my case, I recommend taking this into account
For expatriates or students abroad
This group of travellers is quite different from the previous one, as they usually spend more fixed time in a foreign location. If the stay in a country is longer than 90 days, the annual travel insurance to be taken out should be different from those of backpackers or nomads.
In this case, the ideal is to choose a long-stay insurance such as HeyMondo's. It has the same features as the annual service, but you can take it out for the months you want. It has the same features as the annual service, but you can take it out for as many months as you want.
Chapka Insurance has several alternatives that vary according to the characteristics of the trip. You can even opt for an annual travel insurance for Europe, which is adjusted for students or workers who do not leave that area.
You can check out Chapka's reviews of each of the travel insurance alternatives they offer.
For those planning extreme adventures throughout the year
There is a very particular type of traveller who travels frequently due to their lifestyle. They are the extreme sportsmen. This group of travellers, who move throughout the year hunting for the best conditions to practice their favourite sport, need an annual travel insurance.
Few insurance companies cover incidents occurring in these cases. But Chapka Insurance has exclusive plans for sportsmen and women, making it the best option for these travellers. It includes more than 100 types of sporting activities. It even offers unique policies for snow or winter sports.
HeyMondo also includes several high-risk activities in its annual policy for trips up to 3000 metres altitude. It also allows the optional addition of other sports for an extra cost.
If you are a nomad dedicated to the extreme athletic life, I recommend Chapka. If you only venture out on occasional adventures, HeyMondo might be a good option.
When to take out annual travel insurance?
Frequent travellers know that they have no alternative but to take out annual travel insurance. It is not cost-effective to take out policies for every round trip. The same applies to people who travel for a longer period of time, even if the trip does not last more than a year.
When it comes to travel, whether for pleasure or for work, or both, we know that wherever we are, we are unprotected if something happens. Annual travel insurance changes everything. Peace of mind is essential for a good experience.
Whether you are a digital nomad, a backpacker about to embark on a long adventure, a student starting a chapter abroad or an executive or traveller. All of these profiles need annual travel insurance.
This not only saves money, as the rates are usually reduced when the service is contracted for a year, but also, in general, when purchasing annual travel insurance, companies offer extra benefits to users.
1 year Multi-trip travel insurance or Long-term travel insurance?
Before continuing, it is important to clarify two terms that can cause confusion among travellers. There are two types of annual worldwide travel insurance: long-term insurance or multi-trip insurance.
Although both are annual and have similar coverage, they do not work for the same purpose.
Annual multi-trip insurance is ideal for people who travel frequently from one country to another, but each trip does not last more than 90 days (with some insurers it may even be less). This type of annual travel insurance works for a round-the-world trip, but with a limit on the length of stay.
On the other hand, the Annual Long-Term Travel Insurance has no time limit on the length of stay at the destination, although it may have certain conditions depending on the type of trip to be undertaken.
In some cases, these policies only cover travel within a certain region. For example, an annual insurance policy valid only for Europe.
My travel insurance as a digital nomad
Finding the right insurance for digital nomads has not always been easy. It wasn't until recently that companies started to offer travel insurance tailored to our lifestyle and way of travelling.
In my experience, cheap is expensive, especially when travelling. As a digital nomad, I have tried various travel insurances.
Until now, I have decided to stay with Chapka Insurance.
Although the price of HeyMondo is a little higher, so is the coverage it offers. And this is where this annual travel insurance pays off. The best thing about Chapka is that you can include the type of cover you need.
In my case, insuring my electronic equipment is important – if I don't keep it covered, it could be a financial risk for me.
In addition, this insurer offers other services that we are not used to seeing in other companies, and that translate into complete peace of mind…. And believe me, when you live abroad, and you're in adventure mode, anything can happen.
That's why I stayed with Chapka. Moreover, it is the highest rated travel insurance on Trustpilot, so far. It even responds to all comments, a sure sign of attentiveness and speed in dealing with user requests.
I had HeyMondo for a while, and I won't deny that the service was excellent. However, it did not fully cover my needs. However, I would like to highlight their flexibility in payment, as they include an instalment system.
With Chapka, I am quite satisfied with the service and experience offered by their travel insurance.