Frequent travellers, and especially digital nomads, need travel insurance—that's the reality. However, not all travellers travel the same way, nor do they have the same needs.
That's why I decided to create this guide to annual travel insurance, so you can find the ideal policy that is suited to your traveller profile.
When choosing annual travel insurance, make sure that the coverage offered is in line with the needs of the insured. Remember, what works for one will not necessarily be good for all, and vice versa. Here's a brief overview of the top 5 options available in December 2023:
Annual travel insurance comparison in December 2023
Frequent travellers, digital nomads, and backpackers all need comprehensive travel insurance to be able to travel safely and with peace of mind.
If you travel a lot, annual travel insurance policies are a real game-changer, and can end up saving you a significant amount each year. Not only that, but you'll also save lots of time, as you won't need to purchase a new policy each time you head abroad.
There are plenty of variables that you must consider before selecting a policy. It is therefore a good idea to take the time to compare the best options on the market.
Here is a comparative table of the best annual travel insurance policies in December 2023:
Chapka: best annual family travel insurance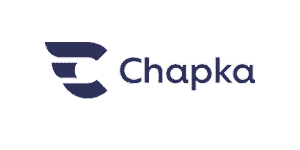 Chapka's annual insurance plan is one of the most complete options on the market, ideal for those travelling frequently for tourism purposes.
The plan covers all trips of under 90 days taken within a 12-period, and offers worldwide coverage. Here are a few of their most useful benefits:
Repatriation assistance 24/7.
Cancellation benefit (for all justified reasons).
Extensive medical and hospitalisation coverage.
Luggage insurance.
Delayed flight benefit.
Medical teleconsultation 24/7.
Heymondo: the best annual travel insurance with gadget cover
Here's another great annual plan, in fact, it's the one that I've come to prefer. Although the maximum duration per trip is only 60 days, I've found that Heymondo's coverage is the most practical for me.
The most significant benefit for me, and any digital nomad, is their electronic equipment coverage. Not only that, but it can be renewed at any time. Here are some of its stand-out benefits:
24/7 assistance platform and app.
Trip cancellation coverage.
High medical and dental expenses.
Medical transportation and repatriation.
Adventure sports add-on.
Search and rescue and natural disaster coverage.
IATI: best annual travel insurance with sports cover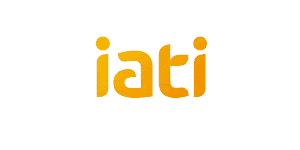 IATI does not currently offer an annual plan in the traditional sense, but IATI Star can be contracted from 6 to 12 months. The reason I mention it is because of its comprehensive coverage.
Its most important benefits include the following:
Medical assistance abroad.
Early return and repatriation.
Theft and damage to luggage.
Chronic, pre-existing or congenital conditions covered.
Accommodation and transport of a relative.
Delayed departure coverage.
Adventure sports included.
SafetyWing: best annual travel insurance for digital nomads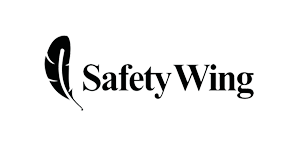 This insurance plan was specifically designed to meet the needs of digital nomads and remote workers, and can be contracted while abroad.
SafetyWing covers all nationalities, and with its flexible terms, facilitates the nomadic lifestyle. An added bonus is that it covers all trips of up to 90 days to your country of origin. Here are some of its most notable features:
Two children under the age of 10 covered free of charge.
Medical and hospital expenses.
Trip interruptions and delays.
Emergency medical or political evacuation.
Lost checked luggage.
I would like to note that SafetyWing Nomad insurance stands out for its flexibility, but is not suitable if you have any pre-existing diseases or injuries, or if you plan to take part in extreme sports activities.
World Nomads: the best annual travel insurance for flexibility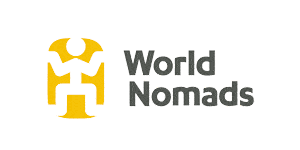 World Nomads is an insurance company created by digital nomads, for digital nomads. Their insurance provides all the flexibility in a policy that is now regarded as essential for any digital nomad.
If you consider yourself an intrepid traveller, and you're planning to live and work abroad as a digital nomad, I definitely recommend checking out World Nomads.
To get you started, I've outlined a few of their best features:
Easy to customise policies
They have a multilingual assistance team available 24/7.
Provide cover for over 200 adventure activities.
Allows you to purchase more cover while on the road.
Although World Nomads doesn't offer an annual insurance plan per se, I've included it in this list because it is a great provider for digital nomads and those who travel frequently. That is, those who may need to amend their policies for specific purposes.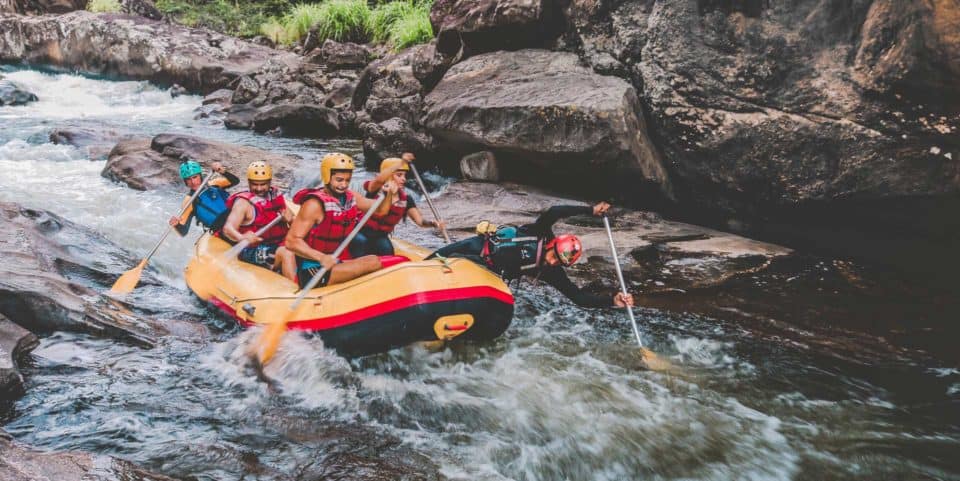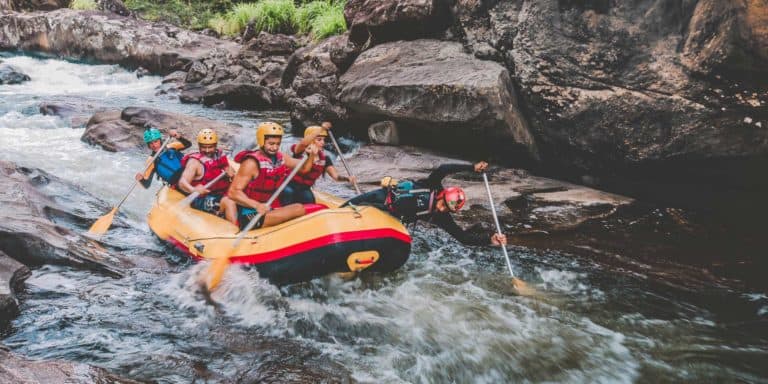 How does annual travel insurance work?
This type of policy is designed by insurance companies for one purpose: to cover all short-term trips that you make during a whole year.
For this reason, it is the ideal option for frequent travellers such as digital nomads or entrepreneurs, but also families!
Each annual policy works differently depending on the company. However, in general, they all stipulate that each trip made during the year must be less than 90 days and must be taken out before travelling.
What should annual travel insurance cover?
When we travel, we open ourselves up to the unknown, such as trying unfamiliar foods, or taking part in extreme activities. Sometimes, even if it is hard to say, this can have its risks.
Unforeseen events are a natural part of travel, and can end up costing you dearly if you're not insured. That's why your international travel insurance should have a few important benefits, as a bare minimum. These are:
Coverage for trip cancellation or missed connections.
Coverage for lost, stolen or damaged luggage.
Medical assistance, including expenses.
Repatriation and early return cover.
Electronic equipment coverage.
COVID-19 coverage.
And of course, if you're a digital nomad, or someone who travels with expensive items, electronic equipment cover is absolutely essential!
When to take out annual travel insurance?
As a general rule, you should purchase your annual insurance plan before you depart on your first trip of that 12-month period.
The primary reason for this is so that you can be assured that the policy is valid before you arrive at your first destination.
To make things easier, some companies will allow you to pay for your insurance in instalments.
How do I buy annual travel insurance?
Here is a quick guide on how to take your annual insurance plan. The websites of the insurance companies I mention are straightforward, so you shouldn't have any trouble.
Go to the website of the insurer of your choice and select the annual plan.
Once you have selected the insurance, you will see a "Contract" button, or something similar. Click to start the contracting process.
Once there, you will need to fill in your trip details. Fill in the following: origin, destination of the trip, and number of travellers.
Fill in the details of each traveller and add a supplement if necessary. This is usually the cancellation or adventure sports option.
Read the insurance conditions carefully, and that's it. You are now insured for all short-term trips you plan to take over the next 12 months!
How much does annual travel insurance cost?
Annual plans vary in their pricing, which is a good thing, as it allows you to compare different policies to get the right amount of coverage, and at a good price.
To give you a general idea, you can expect to spend from 200 to 800€ per year on insurance. As you will see in the next section, opting for the annual plan can actually help you save hundreds each year on insurance!
Annual travel insurance or long-term travel insurance?
It is important to clarify two terms that can cause confusion among travellers: annual, and long-stay travel insurance.
The former covers people who travel frequently from one country to another, but where each trip does not last more than 90 days (with some insurers it may even be less).
On the other hand, if you are going on a trip between 3 and 12 months, either to one or numerous destinations, long-stay travel insurance is the best option. But remember, most insurers, such as Heymondo, allow you to renew your policy from the road!
In some cases, these policies only cover travel within a certain region. For example, an annual insurance policy valid only for Europe, so remember to read the terms and conditions of your policy carefully.
Tips and tricks for saving money on your long-term travels
There are a number of creative ways to make your travels cheaper. Choosing insurance that is suited to your needs is vital, but remember that flights, accommodation, the card you use, and how you book your activities are crucial factors as well.
Budgeting becomes even more important when planning your travels for the next 12 months, so try to save where you can.
Here are a few little travel hacks I've learned over the years, they take a little time and effort, but they'll help you reduce the cost of your trip, so you can focus on the things you enjoy about travelling!
Fly at reduced prices
You know, flights don't cost the same from all countries! To pay for my cheapest flights, I use NordVPN.
Basically, it's a private network that allows you to access Internet sites from locations other than your own, and this can have some serious benefits:
In December 2023, enjoy a 59% discount on NordVPN.
Click here to activate your discount
Flights from Barcelona to Buenos Aires don't cost the same if you buy them from Spain as from India, for example. So, once you've installed NordVPN, simply access websites like Skyscanner and compare prices by entering as if you were browsing from different countries.
The 8 countries from which it is cheapest to buy flights are: Malaysia, Bulgaria, India, Turkey, Romania, Indonesia, Portugal, and Thailand. Once you have NordVPN, head over to Skyscanner and start paying reduced prices for flights all over the world!
Stay at a discount all year round
Access Booking.com now and get discounts of up to 15% in December 2023 by becoming a Genius user.
There are also ways to save money when booking your accommodation with Booking. The first of which is becoming a Genius user, something you get from making 2 bookings (Genius level 1), and 5 bookings (Genius level 2).
As a Genius user in Booking.com, you can enjoy:
Discounts on room rates.
Free breakfast.
Upgrades to superior room categories.
Free parking.
Late check-out.
Welcome gifts.
In addition, there are hotels in Booking.com that directly offer you a 10 to 15% discount on your rate for being a Genius user.
Access to get discounts of up to 15% by becoming a Genius user.
Finally, Booking.com has a Minimum Price Guarantee program, so if you find a cheaper price for your hotel on any other website, they'll match it!
Get the best travel card
If you travel frequently, the Revolut Metal Card is another great way to save money. For starters, they offer you unlimited currency exchanges without paying any fees!
The Revolut Metal Card allows you to make unlimited domestic transfers free of charge, and withdraw up to £800 a month from international ATMs.
If you spent £650 abroad in a month using a standard card, and withdrew £350 at ATMs, you would have paid around £44 in fees.
With the Revolut Metal card, you would have paid £0 in fees.
Reserve your activities and entertainment in advance
GetYourGuide is an indispensable tool for organising any trip to any destination. It's a platform that helps you book tourism and leisure activities for your trip.
With GetYourGuide, you can book your activities online to avoid queues, and take advantage of a discount for online bookings. This way, you save time and money, so you can enjoy more activities during your trip!
Annual travel insurance reviews
Like other types of policies, annual insurance policies have plenty of online reviews, both positive and negative.
To help give you an idea of what real users have thought, I've compiled a summary of some of their most notable opinions!
✅ Positive reviews of the annual travel insurance:
They are adapted to the type of traveller and the destination.
They offer a multitude of cancellation reasons.
They are easy to take out and there is flexibility when it comes to choosing cancellation reasons.
They are incredibly convenient for frequent travellers.
❌ Negative opinions of annual travel insurance:
They cannot be taken out once the trip has started.
They have higher prices than other insurance plans.
Is annual travel insurance worth it?
Finding the right insurance for digital nomads has not always been easy. It wasn't until recently that companies started to offer travel insurance tailored to our lifestyle and way of travelling.
If you travel a lot, it is simply not cost-effective to take out policies for every trip. The same applies to people who travel for a longer period of time, even if the trip does not last more than a year.
When it comes to travel, whether for pleasure, work, or both, we know that wherever we are, we are unprotected if something happens.
Whether you are a digital nomad, backpacker, student, or embarking on a family trip, an annual insurance plan is likely to be the best option for you if you travel more than 2-3 times a year.
So, my answer is yes! Annual insurance plans are an extremely important investment, that will save you both time and money.