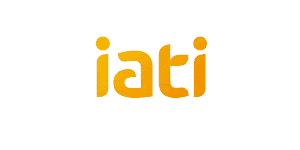 Best travel insurance to Dubai for overseas students
What's interesting about Dubai is that it is home to a large number of campuses from renowned foreign universities, including Canadian University, the University of Birmingham, and Murdoch University, just to name a few.
Regardless of what, or where you're studying in Dubai, studying in such an innovative city must be truly inspiring! Of course, it's crucial to have the right level of coverage for your trip, so your student exchange experience in Dubai doesn't come to a screeching halt.
Luckily, there are plenty of discounted policies tailored to meet the needs of students. Here's the most complete option currently available:
Chapka Student is perfect for students heading abroad. This policy is especially useful for students studying in countries with high medical costs, such as the USA, Canada, and Japan.
Get a 5% discount on Cap Student in December 2023:
Click here: Activate Discount
Fill in your trip info (country of residence, travel dates, type of insurance).
Click on "Calculate your Insurance".
All done! The discount will be applied automatically.
Cap Student also covers travel and accommodation costs for a family member to visit you if you are hospitalised for 2 days or more:
Repatriation and early return.
Chronic, pre-existing or congenital conditions.
Dental expenses.
Personal injury from motor vehicle accidents.
Useful tips for travelling to Dubai at the lowest price in 2023
As I'm sure you can imagine, Dubai, as the playground of celebrities and the super-rich, is an expensive city to visit. However, I assure you, travelling to expensive places on a budget is definitely possible! It just takes a little commitment from you.
Over the years, I've compiled a number of little tips and tricks to save money while abroad. If you save a little here, and a little there, you can significantly reduce the cost of your trip!
There are countless ways to make your travels cheaper. Choosing insurance that is tailored to your needs is vital, but remember that flights, accommodation, the card you use, and how you book your activities are crucial factors as well.
If you follow these tips, you might just find that by the end of your trip, you have enough money left over to visit an extra destination in the Middle East before you return home!
Fly at reduced prices!
You know, flights don't cost the same from all countries! To pay for my cheapest flights, I use NordVPN.
Basically, it's a private network that allows you to access Internet sites from locations other than your own, and this can have some serious benefits:
In December 2023, enjoy a 59% discount on NordVPN.
Click here to activate your discount
Flights from Barcelona to Buenos Aires don't cost the same if you buy them from Spain as from India, for example. So, once you've installed NordVPN, simply access websites like Skyscanner and compare prices by entering as if you were browsing from different countries.
The 8 countries from which it is cheapest to buy flights are: Malaysia, Bulgaria, India, Turkey, Romania, Indonesia, Portugal, and Thailand. Once you have NordVPN, head over to Skyscanner and start paying reduced prices for flights all over the world!
Stay at a discount all year round
Access Booking.com now and get discounts of up to 15% in December 2023 by becoming a Genius user.
There are also ways to save money when booking your accommodation with Booking. The first of which is becoming a Genius user, something you get from making 2 bookings (Genius level 1), and 5 bookings (Genius level 2).
As a Genius user in Booking.com, you can enjoy:
Discounts on room rates.
Free breakfast.
Upgrades to superior room categories.
Free parking.
Late check-out.
Welcome gifts.
In addition, there are hotels in Booking.com that directly offer you a 10 to 15% discount on your rate for being a Genius user.
Access to get discounts of up to 15% by becoming a Genius user.
Finally, Booking.com has a Minimum Price Guarantee program, so if you find a cheaper price for your hotel on any other website, they'll match it!
Get the best travel card
If you travel frequently, the Revolut Metal Card is another great way to save money. For starters, they offer you unlimited currency exchanges without paying any fees!
The Revolut Metal Card allows you to make unlimited domestic transfers free of charge, and withdraw up to £800 a month from international ATMs.
If you spent £650 abroad in a month using a standard card, and withdrew £350 at ATMs, you would have paid around £44 in fees.
With the Revolut Metal card, you would have paid £0 in fees.
Reserve your entertainment and sightseeing in advance
GetYourGuide is an indispensable tool for organising any trip to any destination. It's a platform that helps you book tourism and leisure activities for your trip.
With GetYourGuide, you can book your activities online to avoid queues, and take advantage of a discount for online bookings. This way, you save time and money, so you can enjoy more activities during your trip!
Discounts on Travel Insurance for Dubai
Of course, one of the best ways to save on your trip is to find high-quality plans at discounted prices.
To save you some time, I've compiled the following exclusive discounts for you to take advantage of when looking for travel insurance for Dubai.
– 5% OFF on all policies
ACTIVATE DISCOUNT
Valid until 07/12/2023
– 5% OFF on Assistance, Working holiday & Student
ACTIVATE DISCOUNT
Valid until 07/12/2023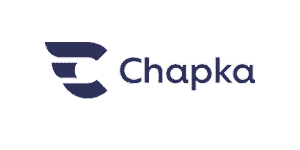 Promo code applies an automatic and immediate discount.
After clicking on the offer, you will be redirected to the insurer website
Fill in the details of your next trip
Then click on "Get a quote".
The promo code will be applied automatically.
What are the entry requirements for the UAE in 2023?
The first thing to mention is that as of May 2023, all Covid-related requirements for entry to the United Arab Emirates have been lifted. However, these things can change quickly, so you should always read up on the latest official travel requirements.
To travel to the UAE and Dubai, you must have:
A valid passport. Validity must extend 6 months after the date of arrival in the UAE.
A tourist visa (if applicable). If you are from an EU country, USA, Canada, or Australia, you will be granted a tourist visa upon arrival. EU citizens receive 90 days up front, but other nationalities would need to extend their visa to 90 days. For more information about the UAE visa requirements, click here.
Is travel insurance for Dubai compulsory?
Travel insurance is not an explicit requirement to enter the United Arab Emirates.
However, the UK Government strongly advises that you take out adequate insurance to cover medical expenses, and repatriation.
They even state that although UAE medical facilities are comparable to those in the UK, "visitors may be prevented from using them without travel insurance." See: UK Government's health recommendations for travel to the UAE.
Medical costs can be exorbitant in Dubai, so having comprehensive health insurance in Dubai is an essential safeguard.
What should travel insurance for Dubai cover?
In this section, I'll be outlining all the guarantees you need to make your trip to Dubai as safe and smooth as possible. With the right coverage, you could end up saving thousands!
If you make sure that your insurance policy has the following benefits, you'll be able to travel to Dubai with peace of mind.
Medical expenses: as mentioned earlier, the top medical facilities in the country may be reserved only for visitors with insurance. Health care costs in the UAE can be sky-high, so having broad medical expenses is imperative. This should include medical emergencies. Depending on the type of trip you're taking, 100,000€ in medical expenses should be the lowest limit.
Early return and repatriation.
Flight cancellations and delays. If you experience flight cancellations or delays, you can get a refund.
Theft or damage to luggage. If your personal belongings are stolen or misplaced, you can recover the costs.
Travel delays due to natural disasters or bad weather, such as sandstorms or heavy thunder.
Adventure sports in Dubai
There are tons of opportunities for the adventurous types in Dubai. Note that if the activity you want to try isn't included in the standard plan, it may be available as an add-on.
So, if you want to experience all the thrills that the city has to offer, make sure your travel insurance for Dubai covers the following activities:
Sandboarding

Ski Dubai

Kite surfing

Bungee jumping

Hot-air ballooning

Water parks

Dune buggy rides

Paragliding

Race car driving

Parachuting
For more touristic advice, you can go to the official Visit Dubai website.
Read the terms and conditions of your plan, so you're familiar with it and know exactly what to do if you need to make a claim. To ensure a successful claim, declare your pre-existing conditions at the time of contracting, and keep all supporting documents.
How much does travel insurance to Dubai cost?
Getting a good deal on your travel insurance should be a top priority. Luckily, there are plenty of great policies offered at discounted prices, providing cheap policies, without sacrificing quality.
Here are some rough estimates of prices for travel insurance for Dubai in 2023, to give you an idea of how much you can expect to spend.
26 € per week for

short trips.

52 € per month for

long trips, nomadic or business travel.

86 € per month for

business travel

(Working Holiday).

51 € per month for

overseas study travel.
How to take out travel insurance for Dubai
The application processes on the websites of the insurers we've mentioned are all quick, and easy to navigate.
To give you an idea of how to do it, I've created a step-by-step guide:
Go to the website of the insurer of your choice and click on the insurance plan that you want to contract.
Once you have selected the insurance, you will see a "Contract" button, or something similar. Click to start the contracting process.

Once there,

fill in your trip details.

This will include the duration of your trip, the number of travellers contracting insurance, and the countries you'll be visiting. Check the policy's renewal terms for trips lasting longer than 12 months. For travel to the UAE, select the option that says "World" or "World excluding US/Canada."

Fill in the details of each traveller and add a supplement if necessary. This is usually the cancellation or adventure sports option.

You're all set! You can now rest assured you'll have travel insurance in Dubai.
Is Dubai safe for travellers?
Dubai is, in general, a safe city to visit, and surveillance is set up all over the city. It is incredibly important to follow local norms and customs in Dubai. This means no public drunkenness or displays of affection.
You should familiarise yourself with the laws of the UAE. Regrettably, homosexuality is a crime, and there have been instances of homosexuals being punished there. To read more about local laws and customs in the UAE, click here.
If something does go wrong while in the UAE, particularly if you run into legal trouble, you should know where your country's Embassy is.
Dubai is a truly extraordinary mix of modernity and tradition, so whatever it is that brings you there, you're bound to be absolutely amazed by what the city has to offer! Safe travels! 🌍 ✈️