If you love to travel, and do so often, you know very well how much of a headache contracting travel insurance can be.
From searching the internet for the right policies, to time-consuming applications, it can sometimes take the fun out of planning a trip. Luckily, Chapka Insurance has a policy that makes this process much easier: Cap Annual Assistance.
An annual travel insurance policy is a policy intended and designed to provide coverage for 365 days of the year when travelling, provided that the duration of each trip is less than 90 days.
Before we get into the finer details, here's a brief overview of Chapka Cap Annual Assistance:
Cap Annual Assistance stands out for having worldwide coverage, comprehensive medical coverage, and a low, fixed price.
Cap Annual Assistance is ideal for frequent travellers and families who travel abroad at least twice a year.
Cap Annual Assistance offers adapted prices for couples and families.
To save you time, I'll explain the best insurances quickly:
Long stay : for travels from 1 to 12 months
– 5% OFF valid until 07/12/2023
Multitrip Heymondo : for multi trips during 1 year and digital nomads
– 5% OFF valid until 07/12/2023
Chapka Cap Adventure : for families of 3 persons or more
– 15% OFF valid until 07/12/2023
Who is Cap Annual Assistance designed for?
Cap Annual Assistance, previously known as Cap Multi Travel, is without a doubt the best option offered by Chapka for frequent travellers. That is, those who travel several times a year, to numerous countries.
In this sense, this annual travel insurance policy can be considered the perfect option for travel-lovers and digital nomads.
Thanks to their fixed prices, taking out an annual plan is simply the most convenient option if you travel more than twice a year. This way, you can save money by not having to contract a new policy for each trip!
Cap Annual Assistance reviews
As a digital nomad, I am very particular when purchasing travel insurance because choosing the wrong insurance can end up having dire consequences.
Firstly, I'd like to mention that the Chapka's annual insurance policy is not appropriate for long-stay visa holders. If this is you, I would recommend Heymondo Long Stay instead.
However, if you're a frequent traveller, consider these pros and cons before contracting Cap Annual Assistance.
✅ Positive reviews of Cap Annual Assistance
Possibility to pay in instalments and without interest.
Good value for money.
Worldwide coverage.
24/7 medical teleconsultation.
Adapted prices for couples and families.
❌ Negative reviews of Cap Annual Assistance
Chapka's policies are only available for residents of the European Union.
Website not mobile-friendly.
Slow claims' process.
If you would like to know more about Chapka and their various policies, take a look at our Chapka Insurance review now!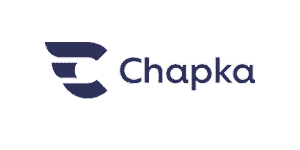 Advantages of Cap Annual Assistance
Extensive medical coverage
Cap Annual Assistance offers broad medical coverage, covering hospitalisation costs, and medical and dental emergencies.
This means you can rest assured that you'll be covered if something goes wrong abroad, even if you're in a country with high medical costs.
Not only that, but Chapka's 24/7 medical teleconsultation service means you'll be able to call a trained professional if you have questions about your health while abroad.
This means you can rest assured you'll be getting the best service possible if you fall ill or are involved in an accident.
Repatriation assistance and early return
If something goes terribly wrong on one of your trips, and a doctor decides that you need to return to your home country for treatment, Chapka will cover 100% of the costs! This will give you maximum peace of mind as you travel, the greatest travel companion of all.
Similarly, if you need to return home early because of an unforeseen incident, Chapka will pay for the additional transport costs for you, and all other insured individuals.
Worldwide coverage
There are two benefits in particular that Chapka's annual plan has that sets them apart from many of their competitors.
The first of which is worldwide coverage. Many insurers have a list of countries that their insurance doesn't cover, so if you're an intrepid traveller who likes travelling to non-traditional destinations, Chapka is a great option.
Secondly, Chapka's 90-day limit on trips. Many annual insurance plans only cover trips of 60 days or less, but with Chapka, you have the added freedom of being able to travel up to 3 months at a time!
Disadvantages of Cap Annual Assistance
To give maximum insight into the Chapka Cap Annual Assistance plan, it is also necessary to go over some of the drawbacks of the policy, so you can make an informed decision.
EU residents only
Unfortunately, Chapka's insurance policies are only available to residents of the European Union, and the overseas territories of France.
If you're from the U.S., Canada, Australia, the UK, or any other non-EU country, I would definitely recommend taking a look at Heymondo annual multi-trip instead.
Lack of electronic equipment cover
One drawback of the Cap Annual Assistance plan is its lack of comprehensive electronic equipment coverage.
Although the policy does include a considerable amount of luggage insurance, if you are travelling with expensive electronic equipment, it's worth paying a little extra to purchase a gadget add-on.
If you're travelling with expensive equipment such as cameras, laptops, or tablets, I would recommend Heymondo instead, their policies include a gadget add-on, which is great for digital nomads.
Tourism travel only
Chapka's Cap Annual Insurance policy is designed for tourists. That is to say, if you travel frequently throughout the year for work reasons, then you will not be covered by the policy.
If you're not eligible for the plan because of this, not to worry! Chapka stands out for offering travel insurance for essentially every type of traveller, from expats, working holiday goers, students, and even annual business trip insurance.
See Chapka's official website for more information.
Comparing Cap Annual Assistance with other insurers
When it comes to travel insurance, there is never a one-size-fits-all. That's why it's crucial that before purchasing your annual insurance plan, you compare the available options on the market.
Not only will you be able to get a policy whose benefits are consistent with your travelling lifestyle, but you might even get a good bargain! To save you some time, I've created a comparative table of the best annual travel insurance plans in December 2023.
Cap Annual Assistance discount
Although there is currently no specific discount for this particular Chapka policy, you can contract Cap Annual Assistance at an adapted price when you travel as a couple, family, or with children!
To see how much you can save, check out the link below and get a quote. Note that if you contract this policy as a family, Chapka imposes a 6 minor maximum.
Get Chapka Cap Annual Assistance now for just 198€ in December 2023:
Fill in your trip details (dates, country of residence, and destination) and select "Get my quote."
Continue filling in the form (policyholder details) to book.
You now have your annual insurance policy!
Cap Annual Assistance insurance really is a travelling hack for frequent travellers! You can now enjoy worldwide, extensive coverage for the next 12 months.
How to take out Cap Annual Assistance
Navigating the Chapka website is straightforward, and the application process for Cap Annual Assistance is no exception. In fact, you're just a few clicks away from having worldwide insurance for an entire year.
Remember that Cap Annual Assistance is the new name of the same Chapka policy that was once called Cap Multi Travel.
Here's a step-by-step guide to help you through the process:
Click on the following link to be redirected to the Cap Annual Assistance page on Chapka's official website.
From there, simply click on "Get my quote" to start the contracting process.
Fill in your trip details. This includes the start date, the number of travellers contracting insurance, and your country of residence. You will also be given the option of including a winter sports add-on.
Fill in the details of each traveller.
Read the insurance conditions carefully, and that's it. You are now insured for the next 12 months!
Is Cap Annual Assistance worth it?
Finally, I will answer the question you're asking yourself: is it worth your while to take out Chapka Cap Annual Assistance travel insurance?
The answer is: yes! It is an excellent insurance option if you are a frequent traveller and your trips are less than 90 consecutive days. If you travel twice or more every year, you are effectively saving money on insurance for each additional trip you take.
Being covered for all the trips you take in a year, and paying a single price, is a really convenient option if you love to travel. If that sounds like you, I highly recommend Chapka Cap Annual Assistance.
If you have any further questions, please don't hesitate to get in touch. Safe travels! ✈️ 🌍