Unforeseen events are, unfortunately, a constant worry for most travellers. These are things you can't control, and come up when you least expect it. Incidents that end up disrupting your travel plans are more common than you might think—even before your trip has begun.
Luckily, there is a solution, meaning you can avoid losing all the money you've invested in your dream trip. Cancellation insurance.
Many travel insurance companies now offer policies that allow complete reimbursement for trips that have to be cancelled. Alternatively, you can opt for a regular insurance policy that either includes cancellation coverage, or a cancellation add-on.
How does travel cancellation insurance work?
The way cancellation cover travel insurance works is simpler than it seems.
In fact, this type of policy covers all the expenses derived from a trip, from flights and hotels, to excursions and other services, provided that there are one or more justified causes.
Each company establishes certain reasons for cancellation, so you can choose the one that best suits your needs and current situation. In today's post, I'll be taking you through cancellation insurance, and the most common types of coverage.
When can you take out cancellation insurance?
The moment of contracting cancellation cover travel insurance depends on the company. In the case of Chapka, for example, it must be taken out within 48 hours of the booking confirmation.
IATI Premium Cancellation insurance doesn't have any limitations of this type in the contracting of its premium cancellation cover travel insurance, although it has a 7-day waiting period.
The 7-day waiting period simply means that if the contract is taken out more than 24 hours after the booking of the travel service, the coverage does not start until 7 days after taking out the insurance.
What does a cancellation insurance cover?
In general, cancellation insurance covers an established set of reasons why you cannot travel, reimbursing you for the full cost of the trip not taken.
If you're wondering what reasons are accepted, let me summarise the most common ones!
Health reasons. Specifically, these include circumstances such as serious illness or accident of the insured person, their spouse, need for an organ transplant or a surgical intervention, complication in pregnancy, or obligatory medical quarantine.
Work-related reasons. This refers to causes such as a dismissal from work for non-disciplinary reasons of the insured person, promotion to a new position, a change of holiday decided unilaterally by the company, or an extension of the labour contract.
Extraordinary circumstances. This includes serious damage to the insured person's residence or professional premises due to theft or fire, declaration of a state of alarm, acts of air, naval or land piracy that prevent the continuation of the trip. This also includes any kind of catastrophic event.
Legal or administrative reasons. This consists of causes related to summons to courts or polling stations, as well as visa refusals for reasons beyond the traveller's control.
How much does cancellation insurance cost?
The price of cancellation cover travel insurance depends on the insurance company, the duration of the trip, and whether you include extra causes for cancellation. However, you should know that prices typically range from around €20 per person for a one-week trip.
To give you a clearer idea, I will be going over the two best cancellation insurance policies that are currently available, as well as three other options that aren't technically cancellation policies, but provide coverage for cancellations nonetheless.
Comparison of the best cancellation insurance policies
To get the best deal on your cancellation cover travel insurance, it's a good idea to compare the most reputable policies on the market. That's why I have compiled the best options, so you can make an informed decision based on your specific travel plans.
In addition, you can find the prices for the cancellation insurance policies, for any reason, per person, for a 7-day trip. I'll also detail the discounts available and the causes of cancellation included:
Cancellation insurance policies:
Regular travel insurance with cancellation included:
Hey Mondo Premium Comprehensive cancellation insurance with Hey Mondo offering a 5% discount for Planet Nomad readers.
Allianz Single Trip Gold. 27 cancellation reasons covered, but remember, this is not merely cancellation cover travel insurance, it's a regular travel insurance policy with cancellation included.
Oasis Single Trip Diamond. This policy offers a wide range of useful benefits, including cancellation.
Chapka: cancellation insurance for any justifiable reason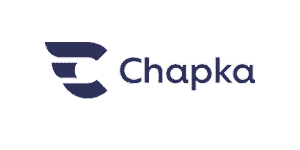 Chapka's Cap Cancellation insurance is characterised by covering all the expenses derived from the cancellation of your trip for any reason, as long as it was unforeseeable, beyond the traveller's control, and reasonably justifiable.
Chapka's Cap Cancellation has become a highly reputable cancellation policy for the following reasons:
It has the option of including cancellation due to a terrorist attack at the destination.
It offers an extensive list of further cancellation reasons. These include cancellation due to work, pregnancy, health reasons, or legal and administrative reasons.
It covers any service booked through a tourism professional, whether it be a hotel, travel agency, or airline, among others.
IATI: the most innovative cancellation insurance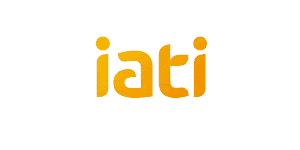 IATI Cancellation Premium is a straightforward and innovative cancellation insurance policy, as it was designed to cover expenses according to travellers' needs.
IATI also offers several other advantages that make it the perfect policy. Let's take a closer look!
It provides a high level of cancellation cover, compared with many of its competitors.
It incorporates new causes for cancellation due to pre-existing illnesses, pregnancy, or aspects related to the visa.
The total cost of the insurance is established according to the expenses you want covered as a traveller.
Last, but certainly not least, IATI offers promo codes, so you can get a great deal on your insurance!
This policy has the added advantage of allowing you to contract at any time, with some restrictions. If you purchase the insurance on the same day as you book your trip, then you have recourse to all the cancellation reasons.
If you purchase it within a week, then all reasons are covered, subject to a 7-day waiting period. If you wait longer than a week, then you are subject to the same waiting period, but you only have recourse to the reasons listed under "health reasons".
The policies mentioned so far are policies that were specifically designed as cancellation insurance policies. Therefore, they are cheaper, but provide less coverage.
The following policies are traditional travel insurance policies, with normal benefits and guarantees, that also include cancellation coverage. It's worth mentioning that the following policies provide fewer reasons for justified cancellations.
Hey Mondo Premium with 5% discount
Here's a quick summary of what you can expect with Hey Mondo Premium:
Hey Mondo's Premium insurance includes some of the highest cancellation coverage mentioned thus far.
Provides reimbursement of your pre-paid, non-refundable expenses should you need to cancel your trip due to one of the covered reasons.
Limited number of reasons, mainly death of close relatives.
Must be taken out within 7 days of making the first booking of the trip.
Additionally, Hey Mondo Premium offers reimbursements if you need to return home early due to the hospitalisation of a family member, or for trip resumption if you are repatriated to your country due to an accident or illness.
I would be remiss if I didn't tell you about Hey Mondo's great discounts. To find out how to activate them, click here.
Allianz Assistance UK: cancellation insurance that gives you peace of mind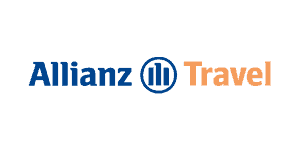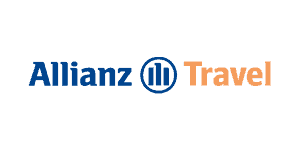 Allianz Assistance cancellation insurance helps travellers protect themselves and recover the cost of a trip in the event of unexpected circumstances.
It's a great option if you want to avoid losing everything you've spent on accommodation, transport, and tickets.
But there's more! Find out why it's such a convenient policy.
24/7 consultation service.
Exceptionally high medical expenses, including loss of belongings.
It includes a decent variety of causes for cancellation, from illness, accident or death, redundancy, to dismissal or court summons.
It offers three different plans depending on the traveller's needs: Gold, Silver, and Bronze. In this article, I have referred to Single Trip Gold, the highest level of coverage.
Oasis Travel Insurance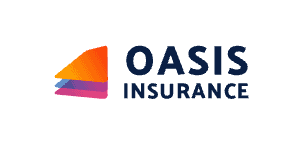 With Oasis Single Trip Diamond insurance, you get a wide range of coverage for your trip, including broad cancellation insurance.
Now, let's take a closer look at the advantages of this plan:
Oasis covers all the most useful reasons for cancellation, including death or illness of an affected person, involuntary redundancy, attending a court of law, or damage to your home in the UK.
Great value for money.
If you are in the Armed Forces, Police, Ambulance, Fire, or Nursing services, you are covered in case of a trip cancelled due to an emergency.
Comprehensive emergency medical fees and repatriation.
Missed departure costs.
Note that Oasis' Single Trip Emerald, and Single Trip Ruby plans, offer different levels of cancellation coverage, so make sure you take the time to find the right plan for you.
How to take out travel cancellation insurance
Taking out cancellation cover travel insurance is a much simpler process than it seems. Thanks to developments in technology, the step-by-step process is 100% online and can be completed in just a few simple steps:
The first step is to choose the insurer that best suits your needs—I hope this article has helped you make an informed decision!
The second step is to fill in the number of people to be insured by the policy, and the length of the trip. In this step, you will also have to specify the destination(s) of the trip.
The third step is to select which travel expenses you want the cancellation insurance to cover. This will define the final price of the policy.
Fill in your personal and payment details, and that's it! With these three simple steps, you can now have your cancellation cover travel insurance.
Remember to check the time of contract required by each insurer, as well as the waiting period.
Opinions on travel cancellation insurance
In general, cancellation cover travel insurance gets very positive reviews, and no wonder. When something goes wrong or something unforeseen happens, being able to recover 100% of your travel expenses is a real life-saver, so why take the risk?
✅ Some of the best reviews of this type of insurance include:
The practical and convenient benefits enjoyed by the insured party.
Being insured against unforeseen events before your trip has started.
The ease of applications and claims processes.
❌ However, there are some negative opinions about this type of policy, such as:
Lack of a variety of justifiable causes.
The high rates charged by some companies.
Is it worth taking out travel cancellation insurance?
Finally, I am going to answer the question you are probably asking yourself about cancellation cover travel insurance: is it worth it?
The answer is, yes. Absolutely.
There are now more reasons for cancellation than ever before, meaning the options for reimbursement are much wider. In addition, it's always a good idea to play it safe, as the worst-case scenario is much worse than having to pay for insurance.
Even if you don't end up opting for cancellation insurance, it's important to choose a policy with at least some cancellation coverage, like the ones we've mentioned in this post. This way, you can at least recover some of the costs of the trip you couldn't take.
In March 2023, over 14,000 flights were cancelled in Europe alone. This should act as a stark reminder that no one is immune to unexpected events preventing you from travelling.
If it's a cheap and short trip, you may not need to consider this option. However, for all those trips with a high cost, it becomes almost essential!
I hope this guide to cancellation insurance has given you some clarity on what type of insurance you need for your trip. For more information, see the numerous other articles we have about travel insurance. We're here to help!