If you love to travel, and do so often, you know very well how much of a headache contracting travel insurance can be.
From searching the internet for the right policies, to time-consuming applications, it can sometimes take the fun out of planning a trip. Luckily, Chapka Insurance has a policy that makes this process much easier: Cap Multi Travel!
What is an annual travel insurance policy?
An annual travel insurance policy is a policy intended and designed to provide coverage for all short-term trips taken during a 1-year period.
Cap Multi Travel is Chapka's annual travel insurance policy. Here's a quick summary of what you need to know:
It is designed for frequent travellers, digital nomads and business people.
Provides worldwide coverage for all your trips throughout the year, as long as each trip is less than 90 days.
Offers a single rate for solo-travellers, couples, and families.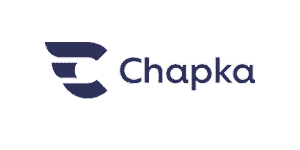 How does Chapka Cap Multi Travel work?
The process is very simple, as it is not necessary to advance expenses, and no deductible is applied. If something unexpected happens during your trip, all you have to do is call the assistance centre, and they will tell you what to do and where to go.
This service is available 24 hours a day, 7 days a week, so no matter what situation you find yourself in, you'll have access to immediate assistance.
It is important to remember that to be able to make a claim under Chapka Cap Multi Travel, the duration of each trip must be less than 3 consecutive months, and it must be taken out before the departure date.
Payments are made online with your credit or debit card, and the process is 100% secure. Chapka boasts one of the most simple, fast, and efficient services on the market.
Who is Chapka Cap Multi Travel designed for?
Cap Multi travel insurance is without a doubt the best option offered by Chapka for frequent travellers. That is, those who travel several times a year, to numerous countries.
In this sense, Cap Multi Travel can be considered the perfect option for digital nomads and business travellers.
However, it is also a great choice for expatriates, due to some convenient benefits that I will outline below:
What are the main benefits of Chapka Cap Multi Travel?
In recent years, Chapka has positioned itself as one of the best travel insurance providers on the market, thanks in part to the wide range of coverage offered, and their 24/7 assistance service.
As I mentioned earlier, the Cap Multi Travel offers travellers a large set of benefits, and it also saves you time and money.
Benefits for digital nomads
Covers emergency medical and dental expenses.
No deductible is required regardless of the claim.
Possibility to pay in instalments and without interest.
Benefits for expatriates
It offers private civil liability.
You benefit from compensation in case of an accident at your destination.
It provides a replacement vehicle if your car breaks down, or if you have an accident. You can use it for 7 days.
What does Cap Multi Travel cover?
In this section, I've outlined some of the most important benefits offered by Cap Multi Trip. Remember that this is just a summary, and there are many more benefits available to you.
Cap Multi Travel covers medical expenses (including COVID-19 coverage), dental expenses, as well as 24-hour assistance and repatriation. These are crucial benefits for anyone travelling long-term, or travelling frequently.
If you intend to take out annual travel insurance, please remember to read both the table of benefits, and the terms and conditions carefully, so you're aware of exactly what you're insured for, and what you're not.
The more research you do before your trip, the more relaxed you'll feel when you're abroad, and not only that, you'll be more prepared if you need to make a claim!
Medical and hospitalisation costs
With Chapka Cap Multi Travel, your medical expenses are covered up to €300,000. This means that your health expenses are covered in the event of a sudden, unforeseen illness or accident.
24-hour repatriation assistance
Chapka insurance provides 100% repatriation at actual cost. If the doctor requests repatriation for medical treatment, then repatriation is fully insured.
Presence of a relative in case of hospitalisation
If you are hospitalised in your country of expatriation, Chapka insurance offers one of your relatives a return ticket to be with you.
Early return
In the event of serious hospitalisation, or death of a relative, you can benefit from an early return, at the actual cost of the journey. In case of medical repatriation or early return, you will be reimbursed for up to €5,000 for the trips you couldn't go on.
Luggage theft insurance
With Chapka Cap Multi Trip, your luggage is insured against theft or damage, for up to €2,000 (including during transport).
Civil liability for rental
You are covered up to €100,000 with Chapka insurance if you cause damage to the property you are renting. You are also covered for up to €5,000 in legal fees in the foreign country.
Search and rescue costs
Search and rescue costs at sea and in the mountains are reimbursed up to €5,000 (upon presentation of an invoice) with the Chapka insurance package. Remember to always check the latest official travel recommendations.
How much does annual travel insurance cost?
Another advantage of Chapka's Cap Multi Travel compared to the other policies is the price. Chapka's fixed rate of €198 covers all your trips under 90 days in one year, so the more trips you take, the more you save on insurance!
It's definitely the best option for frequent travellers who want to enjoy the convenience of completing one single application, and paying one single rate.
Annual travel insurance rate comparison
The best way to find a good deal is to compare prices. In this section, you can see how much you would save with the 1-year Cap Multi Travel insurance compared to other types of insurance.
Another advantage of Cap Multi Travel is that you save time when contracting your insurance. Instead of having to put in the time and effort to contract a new insurance for each trip, it's all done in one simple process.
If you're unsure of whether you travel frequently enough to benefit from Cap Multi Travel, take a look at these comparative tables. Simply calculate the number, and duration, of trips you plan to take in a year, and compare that with Chapka's fixed rate.
Cap Multi Travel vs Cap Assistance
If you're planning numerous trips this year and need travel insurance, then you can use the table below to make the right decision.
If we compare the prices of an annual plan like Cap Multi Travel to Cap Assistance, we can clearly see the advantage of subscribing to the annual option.
In particular, while the Chapka Cap Multi Travel offer only has two fixed prices for a whole year, and for any country, Cap Assistance presents a long list of prices depending on the days of the trip and the destination.
To demonstrate this advantage, I've created a comparative table. I will use the prices of Cap Multi Travel and Cap Assistance as a reference:
Cap Assistance

Cap Multi Travel (1-Year)

1 to 8 days

€32,12

Individual

€198

9 to 16 days

€59,53

from 17 to 24 days

€81,54

from 25 to 34 days

€123,02

Family (3 to 5 members)

€498

from 35 to 61 days

€163,94

from 62 to 90 days

€215,34
As you can see, with the Cap Multi Travel plan, you'd only pay a fixed rate of €198, once. You are then covered for all trips of less than 90 days in a year, in any country in the world. Not only is that a great deal, but it's convenient too!
Alternatively, if you were to purchase Cap Assistance for a single trip of 62 to 90 days, you would already be paying more than €198, and you would only be covered for that one short trip.
Chapka Cap Multi Travel vs Cap Adventure
Chapka Cap Adventure is one of the most popular insurance policies for adventurers who want to travel around the world, and is designed for trips of over three months. For this reason, it is priced according to the number of months of the trip.
Here are the reference prices of Chapka Cap Adventure, applicable to the geographical area of countries outside of Europe.
Cap Adventure

Cap Multi Travel (1-Year)

3 months

€134

Individual

€198

4 months

€178

5 months

€222

6 months

€266

7 months

€309

8 months

€352

Family (3 to 5 members)

€498

9 months

€396

10 months

€438

11 months

€481

12 months

€524
Cap Adventure is a great option if you're going on a long-term trip, even if it means paying a little bit more.
However, if you're able to make each of your trips around the world last less than 90 days, with the annual multi-trip insurance, you only pay a one-time payment of €198. You'll be insured for all your trips, and in all countries. That's a great deal!
Chapka Cap Multi Travel vs Cap Tempo Expat
Chapka Cap Tempo Expat insurance is designed to cover the medical needs of expatriates during their first year abroad. In fact, it is covered in every country of the world, just like Cap Multi Travel.
However, Cap Tempo Expat is priced according to age, and is divided up into 3 different geographical areas of the world.
To give an example of the cost of this plan, I will use the prices for people aged 36 to 49, in zone 2, as a reference. Zone 2 applies to the whole world, except the United States, Canada, Singapore, Japan, the Bahamas, Switzerland, and Hong Kong.
Cap Tempo Expat

Cap Multi Travel (1-Year)

3 months

€318

Individual

€198

4 months

€422

5 months

€522

6 months

€622

7 months

€716

8 months

€816

Family (3 to 5 members)

€498

9 months

€914

10 months

€1.015

11 months

€1.115

12 months

€1.215
In this case, the price difference is remarkable, though you should know that the prices for people under 35 years old are a bit cheaper.
Cap Multi Travel allows you to save both time and money, and in this sense, it could be a game-changer to opt for this insurance if you're able to change country after 90 consecutive days.
Is Cap Multi Travel worth it?
Finally, I will answer the question you're asking yourself: is it worth your while to take out Chapka Cap Multi Travel insurance?
The answer is: yes! It is an excellent insurance option if you are a frequent traveller and your trips are less than 90 consecutive days.
Being covered for all the trips you take in a year, and paying single price, is a really convenient option if you love to travel. If that sounds like you, I highly recommend Chapka Cap Multi Travel!